The Christmas Countdown can be a challenging time especially for parents of children with ADHD. Best Practice Award winner, Leanne Brown, shares the massage story she has written with her daughter, Louisa, 10, who has ADHD. The massage story includes Louisa's favourite Story Massage strokes!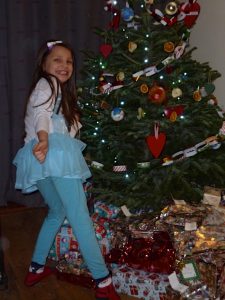 "So Christmas is coming…..we started elf on the shelf mid November and been counting down since 98 sleeps till Santa!" says Leanne, "Louisa has short term memory problems but can remember every day that Santa is coming. Whilst it is exhausting and drives me mad at times, I love the enthusiasm and the magic that Christmas still holds for her. So we wrote this Story Massage together to help her cope with the Christmas Countdown. We hope you enjoy it too."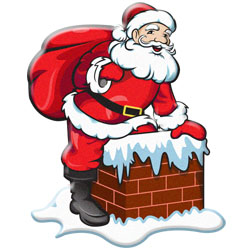 Christmas Countdown
I'm waiting here for Santa Claus (calm)
Excitement is in the air (wave)
I'm waiting here for Santa Claus (calm)
Trying to count the days (drums)
But my head gets all confused (circle)
The wait is long long long (calm)
I wiggle and I shout (wave)
I can't keep still, I don't know why (wave)
When will he appear (walk)
My advent isn't helping (circle)
The days are passing slowly (calm)
I'm starting to get antsy ( bounce)
I want him here right now (calm)
Mummy tells me be patient (calm)
But I can't sit still and wait (drum)
I find it hard to count the days (walk)
I wish he would hurry up (squeeze)
Mummy says he can't be rushed (circle)
He has lots to do (wave)
But I'm still waiting, waiting, waiting (circle)
And I hope he'll come by soon (walk)
Cause then I'll calm and rest (calm)
The wait will finally be over (calm)
Cause Santa has been to visit (circle)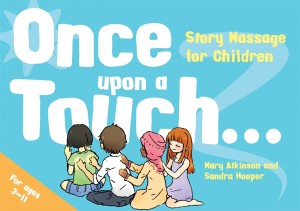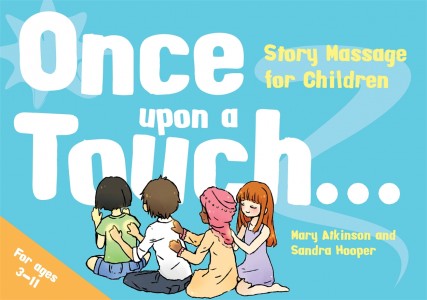 More about Story Massage
Ten simple massage strokes form the basis of our Story Massage book, resources and training. These strokes have a child friendly name, such as The Calm or The Circle, and an easy to recognise symbol making them fully accessible for all ages and abilities. You can find out more about Story Massage for children with ADHD here: Story Massage and ADHD and also Leanne's regular blog posts Me, You and ADHD.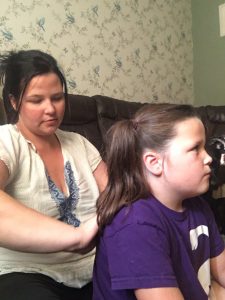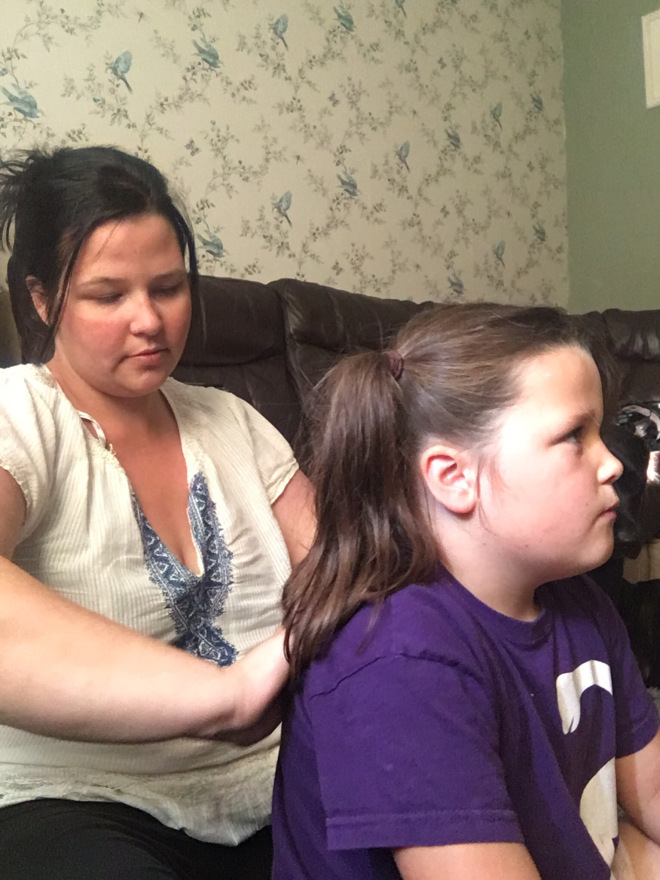 Training in Story Massage
If you would like to introduce Story Massage in your home or work, then we hold a one day training course that is held around the country for individuals and groups. On these days we teach the Story Massage strokes and then work with you to adapt familiar stories and even create some sensory stories of your own. Ideal for anyone interested in sharing peer massage and positive touch ideas for children and adults of all ages and abilities. We also offer in-house training options. All the information is here: Story Massage Training