If you'd like a taster session of Story Massage then do sign up for our workshops and talks at national conferences. Or contact Mary or Sandra if you'd like us to give a presentation at an event or conference that you are organising.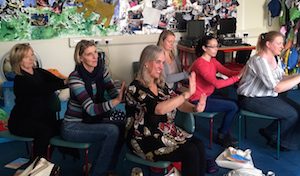 Here are our current dates:
pdnet Annual Conference
King Power Stadium, Leicester. 30th June 2017
We will be running a workshop on Story Massage as an Inclusive Activity at the annual conference for those working with children and young people with a physical disability. The conference is attended by delegates who work to reduce barriers that may exist for learners
with a physical disability. The conference theme is 'Ramping-up Expectations – Ensuring Access to Educational Excellence'. 
Keynote speakers are Aideen Blackborough (Author and Business Owner) and Helen Honour from the DfE SEND Team.
More information and registration at pdnet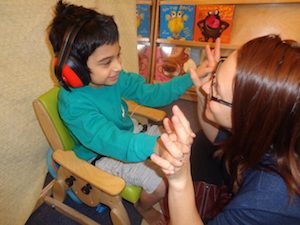 Past Conferences
Annual SEND Show for Eastern Region 2017
Let's Talk About Mental Health Conference 2017
Holistic Health 2016
Association of Indian Head Massage Conference 2016
Camexpo 2016
International Therapies in Education Conference 2016
Camexpo 2015
National Association of Complementary Therapists in Hospice and Palliative Care (NACTHPC) Conference 2015
Children's Complementary Therapy Network Conference 2013