Sharing a Story Massage is a wonderful way to share special time together. And a personalised massage story makes an ideal gift on Fathers' Day. Here's a Story Massage created by Maryann Lovelady, an Early Years Officer working in a nursery for 3-5 year olds.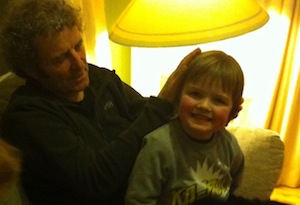 ---
Maryann's Massage Story for Dads
Maryann has written this massage for you to share within any setting – at home or at work. Or it may inspire you and your children to create your own massage story to share on Fathers' Day and every other day of the year!
To My Daddy
Daddy you have a very big heart you have loved me from the very start. (The Circle )
You have watched me grow in every way ( The Fan )
Through laughter, tears and always play ( The Sprinkle )
Thank you for giving me your special time ( The Circle )
My love for you is in this rhyme ( The Wave )
You have cared for me and kept me from harm ( The Calm )
Safe within your loving arms ( The Squeeze )
So now I'd like to happily say, Thank you, Happy Fathers Day. ( The Bounce )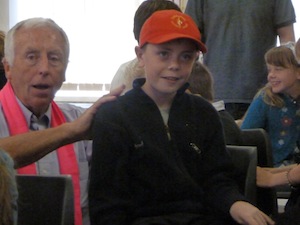 ---
More about Story Massage Resources and Training
Ten simple massage strokes form the basis of Story Massage. These strokes have a descriptive name such as The Wave or The Bounce and an easy to recognise symbol making it accessible for all ages and abilities. Our book, which contains instructions for the strokes and over 25 massage stories, is available from the resources page of our website. Story Massage Book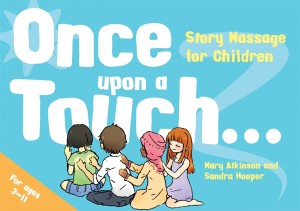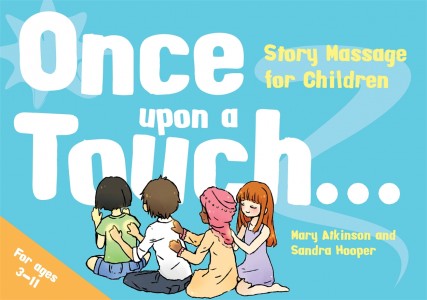 If, like Maryann, you would like to introduce Story Massage in your workplace, then we hold training days around the country for individuals and groups. On these days we teach these Story Massage strokes and then work with you to adapt familiar stories and even create some massage stories of your own. This will help build your confidence with using Story Massage in the way that most suits you – at work or at home. During the training there will be plenty of opportunity to ask questions and share ideas with others. Story Massage Training.