We are delighted to announce our NEW Story Massage online course. We are collaborating with Lorraine Murray to bring you this easy-to-use, interactive and dynamic online training.
FIND OUT MORE AND BOOK YOUR ONLINE COURSE HERE: Story Massage Online Training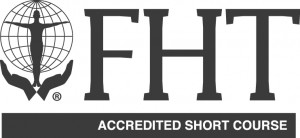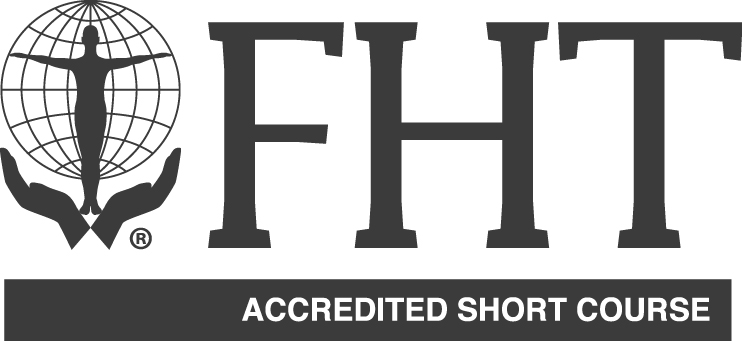 Benefits of our Story Massage online training option for YOU!
Do you live abroad? Are you juggling work and children? Do you find it hard to travel to one of our face-to-face courses? The online Story Massage course now offers you the flexibility to study from home at a time and a pace to suit you.  The course (approx. 12 to 18 hours of study) includes everything covered in the face-to-face Story Massage course.
"I thoroughly enjoyed the online course as it explained everything in detail and it was easy to follow and understand what was required. There was a real bonus of having the video and audio links. This brought the learning alive and offered positive reinforcement throughout the course. Lots of opportunity for follow-up support too. Excellent course." Clare Gibbons, owner of Pohutukawa Kids, New Zealand (Below, you can see Clare's granddaughter enjoying Story Massage!)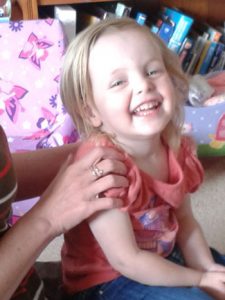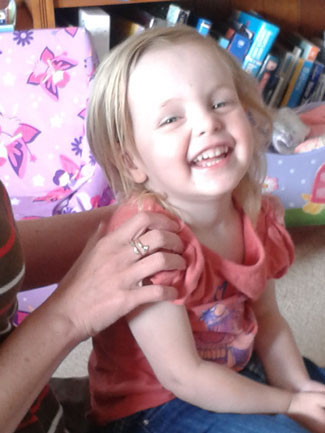 Meet your Story Massage online course tutors
We understand that it can be quite lonely studying online and so we have made the course inter-active and practical with video and audio clips, self-assessements and downloadable work sheets. You will feel that you are in the training room with us! And we also offer follow-up support with a facebook Story Massage community group, regular blog, newsletter, YouTube channel and virtual classroom.
Your course tutors are Mary Atkinson and Sandra Hooper, co-founders of Story Massage. That's us, pictured below. We have collaborated since 2007 to develop inclusive activities for sharing the benefits of positive touch with children of all ages and abilities.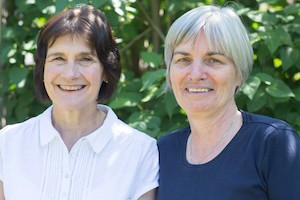 Mary Atkinson (left) is a complementary therapist and tutor with many years experience in writing stories and award-winning books and training programmes.
Sandra Hooper (right) is a complementary therapist with a background in primary education and as an international trainer on the Massage in Schools Programme.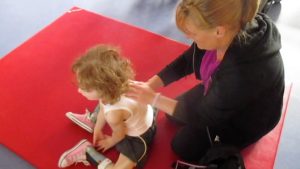 Feedback for the online training option
You can find out what others are saying about the course by following this link: Fantastic Reviews for Story Massage course.
Can I book on the Story Massage online course?
The course is open to everyone with an interest in sharing positive touch activities with children of all ages and abilities. Students include parents, teachers, complementary therapists, SEN staff and health care professionals. Our book Once upon a touch… story massage for children is required reading for the course. We know that some of you have the book already so we have two price options:
Option 1 – with the book – £134 (UK Customers only)
Option 2 – without the book – £115
FIND OUT MORE AND BOOK YOUR ONLINE COURSE HERE: Story Massage Online Training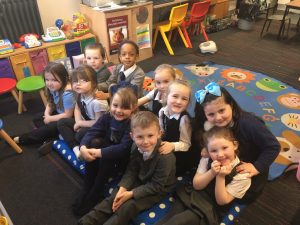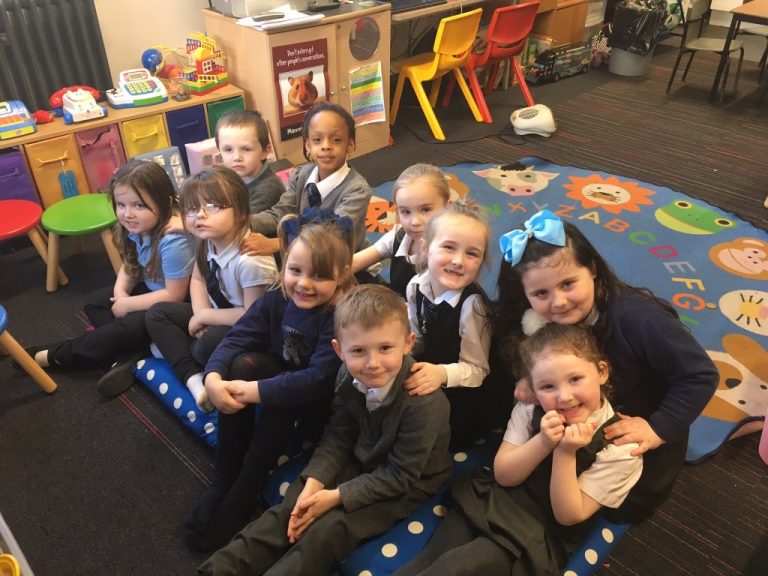 "The online course is very supportive, practical and easy to use. All the important factors are repeated which helps learning. I loved using the stickers and creating my own stories. I was amazed at how the ten strokes can be used in so many different ways. The sky's the limit!"  Emma-Jayne Beattie, holistic therapist at Tranquility Toes Reflexology (Below, you can see Emma-Jayne's great nephews choosing a massage story from the book!)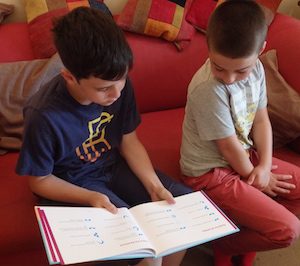 How is this course assessed and recognised?
There are simple interactive self-assessments throughout the course (see below). At the end of Module 5 you will also be asked to complete three questions about the course and submit this plus an example of a massage story that you have adapted or created. The course is approved by The Federation of Holistic Therapists (FHT) for CPD points. We will issue you with a certificate of completion which can count towards your CPD (continuous professional development).  You may wish to confirm with your insurer/employer that they will accept this course.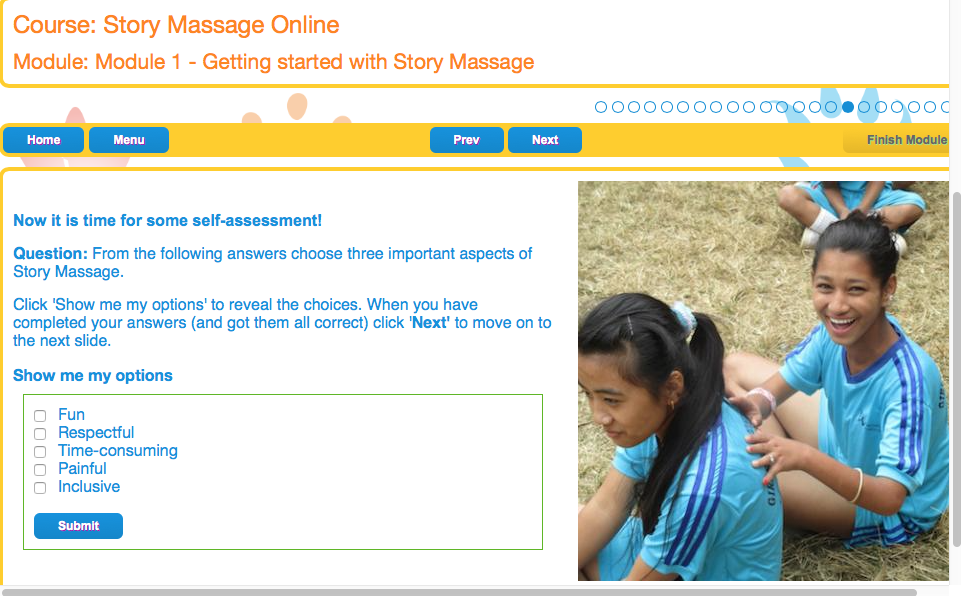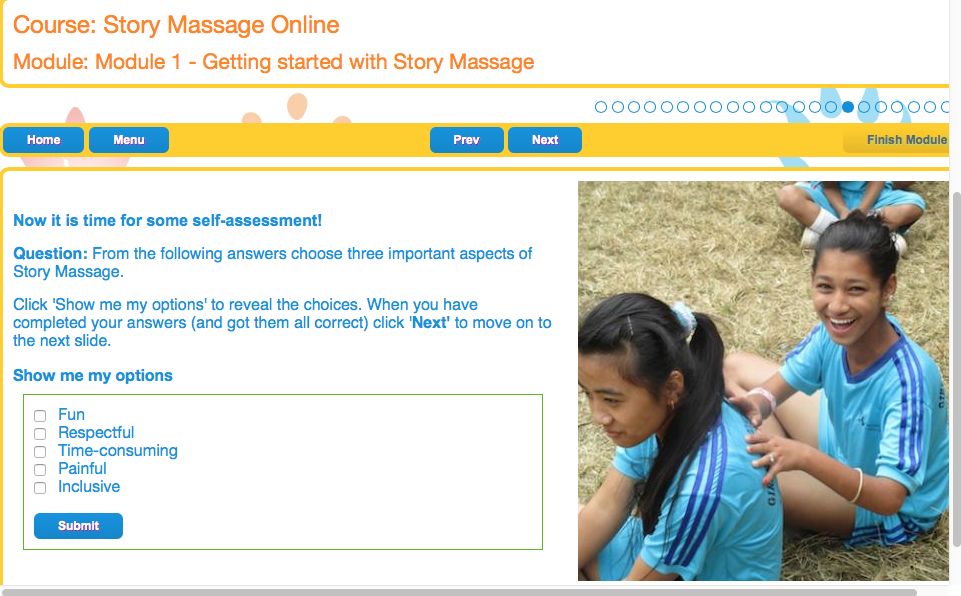 Face-to-Face Training
We offer training courses at different venues around the UK and Eire. To find out more about our face-to-face training options then please click here: Story Massage Training