Old MacDonald Had a Farm is an ideal song to share as positive touch activity with children. The simple words are perfect for combining with Story Massage strokes. And the simplicity and repetition make it a fun way of teaching English as a foreign language. 
On a recent trip to work with child refugees, Mary, co-founder of Story Massage, introduced Old MacDonald Had a Farm during the first Story Massage session. "I led the first verse," she says, "Then the children were invited to take turns to call out the name of the next animal on the farm. It worked really well for the children and the volunteers who all spoke different languages."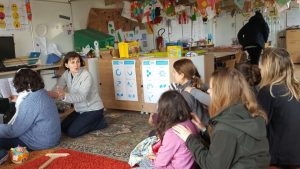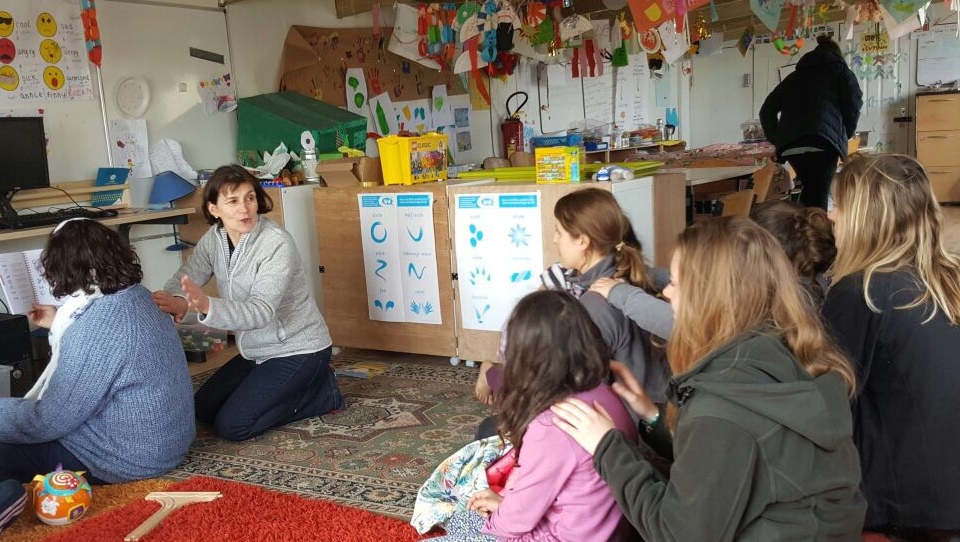 Old MacDonald Had a Farm – Story Massage
Go on give it a go….
Old MACDONALD had a farm (Circle)
E-I-E-I-O  (Circle)
And on his farm he had a ……. (Calm)
…..Lamb (Bounce)
E-I-E-I-O
With a moo moo here (Bounce)
And a moo moo there (Bounce)
Here a moo, there a moo (Bounce)
Everywhere a moo moo (Bounce)
Old MacDonald had a farm  (Circle)
E-I-E-I-O (Circle)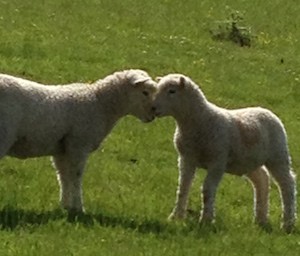 Some suggestions for different animals are below. "We great fun working out the best strokes," says Mary, "For example, we choose the Downwards Fan for the Chicken because it seems like laying eggs, and the Squeeze for the cow because of the milking action!"
Duck (Fan)
Cat (Sideways Wave)
Pig (Drum)
Horse (Walk)
Dog (Claw)
Cow (Squeeze)
Chicken (Downwards Fan)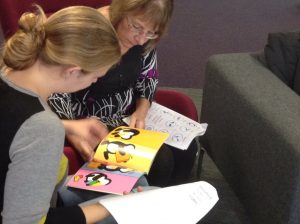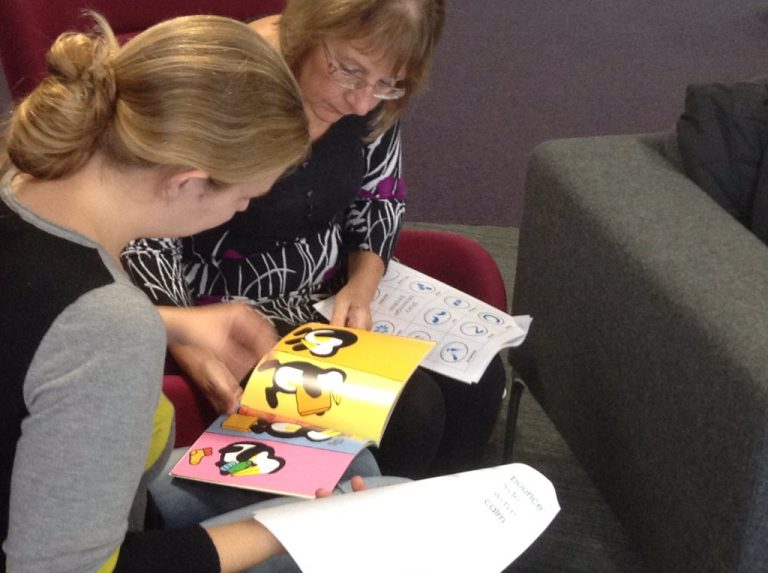 More about Story Massage
Story Massage combines the benefits of positive touch with the creativity of storytelling. Ten simple massage strokes form the basis of the Story Massage programme. These strokes have a child friendly name, such as The Circle or The Sprinkle, and an easy to recognise symbol making it fully accessible for all ages and abilities.
Would you like to train in Story Massage?
Would you like to train to use Story Massage in your work? There is a one day FHT accredited training course that is held around the country for individuals and groups. On these days we teach you how to share the ten Story Massage strokes and work with you to adapt familiar stories and create some sensory stories of your own. Ideal for Therapists, Early Years Practitioners and those working in Special Schools. We also offer in-house training options. All the information is here: Story Massage Training