Ten simple Story Massage strokes form the basis of all the stories in our Story Massage book, DVD and accredited training day. Once you have learnt these ten strokes, with accompanying symbols, then it is easy to adapt favourite stories for positive touch Story Time Activities. Each stroke has a friendly name such as Circle or Drum that describes its action. All you need to do is choose different strokes to enhance the narrative of a story.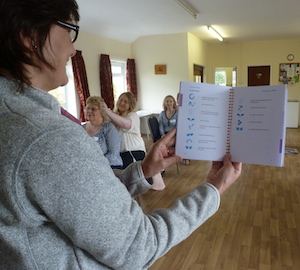 Story Massage Strokes for Story Time Activities
At a recent Story Massage course in Brighton, participants found the whole concept so exciting that they decided to write a massage story including the ten strokes. We felt this was the perfect way to introduce children and adults to the benefits of Story Massage and to help everyone to remember the strokes for story time activities. So here it is, below, for you to enjoy and share.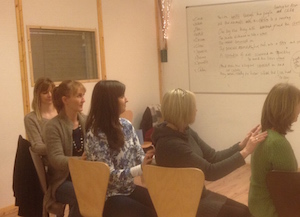 You will find easy to follow descriptions of the ten Story Massage strokes in our Story Massage Book– or come to a training day to spend time exploring the many uses of Story Massage as a positive touch activity at work or home. Story Massage Courses.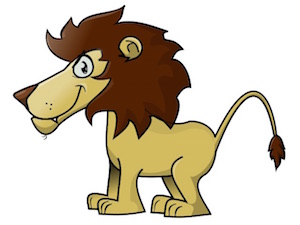 One by One…..

The lion WALKS through the jungle.

He beats his DRUM to call all the animals to a meeting.

They join the CIRCLE one by one. 

The snake slithers in like a WAVE.

The rabbit BOUNCES in happily.

The peacock proudly FANS his tail and struts in.

The lion CLAWS the ground impatiently. "Hurry up!" he roars.

A SPRINKLE of ants scurry in quickly.

And finally, the elephant SQUEEZES into the circle.

They all sit CALMLY ready to hear what the lion has to say….

(Ask: What do you think the Lion is going to say?)
Sharing Story Massage with Others
Our next training dates are on our webpage: Story Massage Training Dates. We have lots of ideas for fun and respectful story time activities. Do contact Mary Atkinson or Sandra Hooper if you'd like more information. Contact Story Massage.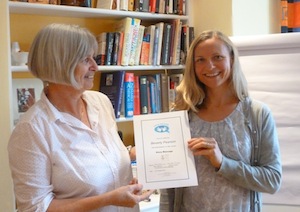 Story Massage in Action
Here's a video of One by One demonstrated by professionals having some fun on a training day.