Story Massage in primary schools is a popular and beneficial peer massage activity. At one primary school in Hackney, East London, teachers have found that introducing Story Massage can help create a calm atmosphere and encourage concentration and engagement in activities. Story Massage in primary schools is an inclusive, curriculum-based learning activity.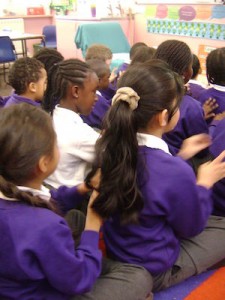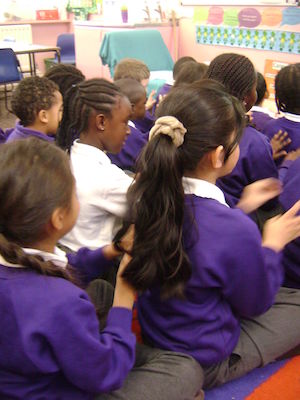 Positive and Respectful Touch
This Story Massage was created on a training day in London earlier this year and has become a firm favourite in the classroom. It uses all of the ten Story Massage strokes that form the basis of our training and resources. This massage story is a helpful way of sharing the concept of Story Massage as a positive and respectful activity for children.
Time for Story Massage
It's time for Story Massage. (Calm)
It's a time for us to come together , (Circle)
Remembering to be kind (Squeeze)
And to listen to each other (Calm)
We'll use our hands (Walk)
To share our stories (Fan)
To sing our sings (Sprinkle)
And to learn new things. (Wave)
We'll work together (Bounce)
And use our imaginations (Claw)
To have lots of fun. (Drum)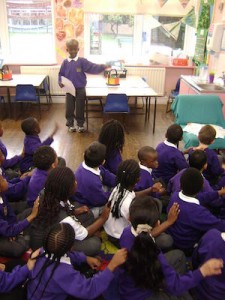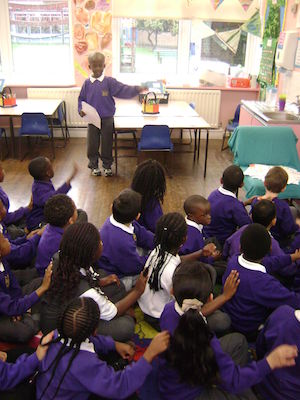 Story Massage in Primary Schools – Training Options
For more information on our Story Massage book and resources please go to this page: Story Massage Resources.
To find out about our Story Massage training options including in-house training please visit: Story Massage Training