How can I gain a Story Massage Instructor Qualification? Can I get CPD points for Story Massage training? This blog answers some of the most popular questions that therapists ask about our Story Massage training.
Who can attend a Story Massage training day?
Everyone! The day is open to everyone with an interest in positive touch activities for children including parents, grandparents, teachers, physiotherapists, play therapists and complementary therapists. All those attending will receive a manual and a certificate of attendance.
However, if you are a therapist and wish to gain CPD points and insurance to practice outside the family home, you need prior qualifications. These will depend on how you are planning use Story Massage within your work. You will take the same course on the same day but your qualification will depend on your current qualifications and area of work.
Are you planning to run Story Massage groups for families, parents or children? If so, you will need certain pre-requisites to become a Story Massage Instructor (see below).
Are you planning to work on a one-to-one basis with parents and children, offering advice or working hands-on with children or adults? If so, you will need certain pre-requisites to gain CPD for Story Massage (see below).
Are you unsure how you will use Story Massage? Well, why not attend the course and be inspired by some of the ways that others are sharing the benefits with others?

Story Massage for CPD
There are many ways that you can use Story Massage with your current clients. We have had fantastic feedback from people offering one-to-one sessions with a child or with families, working with adults in a care home or with young people with learning disabilities. It is now a regular activity in hospices, hospitals and special schools.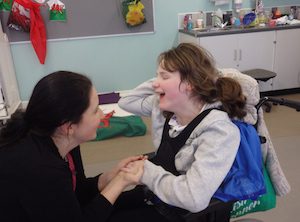 The course is designed for Continuing Professional and Personal Development (CPD) as an extension of current skills, work and experience.  The course is approved for 5 CPD points by the FHT (Federation of Holistic Therapists) and 10 CPD points by the AoR (Association of Reflexologists). In order to gain CPD points and use Story Massage within your current practise then you will need to have a qualification in a bodywork therapy including: Massage, Aromatherapy, Reflexology and Indian Head Massage.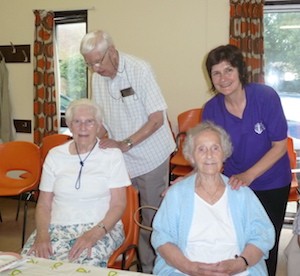 Story Massage Instructor Qualification
If you are a therapist and currently running groups of adults or children (such as Infant Massage classes or Relax Kids) then you may be eligible to a Story Massage Instructor Certificate. This means that you will be able to have the insurance necessary to run groups sessions. In order to receive this certificate you will need to have a current qualification that includes a component with training on peer massage and/or how to instruct parents and carers on how to apply a bodywork therapy to babies, toddlers or children for the purposes of relaxation.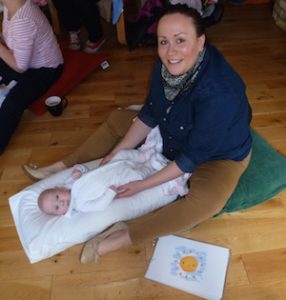 Among the recognised qualifications that fulfill the criteria are:
MISP (Massage in Schools Programme), Functional Reflex Therapy (FHT), Impact (Kind Hands) or Relax Kids
Light Touch Reflexology for Babies, Toddlers and Children or Baby Reflex
Infant Massage Instructor or Baby Massage Instructor
Baby Yoga Instructor or ITEC Diploma in Infant and Child Massage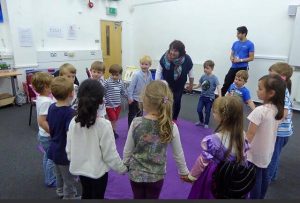 Your CPD certificate can be changed to Story Massage Instructor if you gain the necessary pre-requisite after the course. (Within 3 years).
Please note: All adults working with children or vulnerable adults require an enhanced DBS certificate (Disclosure and Barring Service) or equivalent. Therapists are required to adhere to the Code of Conduct and Professional Practice of their professional organisation.
Contact Us
Do contact us if you need any further clarification or would like to know more about our training and resources. We are happy to answer your questions and offer you the support you need to share Story Massage with children and adults. Contact Mary or Sandra.