It's Day Two of our week of offering free massage stories for you to share during the summer holidays. We may even inspire you to have some holiday fun by creating your own positive touch activities with children and adults at home or work. Today's massage story is written as a social story to help prepare children for a trip to the beach.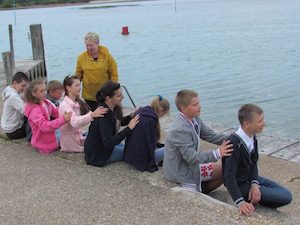 The words of this social story could easily to changed to make it personal for your family, school or holiday club. We hope you enjoy it as a fun summer holiday activity.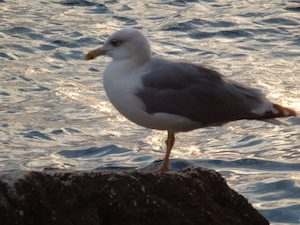 A Visit to the Beach
The class gets on the bus 1..2..3..4. (The Walk)
We drive to the seaside, it's a long way (The Circle)
We go up and over the hills, up and down, up and down (The Wave)
Everybody gets off the bus (The Fan)
1..2..3..4 (The Walk)
We play in the sand with our buckets and spades (The Sprinkle)
We eat our lunch (The Calm)
We walk up and over the sand dunes seeing the seagulls on the way (The Walk)
We race back to the bus (The Drum)
Everyone's had a great day. (The Circle)
We go home to tell Mum (The Squeeze)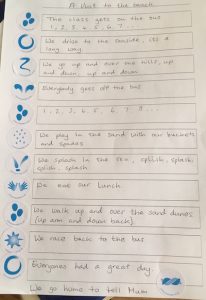 Tuesday's Top Tip
Use our stickers to make it easy to write and share your story massage ideas. You can see them in action above. They are available from the resources page of our website. Story Massage Resources
More about Story Massage
Ten simple massage strokes form the basis of Story Massage. These strokes have a child friendly name, such as The Wave or The Bounce, and an easy to recognise symbol making it accessible for all ages and abilities. Our Story Massage book, which contains instructions with illustrations for the strokes and over 25 massage stories, is available from the resources page of our website. Story Massage Book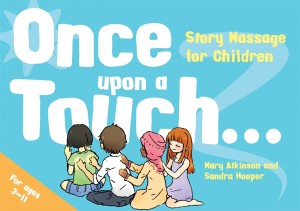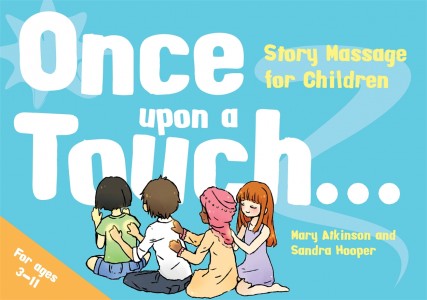 Story Massage Training
If you would like to introduce Story Massage in your home or work, then we hold training days around the country for individuals and groups. On these days we teach these Story Massage strokes and then work with you to adapt familiar stories and even create some massage stories of your own. This will help build your confidence with using story massage in the way that most suits you – at work or at home. During the training there will be plenty of opportunity to ask questions and share ideas with others. Story Massage Training.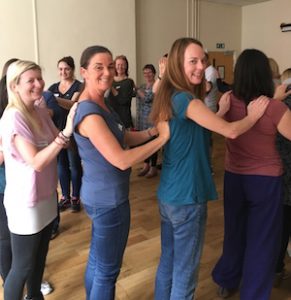 Loved this training day yesterday – completely inspired and so excited to start implementing this wonderful technique at work. Jennifer Shukla, Complementary Therapy Co-ordinator, KEMP Hospice.