We hold regular Story Massage courses for individuals wishing to use Story Massage for children and adults in the home or as an extension of their work. Everyone is welcome to attend the training days to find out more about this simple, fun and easy way to share positive touch activities with others.
"What an amazing, and SIMPLE way of involving all the children in a class, no matter what their ability, in telling and sharing stories in a fun and engaging way; my class love it." Emma Yearley, Teacher, Kingsmead Primary School, Hackney

"What a fantastic day of Story Massage training. There are so many more ways that I can use this, both personally and professionally, than I had ever considered before attending. Thank you so much!" Elaine Valerie, Baby Massage and Yoga Teacher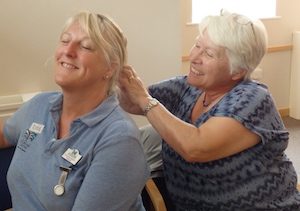 Dates and Venues for CPD Approved Story Massage Courses 2018/19:
Time: 09.45 (for a prompt start at 10.00) – 16.00 (please check individual training information as some times may vary) 
Payment: at the time of booking you can pay in full, or pay a £30 non-refundable deposit to secure your place on the course.
Thursday 8th November 2018. Glasgow. With Kids, 15, Annfield Place, Glasgow G31  2XE. £149.
Friday 9th November 2018. Glasgow. With Kids, 15, Annfield Place, Glasgow G31  2XE. £149.
Tuesday 4th December 2018. North London. The Arc Centre, The Arc Centre, 98b St Paul Street, N1 7DF £149. More info here: North London Course.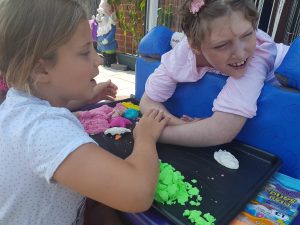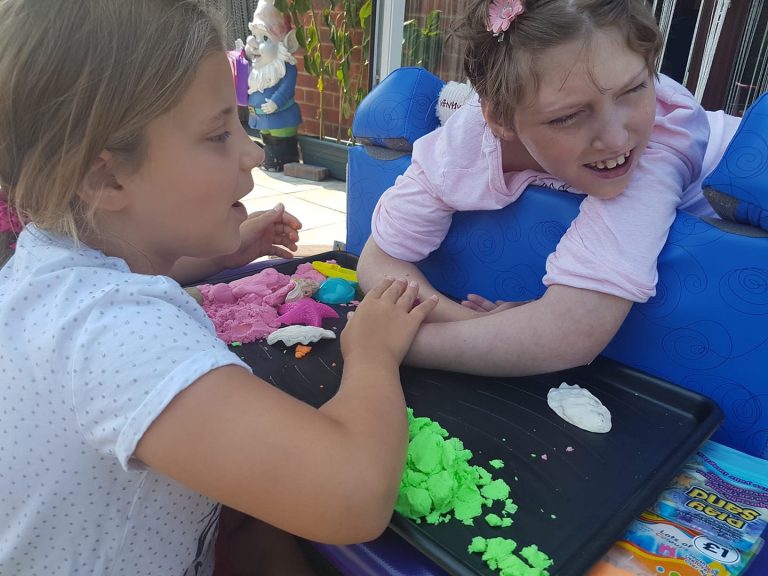 Dates for 2019
Tuesday 19th March 2019. Hinckley, Leics. The Therapy Station, Unit 8 Salisbury House, Wheatfield Way, Hinckley, Leicestershire. LE10 1YG. £149.
Thursday 13th June 2019. Belfast. Venue to be confirmed. £149.
Story Massage in Action
Here is a short video to show Story Massage in action in a school setting:
How to Book Your Place on a Story Massage Training Day
Please contact Mary or Sandra by email info@storymassage.co.uk for an application form and payment options for our Story Massage courses. Please state which course you are interested in attending. We can also invoice your school or organisation.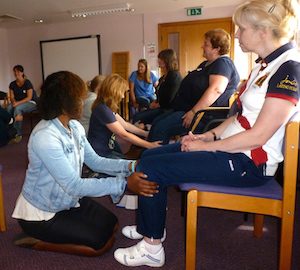 More information: Do check out our answers to Frequently Asked Questions about our Story Massage courses. Story Massage FAQ.
"A lovely experience. A number of the wonderful staff at Jigsaw and Eden Valley Hospices are trained in Story Massage. Gentle yet powerful." Nicky Forbes, volunteer therapist at Jigsaw and Eden Valley Hospices

"There is a depth to the Story Massage that connects the story with creating images and also, your own reality, experience and emotions." Danielle O'Reilly, Children's Nurse and Forest School Leader.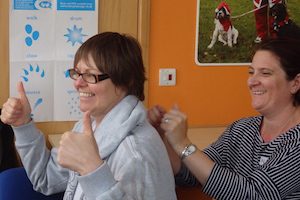 Please note:
Your place on a course will be confirmed when the full amount is paid. Fees are refundable up to 7 days prior to the course date. However, an admin fee of £10 will be charged. You may send a substitute delegate.