Have you discovered our Story Massage YouTube Channel yet? The best way of sharing the benefits of Story Massage is by seeing it in action so we've uploaded over 30 videos of Story Massage in different situations. And we regularly update our channel with something new to inspire you. You can watch and subscribe for free by following this link: Story Massage YouTube Channel.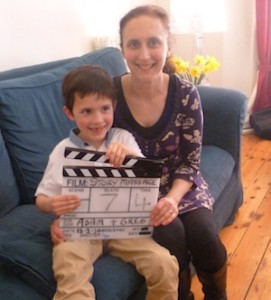 Top 5 Story Massage YouTube Videos
1. Sensory Story Massage in a Special School
2. Fun Story Massage for Chernobyl Children's Lifeline
3. Bonding Story Massage in the Family Home
5. Peer Massage in a Primary School
5. Learning Story Massage on a Training Day
Your Videos on our Story Massage YouTube Channel
We'd love to showcase your Story Massage videos so long as you have full permission for them to be used on social media. Simply take a short video on your phone or camera and send it to us. We can do any editing and then upload them for you to share with others. You can contact us here: Mary Atkinson and Sandra Hooper.