The Story Massage Programme is such a versatile positive touch activity that it can be incorporated into many areas of your life, work or home. And Best Practice Winner, Helen Wyszynski, a reflexologist and trained nursery nurse, is a wonderful advocate for adapting massage stories to suit the individual needs of her clients and family.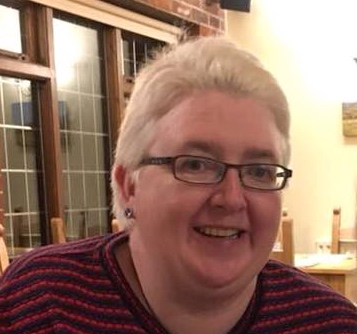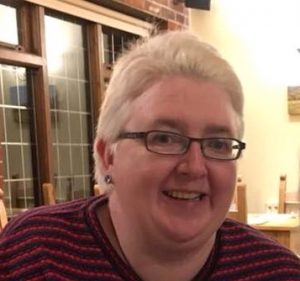 ---
The Versatility of the Story Massage Programme
After training in the Story Massage Programme, Helen could immediately see the possibilities for adapting the strokes and stories to add a new depth to her varied work and home life. Helen told us that she uses the programme:
With her 7 year old autistic son
At the start and finish of her Baby Yoga classes
At the start and finish of her Baby/Children's Reflexology classes
In one-to-one sessions with parents and babies/children
In a Story Massage group at her local library
With Year 3 pupils at a local school
As relaxation techniques within her reflexology sessions with an adult client with M.S. and another who is bereaved.
---
Adapting Massage Stories for All Ages
"The Story Massage Programme is really flexible," says Helen, "I love that I can use it with babies in my classes and also with my adult reflexology clients. Everyone seems to benefit as it is calming, relaxing and fun. There are endless possibilities for how it can be used!"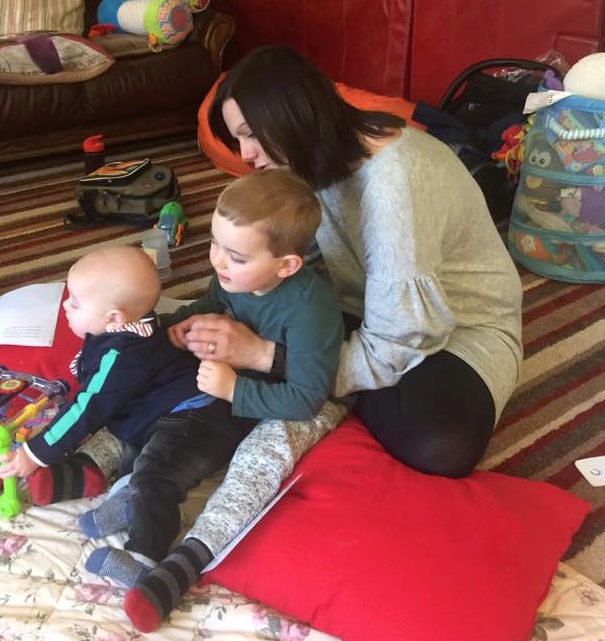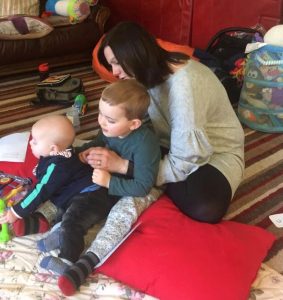 ---
Story Massage Programme for Bedtime
Recently, Helen ran a one-to-one session with a mother and her baby to teach her calming strokes to aid sleep at bedtime. "Massage stories are a bonding experience for parent and child," says Helen, "It helped to soothe them both. We were able to personalise the session and I could answer all her questions. We began with doing the ten different strokes to see which the baby responded to best, and then we did some stories together using baby's favourite strokes. It worked really well."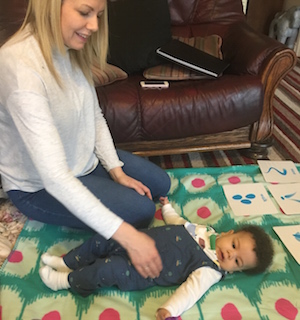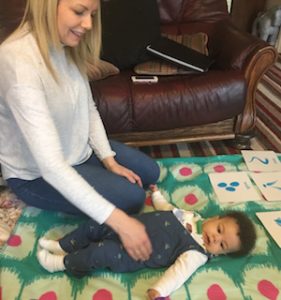 ---
Story Massage at Baby Yoga and Reflexology classes
Parents and babies enjoy massage stories at the start and finish of Helen's Baby Yoga and Reflexology classes. "The Story Massage Programme is a calming activity for everyone," says Helen, "I find that it helps to focus attention so parents and babies gain more from the class."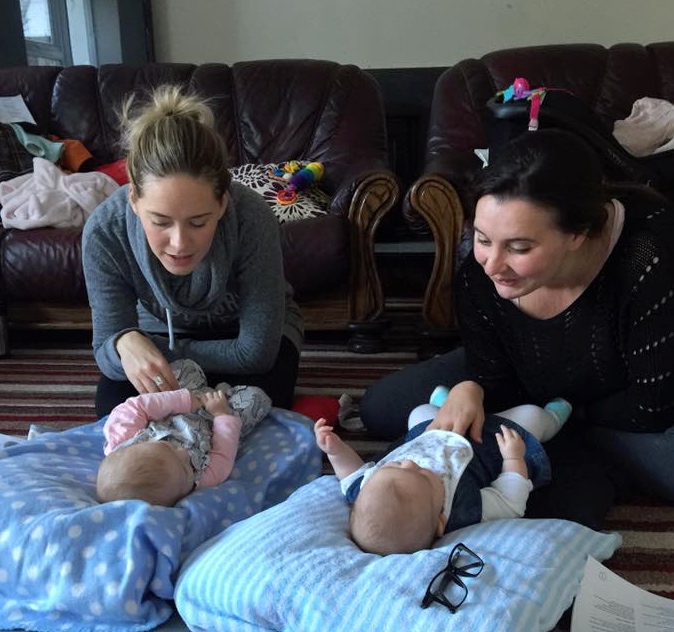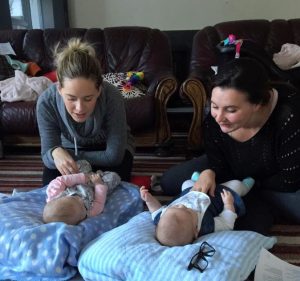 ---
Story Massage at the Local Library
At sessions within her local library, Helen has a theme for the week such as Animals or Transport. Stories, such as The Wheels on the Bus are shared to fit in the theme. She brings a wicker basket with props including cushions and teddy bears for children who prefer not to massage each other. "Parents/carers are encouraged to take library books home to help develop a love of reading," says Helen, "They are also given copies of the sensory stories so they can enjoy them at home. We have a range of people attending from grandmas to 10 week old babies!"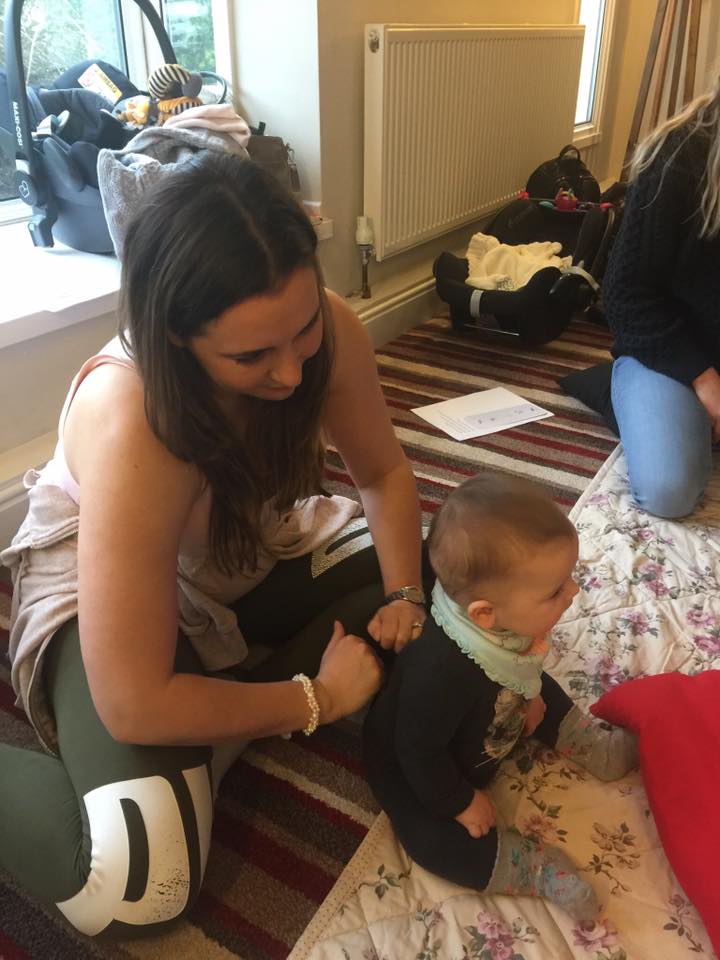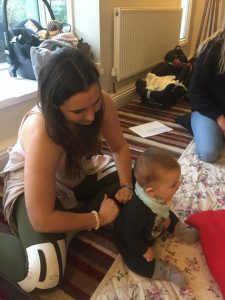 ---
More about the Story Massage Programme
The Story Massage Programme of ten strokes combines the benefits of positive, respectful touch with the creativity and engagement of storytelling. These strokes have a simple name, such as The Circle or The Sprinkle, and an easy to recognise symbol making it accessible for all. It is a fully inclusive activity, no clothing is removed and no oil is used. Stories can be taken from our Story Massage book, adapted from favourite stories or songs or you can create your own stories.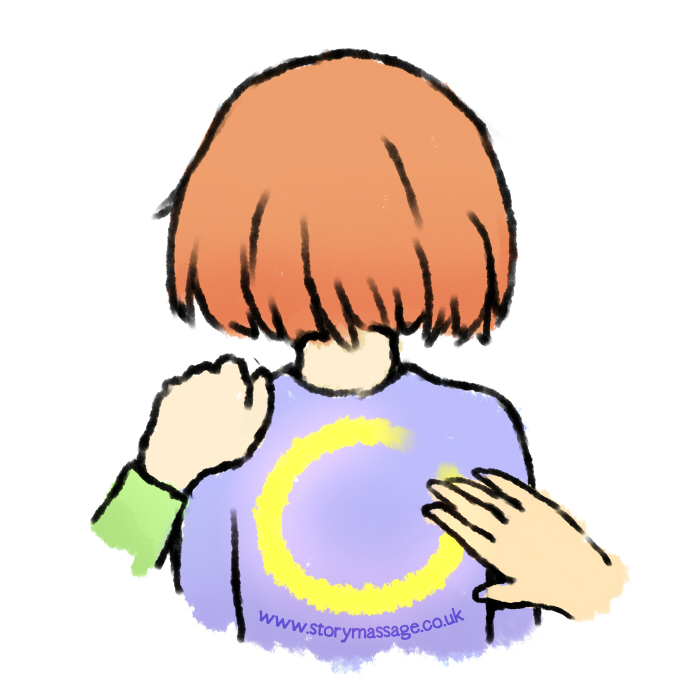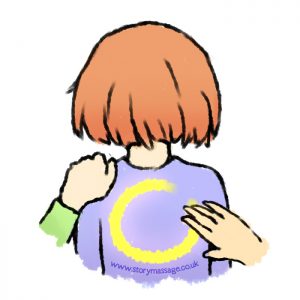 ---
Would you like to train in the Story Massage Programme?
If you would like to share the programme at home or work then you will love our flexible online course. All the information is here: Online Training Course.
You will learn how to share the ten Story Massage strokes, adapt familiar stories and even create some sensory stories of your own. Ideal for well-being coaches, therapists, teachers, SEN staff, support staff, Early Years practitioners, those working with people with additional needs, everyone with an interest in sharing positive touch activities with adults or children.