When you've got four lively children and a busy life, it's important to find family activities that everyone can share and enjoy. "Story Massage gives us quality family time," says Shan Davies, mother of four children aged between 7 and 14 years, "We always end up having a good giggle during a family Story Massage session. My husband, David, joins in too. He reads articles from the paper and we make up massage stories around topical themes together."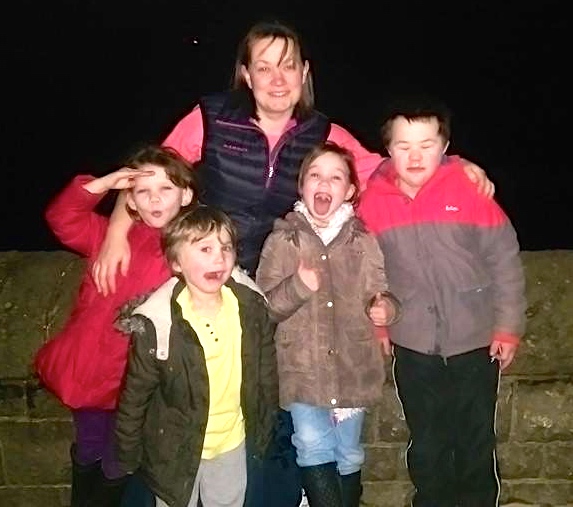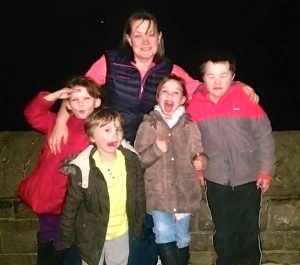 ---
Favourite Story Massage Ideas
Shan trained in Story Massage earlier this year and was particularly interested in potential benefits for her sons – Josh, 14, who has Downs Syndrome, and Alex, 7, who has mild autism. The unexpected bonus was the interest shown by her daughters – Maddison, 10, and Kaitlyn, 8 – who quickly picked up the idea and love to match the ten Story Massage strokes to nursery rhymes and songs. Their favourites are London Bridge is Falling Down, The Grand Old Duke of York and Mary Had a Little Lamb.
For Josh, the main benefit has been helping him to relax and calm down during stressful times. He loves dinosaurs and particularly enjoys massage stories that Shan has adapted from the books Dinosaur Stomp and How do Dinosaurs Say Goodnight? His favourite Story Massage strokes are The Squeeze and The Walk so Shan always includes these moves when putting together a massage story.
For Alex, the best time for Story Massage is at bedtime as it helps him to feel safe and secure. "Alex has really gained in confidence since he has started writing his own massage stories," says Shan,  "There's a different story every night. But they are usually on the theme of Transformers, Pac-Man, Super Mario and Minecraft. He makes it up and then I follow him, doing the movements on his back. It can get quite complicated at times!"
---
Family Time with Story Massage
For Shan, Story Massage is a fun and creative activity that can be enjoyed by her whole family – it is inclusive of all ages and abilities. It offers the flexibility to be shared as an individual one-to-one interaction or as a group activity for quality family time. "The children can be a lively bunch," says Shan, "and I love the way our Story Massage sessions have such a calming and bonding effect on the whole family."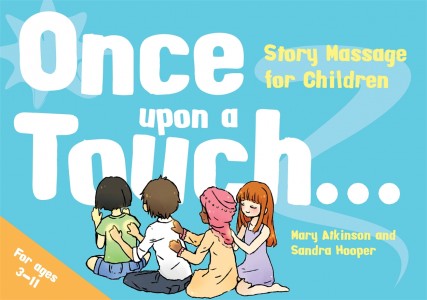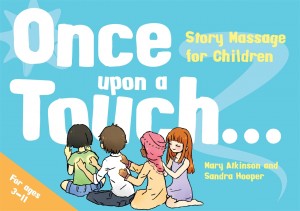 ---
More about Story Massage Resources and Training
Ten massage strokes form the basis of Story Massage. These strokes have a simple name such as The Wave or The Bounce and an easy to recognise symbol making it accessible for all ages and abilities. Our book, which contains instructions for the strokes and over 25 massage stories, is available from the resources page of our website. Story Massage Book
Our online training course is ideal for therapists, teachers, SEN staff, support staff, Early Years practitioners, parents, those working with people with additional needs, Baby Massage Instructors, Relax Kids Coaches… everyone with an interest in sharing sensory stories and positive touch activities with children and adults. All the information is here: Story Massage Online Training.