Our hardback Story Massage book Once upon a Touch… Story Massage for Children has just been given a Five Star Review by Dr Pooky Knightsmith, a leading expert in mental health for children. You can get your Story Massage book from our website, and also leading bookstores, libraries or Amazon.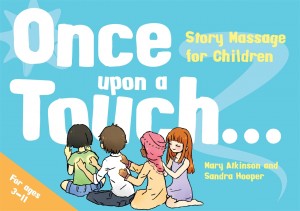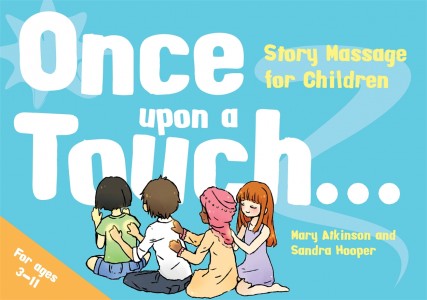 Review: Easy to use, highly enjoyable and promotes bonding, calm and relaxation

Once upon a Touch…. Story Massage for Children walks you through the concept of story massage – applying a series of simple touches to a child during the telling of a story. You learn how to ensure your touch is respectful and that the individual needs of the child are taken into account before learning a series of different touches which are then used to share the different stories in the book. These include perennial favourites such as Cinderella and Little Red Riding Hood as well as a range of stories designed to promote trust, relaxation or imagination.

The book provides the information you need to approach Story Massage confidently and sensitively and with a real sense of enjoyment. There are many benefits to Story Massage both for the child and the adult. Amongst other things it promotes calmness, relaxation, wellbeing and bonding.

I found the book easy to use and the stories highly enjoyable. I tested some of the stories out on my five-year-old daughters and found it to be the perfect way to relax before bedtime. My girls have also enjoyed learning to use the different strokes on each other, and this provide a chance for fun and bonding between them.

I can imagine that these stories could work well in a wide range of circumstances, particularly where a child is in need of calming or emotional support or where focused work is needed on attachment building. I can imagine that these stories may work especially well with children with special needs or children in foster care or adoptive families.

Dr Pooky Knightsmith
---
More about Story Massage
To find out the benefits of Story Massage for the children in your life – at home or work – then do take a look at the Story Massage website. We offer training and resources to help you introduce the powerful combination of nurturing touch and storytelling. You can purchase our Story Massage book and resources from our website: Story Massage Book.