We have had amazingly positive feedback for our free resources to support the Story Massage Programme at home and at work during lockdown. Here are three opportunities to share the fun, connection and relaxation of massage stories – all for free.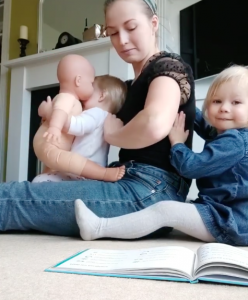 ---
Free Resources – Facebook and Instagram Live Sessions
Mary and her trusty teddy, Emmanuel, are giving live 'follow-along' sessions:
Instagram – every Tuesday
Facebook – every Tuesday and Thursday at 2pm.
Each day there is one short nursery rhyme and one longer massage story making it suitable for all ages and abilities. And we love giving 'shout-outs' to schools, groups, children and adults.
"We love the Story Massage Programme! We follow along every Tuesday and Thursday. All the children were listening to the massage story when we heard a shout out for Wise Owls Nursery! At the end they all wanted to do it all over again." Wise Owls Nursery and Out of School Club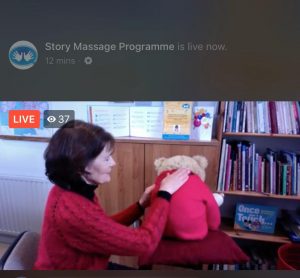 ---
Free Resources – Video Recordings on Vimeo
There is a whole selection of different massage stories, including bedtime stories, on video for you to follow along at home, or share within your groups or school websites. Some school and college staff are choosing videos to send to individual children or classes as they know they will be enjoyed at home. You can take a look at all the videos here: Story Massage Programme Vimeo Channel
"My daughter, Maisy, has PMLD and absolutely loves the Story Massage Programme. The facebook live sessions have given us another way to give and enjoy the precious effects of the massage programme. And now we have the Vimeo channel too which is wonderful. Yesterday morning, Maisy's breathing was really rapid. I played several videos from the channel. I did the strokes while she listened to Mary's voice and it really calmed her." Sophie Kidd-Munnery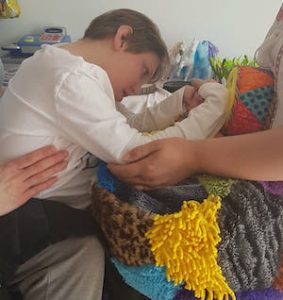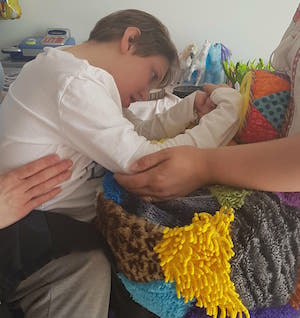 ---
Free Resources – Booklet of New Massage Stories
If you are currently sharing the Story Massage Programme at home or work then you will enjoy this free PDF booklet of 36 new stories. Email mary@storymassage.co.uk and say how you are using the programme. (NB This offer has been going for a few weeks, so do check that you haven't already made the most of it.)
"Thank you so much for sharing the booklet with us.  We are encouraging families to do a massage story at home every week and the booklet offers a whole variety of new stories to match all ages and abilities. We've had some lovely positive responses about how they are all enjoying doing something together. Families are so pleased to have something to focus on." Julia Barnes, Sensory Manager, Ravenscliffe High School
---
Online Training Option
This is not free, but a wonderful way of gaining CPD and learning a new skill during lockdown. Our online training option can be started at any time and takes around 12-18 hours to complete. We can invoice your school or organisation. Once trained, you have free access to our Facebook Community Page which is a fantastic resource for new massage stories and inspiration from others. You can find all the details here: Story Massage Online Training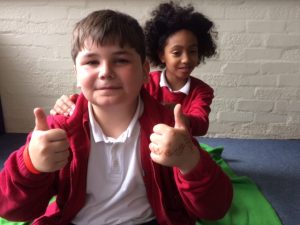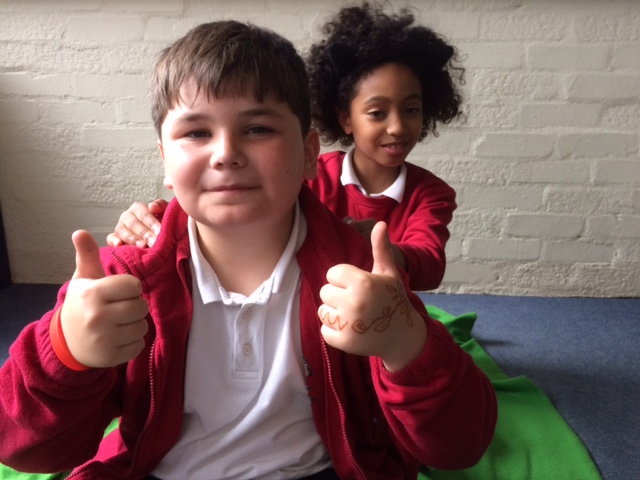 "Online training meant that I could complete it at a time that suited me and my family and a bonus that I have time off during lockdown to complete it so quickly. Thank you so much for designing an easily accessible option for your training and for making it so clear and encouraging. I am really enjoying creating new massage stories." Sarah Combe, Special Educational Needs Co-ordinator and Independent Relax Kids Coach
---
Story Massage Book
Also not free, but highly popular especially at the moment. The book Once Upon A Touch…. includes an explanation of the strokes and over 25 different stories. It is an ideal introduction to the programme, and great fun to explore at home with your own children. You can order our book (£15.50 inc p&p) here: Story Massage Book 
"We have been working our way through the book and taking videos for Instagram. Myla is really enjoying videoing these and watching herself back. We always laugh together when telling our stories and they've been really lovely for me to look back on during our more challenging days. She has also been massaging her dolls and bunny while talking and saying certain words from the stories. So lovely to see her language skills developing every day." Leigh Williams, Baby Massage and Story Massage Instructor at The Little Wellness Company
---
More about the Story Massage Programme
The programme combines the benefits of positive touch with the fun and creativity of story, song and rhyme. This short video gives an introduction and a demonstration to give you more information.