Here's a spine-chilling Halloween Story Massage from Melanie Kelly of Paediatric Therapies in Thurles, Eire. The story was written for children at a school where she works as a massage therapist and Melanie wondered if perhaps it was a little too scary? Well, tried it out with several groups of children and adults and everyone just loved it ….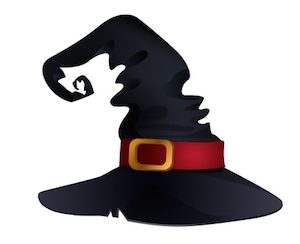 ---
Halloween 'Trick or Treat' by Melanie Kelly
("Tell the story slowly with lots of pauses and a spooky tone," says Melanie)
On Halloween night (The Circle)
When the moon is full (The Circle)
And stars are shining bright (The Sprinkle)
What will give you ……..  your biggest fright? (The Squeeze)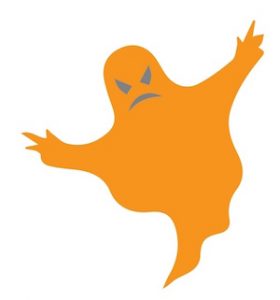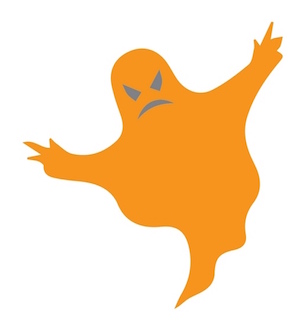 Will it be Zombies (The Walk)
Dragging their feet (The Walk)
Oozing & growling (The Downwards Fan)
Looking for humans to eat? (The Downwards Fan)
Will it be Witches (The Claw)
With their little black cats (The Claw)
Flying On broomsticks (The Wave)
Wearing black pointy hats (The Wave)
Making their potions (The Circle)
And casting their spells? (The Circle)
Maybe they'll turn you ……….. into a slug (The Wave)

With a shell (The Half Circle)
Will it be Ghosts (The Wave)
Floating through the air (The Wave)
Looking for anyone (The Calm)
That they can scare? (The Calm)
With Vampires & Pumpkins (The Claw)
They'll gather to meet (The Claw)
Knocking at your door (The Drum) …….
…. And shouting TRICK OR TREAT!! (The Drum)
---
Sensory Story Massage
For another Halloween Story Massage please check out the massage story created by Lisa Lawrence, sensory learning leader for her pupils at Ysgol Y Deri Special School. Sensory Story Massage for Halloween.
---
More about Story Massage
Story Massage combines the creativity of storytelling with the benefits of massage. Ten simple massage strokes form the basis of Story Massage and our massage stories such as the Halloween story above. These strokes have a child friendly name, such as The Wave or The Claw, and an easy to recognise symbol. Story Massage is fun, interactive and educational. And it is fully inclusive for all ages and abilities.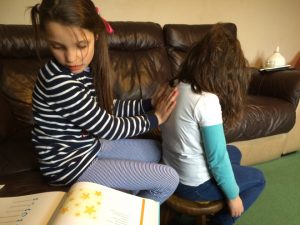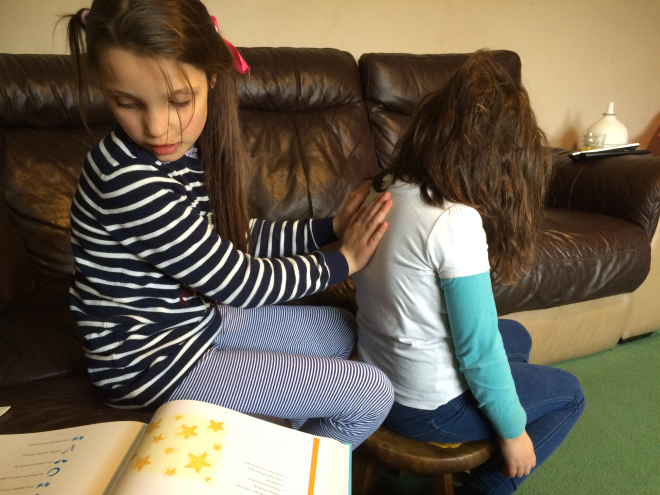 ---
Learn Story Massage for Children and Adults
If you would like to introduce Story Massage into your home or work, then we hold training days around the country for individuals and groups. On these days we teach the ten Story Massage strokes and work with you to adapt familiar stories and even create some massage stories of your own. This will help build your confidence with using Story Massage in the way that most suits you – at work or at home. During the training there will be plenty of opportunity to ask questions and share ideas with others. Story Massage Training.
We also now offer In-house Training Days for schools and groups, and the option of studying Online at a time and pace to suit you.