August 1st 2013. Our very first FHT accredited training day in Story Massage (see photo below). And to celebrate the past three amazing years we've taken a look back at some of the highlights…. and a look forward to some of our plans for the future. We've surprised ourselves at the impact of our Story Massage project and we want to thank everyone who has shared our vision and made it all happen.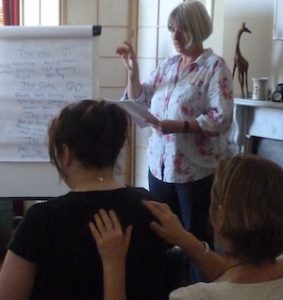 ---
Story Massage for Children and Adults
When we first started the project we had no idea that our ideas and resources would be used in so many different situations to support children and adults of all abilities and ages – from the babies to elderly people. Story Massage is now a fun addition to infant and toddler massage classes…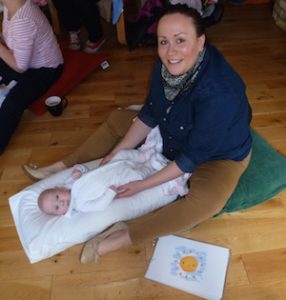 …and also a regular activity in care homes and for those with dementia.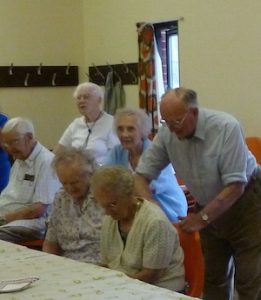 Story Massage is part of the sensory curriculum in many special schools…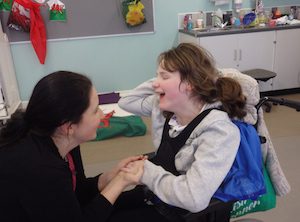 ….and used to support the national curriculum in mainstream schools.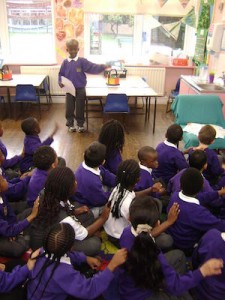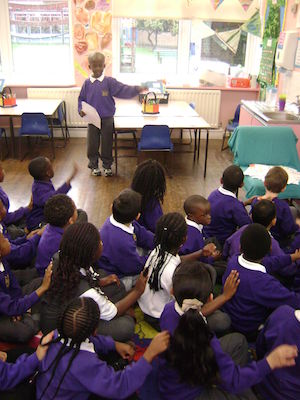 Indeed, Story Massage is so simple, flexible and effective that it has a place in hospices and hospitals…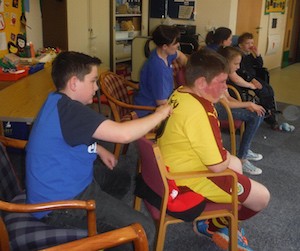 ..as well as the family home, or a caravan!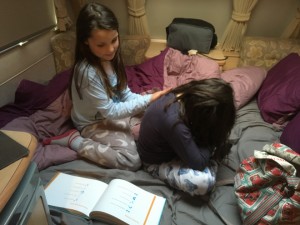 It is an ideal activity holiday clubs …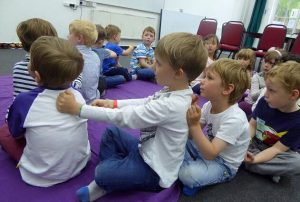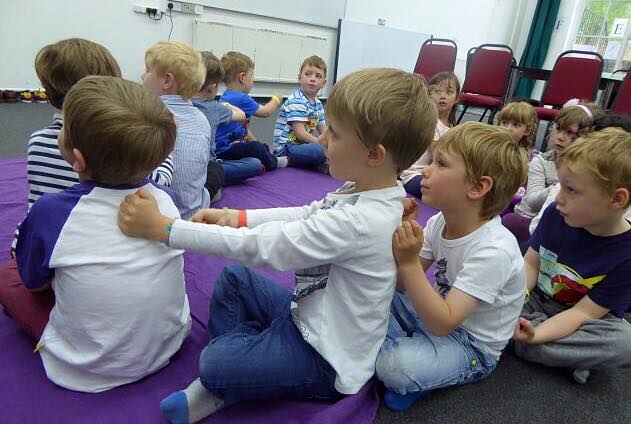 And it means there's always something fun to do – even waiting outside a supermarket!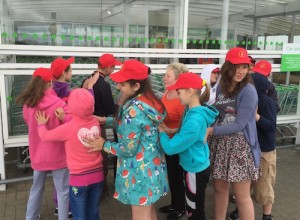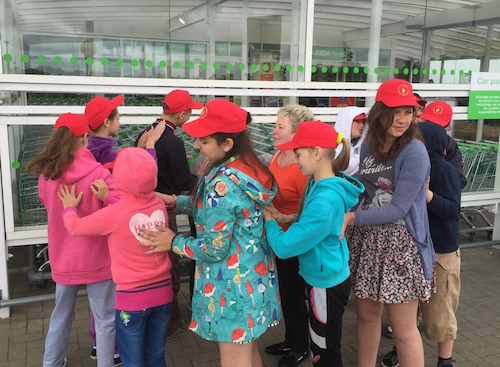 ---
National Conferences and Exhibitions
In May 2013, we were invited to give our first ever poster presentation at the Children's Complementary Therapy Network Conference.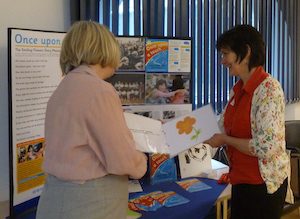 Last year, we ran a workshop at the annual conference for Complementary Therapists working in Palliative Care where over 60 people joined in with a Story Massage session.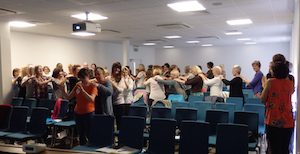 We spoke to a packed room at Holistic Health 2016.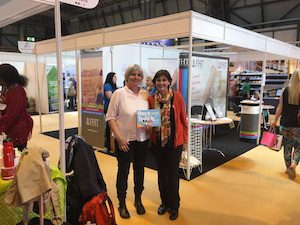 ---
In-House Training Days
We have really enjoyed our in-house training days for schools, hospices and other organisations. We find that training as a group brings the benefits of shared experience and encourages staff to support each other in introducing and developing Story Massage. Here are teachers from Park View Infant School in Basingstoke enjoying their training day..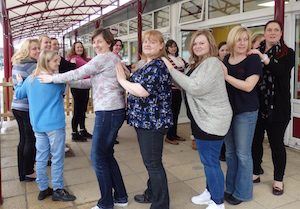 … a group of therapists and activity co-ordinators from Children's Hospice Association Scotland (CHAS) learning how to adapt Story Massage for different parts of the body.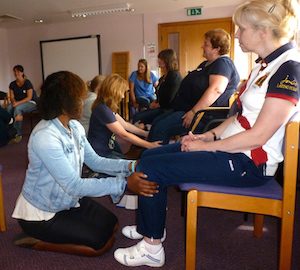 … and teachers, teaching assistants and play therapists from special schools in Wales exploring the benefits for the children in their schools.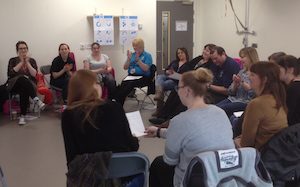 ---
Accredited Day Courses
We've travelled around the UK from Edinburgh to Brighton, and Brecon to Norwich, running our FHT accredited training day attended by a whole range of professionals and parents.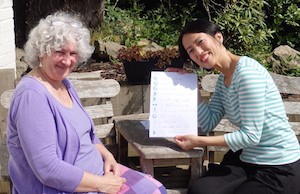 We even did a CPD training day in a purpose-built yurt!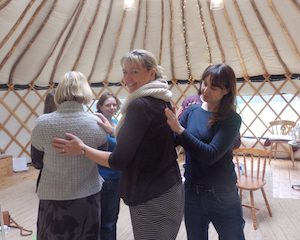 Glowing feedback from our courses has been nourishing and affirming of our commitment to the power of positive, respectful touch.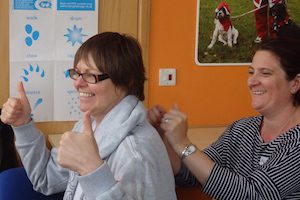 For our current training dates look at our Story Massage training page.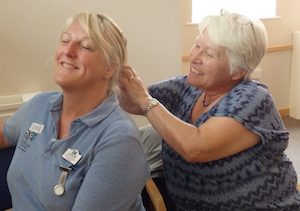 ---
Story Massage Book and Resources
It was wonderful to see our book Story Massage book Once upon a touch…story massage for children on the bookshelf at the Scottish Storytelling Centre in Edinburgh. The book is published by Singing Dragon and is available from amazon, bookstores and our own website.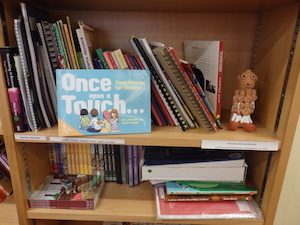 We were delighted by one student's suggestion for Story Massage wall charts and stickers to help with running story massage sessions and creating new stories – they have proved so popular we needed to do several reprints.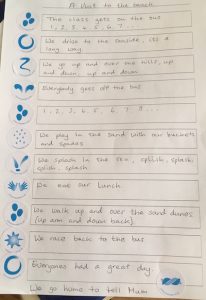 ---
Story Massage Goes Global
We've been so amazed to hear how Story Massage is reaching out to children and adults from all over the world. Our ten basic Story Massage strokes and symbols have become a universal language with respectful, positive touch for all as a shared vision. We know it is being used with children and teenagers in a Refugee Camp in Turkey, and in schools, children's homes and community projects in countries including Kenya…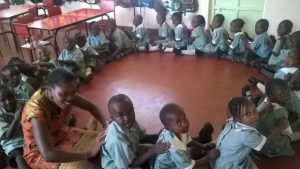 Japan…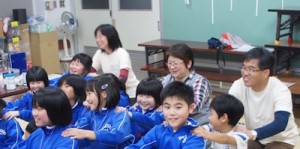 South Africa…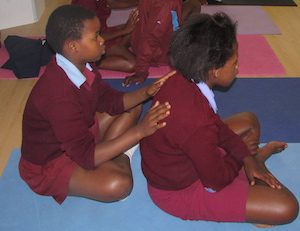 Ukraine…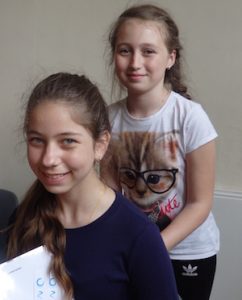 Vietnam…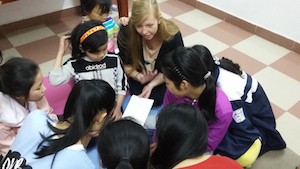 And Nepal…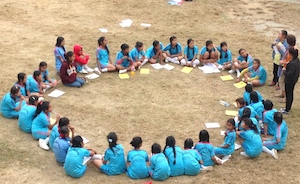 ---
Story Massage and Social Media
Our Facebook community is rapidly growing and we love to share stories and experiences from people using Story Massage in different ways. We've also started a YouTube Channel with examples of Story Massage in action. One of our favourite and most popular videos shows story massage in the sensory room at Ygol Y Deri Special School in Penarth, South Wales.
What Others Say about Story Massage
'The reach of positive touch never ceases to amaze me. All it takes are some bold and visionary advocates, in this case from the folks at Story Massage UK. This totally innovative programme uses structured touch for interpersonal skills development, confidence building and self-discovery.' David Palmer, Founder and Executive Director of TouchPro International

Thank you so much! You have given me a wonderful and adaptable tool for my 'tool kit'. The training gave me confidence to facilitate Story Massage sessions with children and adults. Angela Garrett, Complementary Therapy Co-ordinator, Christophers' Hospice

I taught story massage to the whole school – reception through to 6th form. What was really lovely was some of the sixth form were spotted doing the massage with pupils at break time. Otter Class (year 5 to year 9) are practising it in their class time so they can help out in my class when we are doing story massage. Holding a book can be a distraction in our setting so I work with powerpoint – a visual focus for the children but hands free for the staff. Nicky Morris, Special Needs Teacher, Hereford

What a lovely day we all had learning Story Massage today. It is SO adaptable. We can do it with our own family members, children, grandchildren and friends. It can also be used with children in a group setting for peer massage in schools etc as well as with special needs clients, disabled clients, dementia clients..The opportunity for use is endless and SO easy and fun to do. Angela Philpott, Holistic Therapist and Baby Reflex practitioner, Kent

"A truly brilliant training day. Thank you so much, Mary and Sandra for sharing your wealth of knowledge and experience. It is so helpful to learn a simple technique that can help my autistic child in situations that he finds difficult." Rachel Harrington-Andrews, Mum and Story Massage Instructor

Loved this training day yesterday – completely inspired and so excited to start implementing this wonderful technique at work. Jennifer Shukla, Complementary Therapy Co-ordinator, KEMP Hospice.

I went on the Story Massage course yesterday and would recommend it wholeheartedly. To me it is a lovely way of communicating using respectful and positive touch. Sarah Hall, Willows Sensory Service.

---
More about Story Massage
Ten massage strokes form the basis of Story Massage. These strokes have a descriptive name, such as The Wave or The Bounce, and an easy to recognise symbol making it accessible for all ages and abilities. Our Story Massage book, which contains instructions with illustrations for the strokes and over 25 massage stories, is available from the resources page of our website. Story Massage Book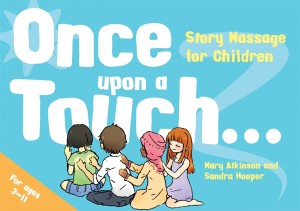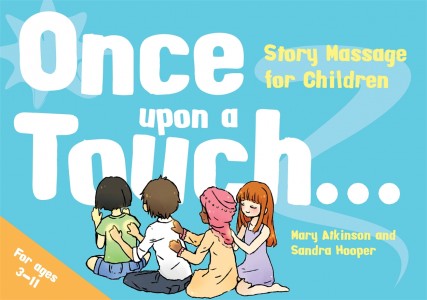 If you would like to introduce Story Massage in your home or work, then we hold training days around the country for individuals and groups. On these days we teach these Story Massage strokes and then work with you to adapt familiar stories and even create some massage stories of your own. This will help build your confidence with using story massage in the way that most suits you – at work or at home. During the training there will be plenty of opportunity to ask questions and share ideas with others. Story Massage Training.