We have been delighted to support homeschooling for PMLD learners during lockdown. Our regular Facebook and Instagram Live sessions have prompted amazing feedback from both parents and schools who struggle to find ideas that are appropriate and relevant. Here we look at how the Story Massage Programme has been a highlight for Courtney, 14, and her mum, Sue Norton.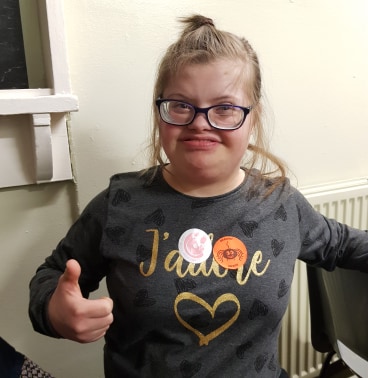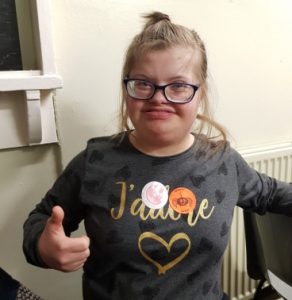 ---
Fun and Fully Inclusive
Courtney has profound and multiple learning disabilities (PMLD) and attends Alfreton Park Community Special School.  "We really look forward to the Live sessions with Mary and her teddy, Emmanuel," says Sue, "They have really made a difference to Courtney's shielding. "The Story Massage Programme is such an inclusive, bonding and fun experience," says Sue, "and the whole family can join in. I love giving her a massage story as much as she likes to receive it. I am now doing the online course."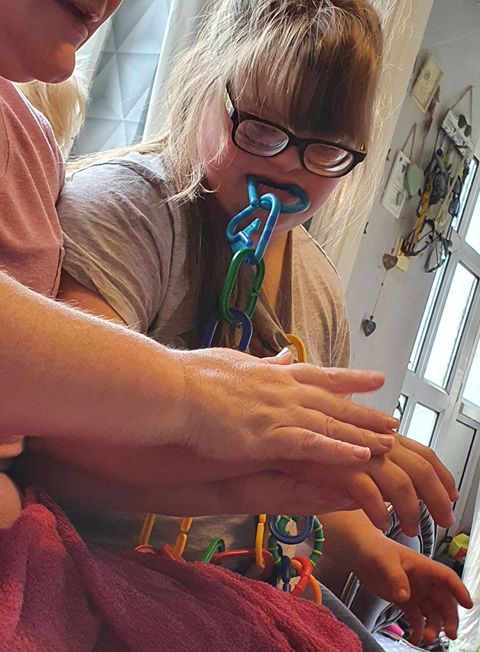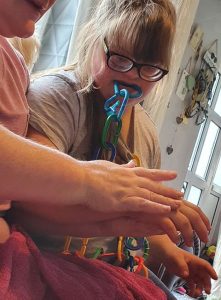 ---
Sensory Stories for Topics
Mary regularly writes massage stories on themes and topics requested by schools and families. So when Sue told Mary that Courtney's homeschooling project was The Seaside, she wrote a massage story especially for her and her friends at the school. "She loved it," said Sue, "These sessions have made homeschooling so much easier and more enjoyable. No extra resources are needed and it is fun and flexible."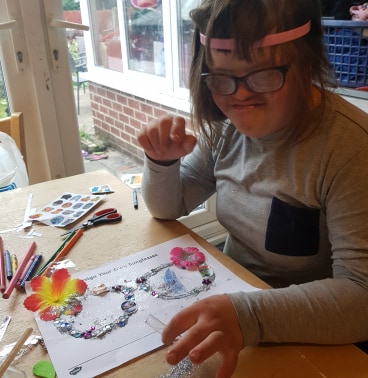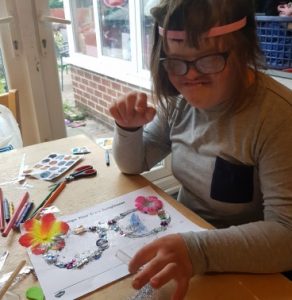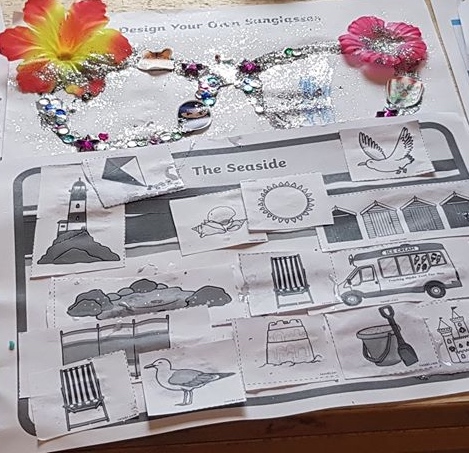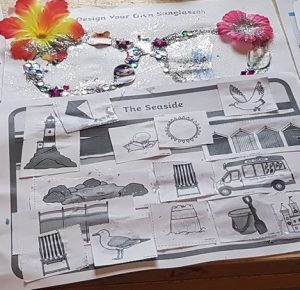 And Marie McCuaig, Assistant Head at Alfreton Park Community Special School adds, "We love the range of massage stories and how they can fit in with the curriculum. We send one home every week for parents and siblings to do as part of homeschooling for our SEN pupils. There has been a wonderful response as it is so easy to adapt for all families."
---
Trip to the Seaside
Here is a video of the Trip to the Seaside massage story written for Courtney and her friends. And you can download the words here: Trip to the Seaside.
---
Support for Homeschooling for PMLD Pupils