We are delighted to introduce Lola Fernandez, a Spanish teacher, co-founder of Ole Kids. Lola is a great advocate of our Story Massage Programme and loves to use simple positive touch activities in the classroom as a way to learn Spanish.
"Children gain all the benefits of nurturing touch as well as practicing another language, it's wonderful!" says Lola.

---
A Story Massage Session to Learn Spanish
Lola has kindly agreed to share a basic step-by-step guide to introducing a Story Massage into a Spanish lesson at school or home. She has chosen The Very Hungry Caterpillar as a suggested story.
---
Step 1: Ask permission
Before touching another person, it is vital to ask permission.
'Can I give you a massage?' ' ¿Te puedo dar un masaje?'
Yes = Si
No = No
---
Step 2: Ask for Feedback
Be clear that massage is gentle, above the waist and they must always check whether the pressure is right.
'Do you like it like this?' = '¿Te gusta así?'
Stronger = Más fuerte
Softer = Más flojo
To be polite they can also learn:
Please = Por favor
Thank you = Gracias
---
Step 3: Choose a Story
As you tell the story you can show the images from the book. We will choose one based on The Very Hungry Caterpillar by Eric Carle. We have put the Spanish words at the top, then the English words and the accompanying stroke.
'The Very Hungry Caterpillar' = 'La oruga glotona'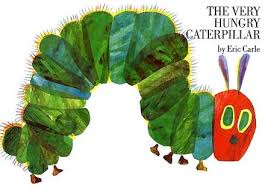 Había una vez una pequeña oruga
There once was a small caterpillar (The Squeeze)
Que tenía mucha hambre
That was very hungry (The Squeeze)
El lunes comió una naranja
On Monday it ate one orange (One Circle)
El martes comió dos ciruelas
On Tuesday it ate two plums (Two Circles)
El miércoles comió tres manzanas 
On Wednesday it ate three apples (Three Circles)
El jueves comió cuatro tomates
On Thursday it ate four tomatoes (Four Circles)
El viernes comió cinco plátanos
On Friday it ate five bananas (Five Waves – horizontal)
El sábado comió seis pepinos
On Saturday it ate six cucumbers (Six Waves- vertical)
Y el domingo comió siete zanahorias 
And on Sunday it ate seven carrots. (Seven Squeezes)
La oruga estaba muy muy gorda y le costaba andar
The caterpillar was very fat and it was hard to walk (The Walk)
Entonces se enrolló en hilo de seda para hacerse un capullo y allí se quedó a descansar.
So it spun silk around itself to make a cocoon. (Large Circles)
Y cuando salió de allí era una preciosa mariposa
And when it came out it was a beautiful butterfly (The Fan)
Y colorín colorado este cuento se ha acabado
(Traditional way to finish Spanish stories)
(The Calm)
---
Step 5: Show your Gratitude
Say thank you to the receiver for allowing you to give a massage: Gracias
Say thank you to the giver for giving you to give a massage: Gracias
---
Ideas for Introducing a Massage Story into the Classroom
It may be worth breaking this down so that on one day they hear the story in Spanish with actions, on another day they learn the strokes on the air, floor or on a cushion in front of them and on the third day they do it on each other and then swap over so everyone gets a massage.
If anyone opts out allow them the space to say 'no' and get them to practice the moves on a cushion until they are ready to join in.
Give it a go!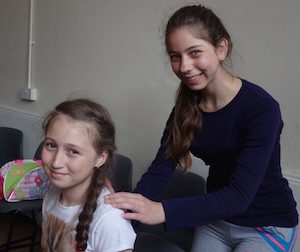 ---
Other Suggested Massage Stories to Learn Spanish
Other stories that are translated into Spanish and can work well for teaching Spanish are:
Brown Bear – 'Oso pardo, oso pardo' ¿Qué ves ahi?' Eric Carle
The Gruffalo – 'El Grufalo' Julia Donaldson
My Dad – 'Mi papá' Anthony Brown 'The Very Hungry Caterpillar' = 'La oruga glotona'
---
More about the Story Massage Programme
The Story Massage Programme encourages the benefits of positive, respectful touch by incorporating words and stories into the activity. Ten simple massage strokes form the basis of the programme. These strokes have a name, such as The Circle or The Sprinkle, and an easy to recognise symbol making it accessible for all. It is a fully inclusive activity for children and adults. No clothing is removed and no oil is used.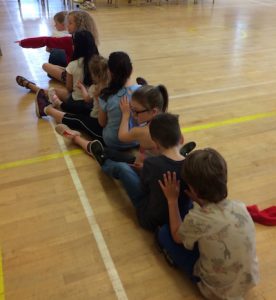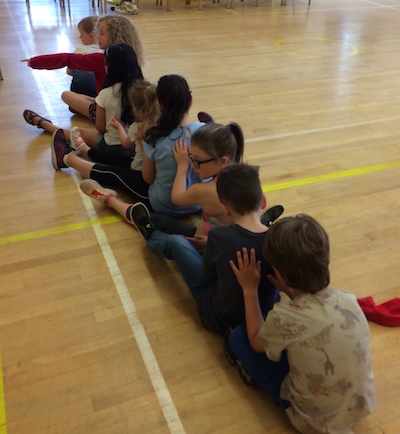 ---
Would you like to train in the Story Massage Programme?
If you would like to use the programme at home or work then you will love our flexible online course. All the information is here: Online Training Course.
You will learn how to share the ten Story Massage strokes, adapt familiar stories and even create some sensory stories of your own. Ideal for well-being coaches, therapists, teachers, parents, SEN staff, support staff, Early Years practitioners, those working with people with additional needs, everyone with an interest in sharing positive touch activities with adults or children.