We're publishing a series of blogs about the amazing people who are giving talks and workshops at our first Story Massage Conference in May 2019 in London.  Today, we talk to Lorraine E Murray, director and founder of Connected Kids.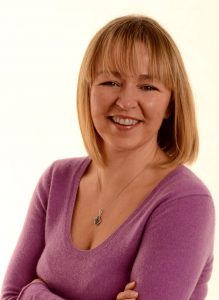 Lorraine will be giving a morning presentation on "Using Meditation Skills with Story Massage" and running an afternoon workshop on "Mindfulness and Story Massage".
---
Tell us more about Connected Kids
Connected Kids is an international teaching programme which trains adults to teach toddlers, children and teenagers the lifetime skills of mindfulness and meditation. Since launching in 2003, we have taught over 30,000 people in 20 countries how to help children self soothe and reduce stress and anxiety … mindfully. We are based in Scotland but teach in UK and Ireland and run an online training programme. We also have a range of resources including books and CDs.
---
Where do you use the Story Massage Programme?
Meditation and mindfulness can work really well in combination with Story Massage if touch is appropriate. I trained in the Story Massage Programme in 2016 and could immediately see the benefits for my students and in my own home and working life. Indeed, we were so inspired by the programme that Connected Kids now hosts the popular Story Massage Online Course on our website.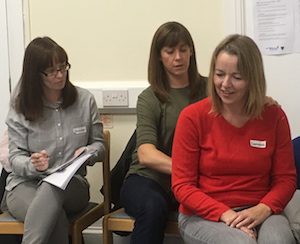 ---
What do you love most about the Story Massage Programme?
It is so simple, yet the strokes have their own creativity as they can mean different experiences and words.
---
 What is your greatest professional achievement?
Having two books published about teaching children and teens meditation! My first book 'Calm Kids – Help Children Relax with Mindful Activities' was published in 2012 and has sold 30,000 copies worldwide. My second book 'Connected Kids – Help Kids Shine through Mindful Activities' was published in 2014 and offers tools for teaching mindful meditation to kids with additional support needs.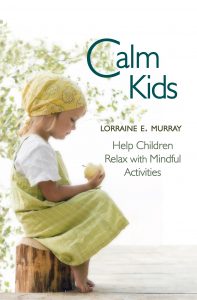 ---
How do you relax?
Meditation, of course!  My parents introduced me to this empowering tool when I was a teenager and I have practised this amazing life skill ever since. I also love to do yoga, walk my dogs, read and swim…
---
What is the theme of your presentations at the conference?
I'm planning to show how creating simple meditation 'stories' (guided visualisations) can enhance the benefits of positive touch activities for people of all ages and abilities. I'll be sharing practical tips and advice from my own experience of working with children and adults. During my afternoon workshop we will look at ways of boosting creativity and choosing stories and ideas that work with the individual needs of children or adults.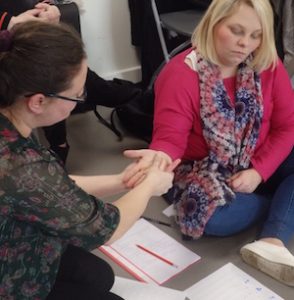 ---
More about the Story Massage Programme
Story Massage combines positive touch with the fun and creativity of storytelling. Ten simple massage strokes form the basis of the Story Massage programme. These strokes have a name, such as The Circle or The Sprinkle, and an easy to recognise symbol making it accessible for all. It is a fully inclusive activity. No clothing is removed and no oil is used.
If you would like to train to use the programme at home or work then do consider our flexible online course. All the information is here: Online Training Course.
You will learn how to share the ten Story Massage strokes, adapt familiar stories and even create some sensory stories of your own. Ideal for well-being coaches, therapists, teachers, SEN staff, support staff, Early Years practitioners, those working with people with additional needs, everyone with an interest in sharing positive touch activities with adults or children.