When a child has ADHD, everyone in the family is affected, especially siblings. Story Massage is proving a beneficial way of helping siblings express their mixed and difficult emotions about living with a sister or brother with ADHD.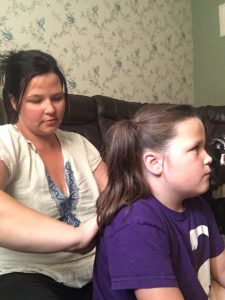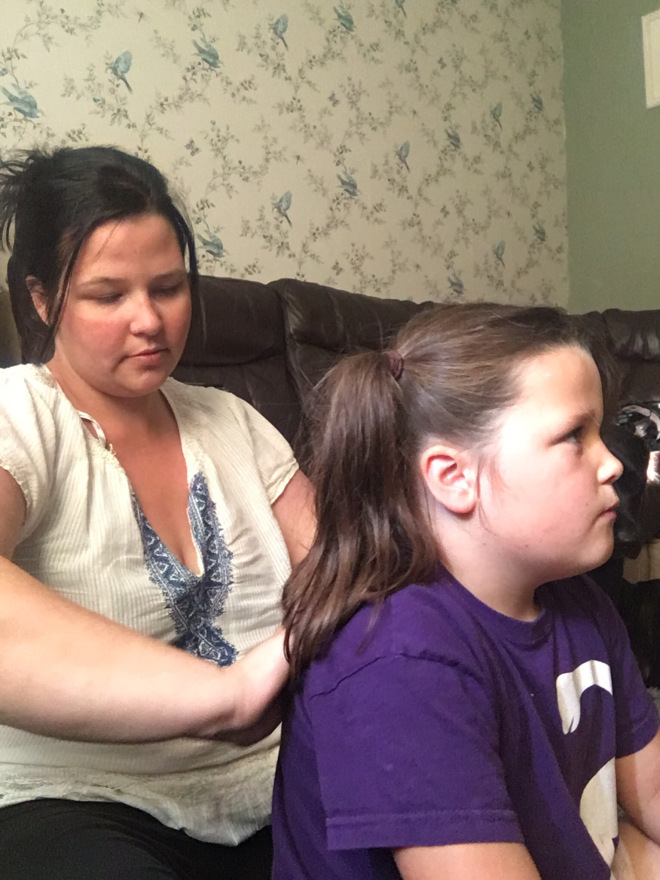 ---
Living with ADHD
Leanne Brown, a mother of four children who writes a regular blog on You, Me and a Journey, says her 11 year old daughter Charlotte, finds the Story Massage Programme is a channel to give meaning to her feelings and to express what she is going through. With a little help from her Mum, Charlotte wrote moving massage story as a way of supporting other siblings who, like her, might be struggling to live with ADHD.
My Sister had ADHD by Charlotte Brown aged 11
I love my little sister (The Calm)
But sometimes I find it hard. (The Squeeze)
She gets lots of attention (The Drum)
And she's really loud.
I feel like being naughty (The Walk)
So that I can be just like her.
But no one understands.
So instead I feel sad and angry (The Bounce)
It's scary when I think too much.
My tummy feels mixed up inside (The Circle)
Cause I'm worried a little bit too.
Yes it's scary when I think too much (The Bounce)
About what she might do next.
I feel a little alone inside (The Sprinkle)
I wish this would go away. (The Fan)
My sister has ADHD (The Calm)
I don't understand but I hate it (The Claw)
She's always shouting and angry.
She never stays still in the day (The Wave)
I wish ADHD would go away.
But mummy makes me feel safe (The Calm)
She's there holding my hand.
She protects and helps me (The Circle)
Make sense of this sister of mine.
I have a little sister (The Calm)
This little sister of mine (The Walk)
Cause even with ADHD
She's my sister, my heart, just mine. (The Circle)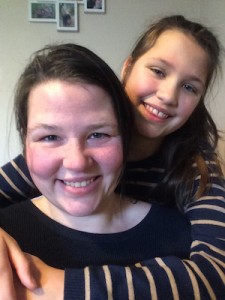 Benefits of Story Massage for ADHD – A Mother's Perspective
Leanne is trained in the Story Massage Programme and has found it such a helpful positive touch activity within her own family that she now runs sessions for parents wishing to introduce the benefits  to their own children. She can be contacted here: Marsham Holistic Therapy. Leanne says the benefits of the Story Massage Programme for her family include, in her words:
a wonderful reward for completing chores at home or counting the days to an exciting event. Now that we have integrated the Story Massage Programme into our routine the reward can be either a massage just for them or to be able to make up their own story. My children love it.
a simple and quick way of giving individual attention to a child. It makes them feel special.
calms down potentially explosive arguments before they start: this is one of my most difficult times. This is where the Story Massage Programme has become a huge help. If any of the girls are feeling tense, upset or tired massage is a great way to diffuse the situation calmly and peacefully. It is one of the things that really works.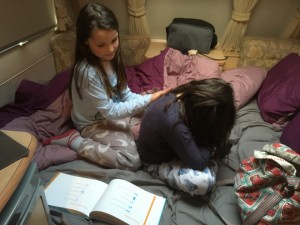 ---
More about the Story Massage Programme
The Story Massage Programme combines the benefits of positive, respectful touch with the creativity and engagement of storytelling making it suitable for all ages and abilities. Ten simple massage strokes form the basis of the programme. These strokes have a simple name, such as The Circle or The Sprinkle, and an easy to recognise symbol. No clothing is removed and no oil is used. Stories can be taken from our Story Massage book, adapted from favourite stories or songs. Or you can work together to create your own stories.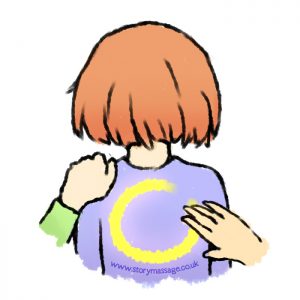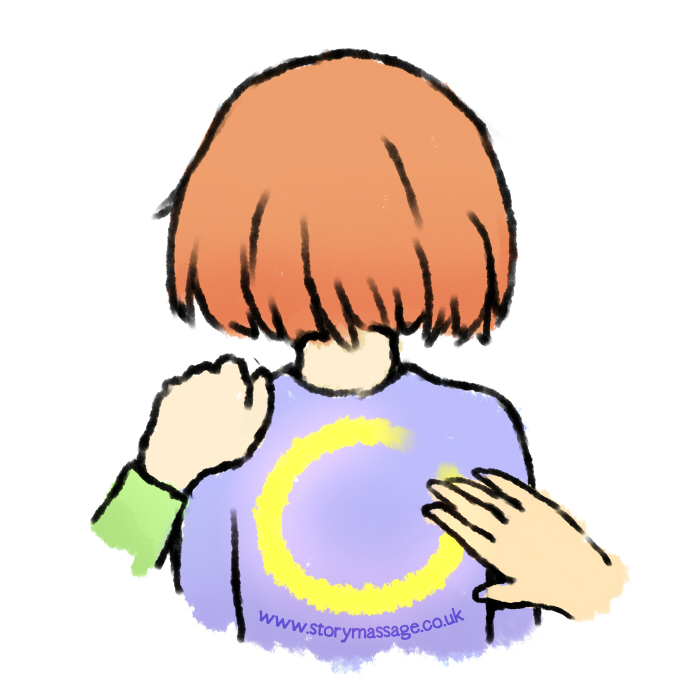 Would you like to train in the Story Massage Programme?
If you would like to use the programme at home or work then you will love our flexible online course. All the information is here: Online Training Course.
You will learn how to share the ten Story Massage strokes, adapt familiar stories and even create some sensory stories of your own. Ideal for well-being coaches, therapists, teachers, SEN staff, support staff, Early Years practitioners, those working with people with additional needs, everyone with an interest in sharing positive touch activities with adults or children – or even pets!