Making the transition to a new year group can need very careful preparation especially for children on the autistic spectrum. Karen Horner, a Specialist Autistic Practitioner in a Nurture Unit says that Story Massage is now a valuable part of the school's transition plan. Karen, who is a Story Massage Best Practice Winner, shares her ideas for using Story Massage as part of transition planning for children with autism.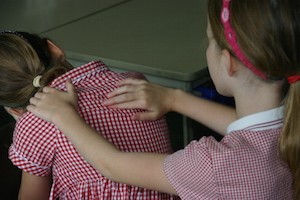 ---
Preparing for Change
Karen, who is fully trained in Story Massage, has written a massage story for a group of children from year 2, 3 and 4, most of whom have autism. Karen has kindly agreed to share her story to help others who are supporting children through transition from one year to another.
"We do the massage in the nurture room at our school," says Karen, "It is quiet and we have lights and music whilst we are doing it. The children really enjoy Story Massage and, so far, the transition has gone well. The combination of words and positive touch is a gentle and  effective way of sharing a social story to help prepare children for any kind of change, such as transition."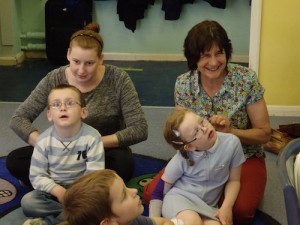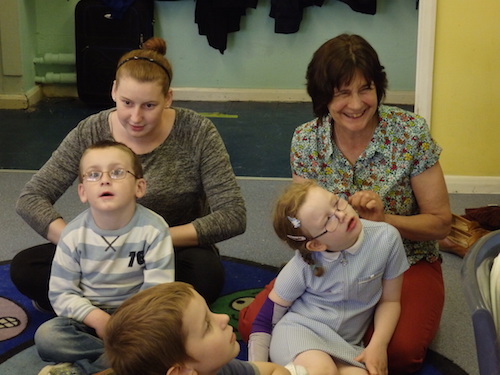 Moving to a New Year Group
We have nearly finished year 4. (The Calm)
All our friends are happy. (The Squeeze)
We have had lots of fun with our teacher. (The Circle)
We have played with our friends. (The Bounce)
We have learned lots of interesting things. (The Sideways Wave)
We have been on school trips. (The Walk)
And we have done exciting things in class.   (The Sprinkle)
Now it's time to move to a new class. (The Walk)
We will have a new teacher. (The Fan)
We will have a new classroom. (The Fan)
We will learn lots of new things. (The Sideways Wave)
Our teacher will help us. (The Squeeze)
We will play with our friends. (The Bounce)
We will enjoy our new class. (The Calm)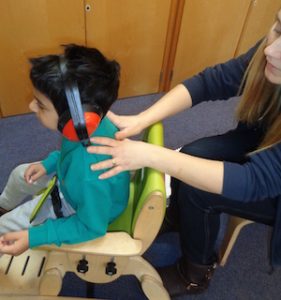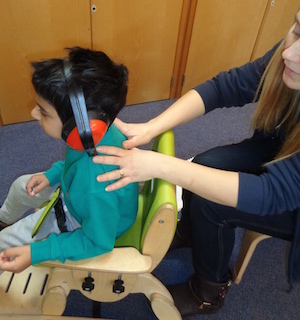 ---
More about Story Massage
Ten simple massage strokes form the basis of Story Massage. These strokes have a descriptive such as The Wave or The Bounce and an easy to recognise symbol making it accessible for all ages and abilities. Our book, which contains instructions with illustrations for the strokes and over 25 massage stories, is available from the resources page of our website. Story Massage Book
If, like Karen (pictured below), you would like to introduce Story Massage in your home or work, then we hold training days around the country for individuals and groups. On these days we teach these Story Massage strokes and then work with you to adapt familiar stories and even create some massage stories of your own. This will help build your confidence with using Story Massage in the way that most suits you – at work or at home. During the training there will be plenty of opportunity to ask questions and share ideas with others. Story Massage Training.