Children with complex health issues often have very negative experiences of touch, explains Barbara Moore, a Massage and Story Massage Instructor who believes passionately in sharing the pleasure and benefits of positive, nurturing touch. Barbara, pictured below, right, has recently won our Story Massage Best Practice Award for her work with children with sensory impairments and life-limiting conditions.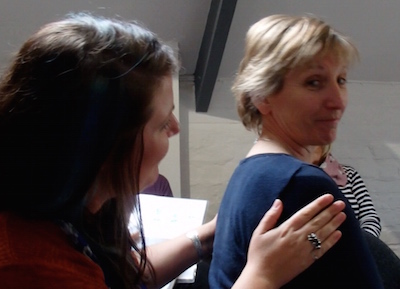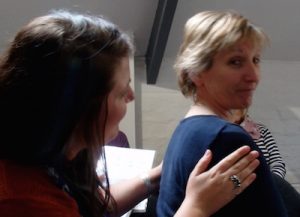 ---
Sensory Stories about Hobbies
"Story Massage is a very powerful way of promoting the benefits of nurturing touch," says Barbara, a former Children and Family support worker, "An example is the Pony Club massage story that I wrote for a child with a life-limiting condition and sensory impairment. It was developed to help her remember the good days she spent at her favorite pastime – Pony Club. The idea can be adapted for other hobbies."
Pony Club Massage Story
Do you remember when we went to pony club? (The Circle)
We had a really good time. (The Half-Circle)
We went in the car. (The Bounce)
We walked to see the ponies. (The Walk)
We fed the animals. (The Squeeze)
Do you remember the rabbit and guinea pigs? (The Squeeze)
We met your friends (The Half-Circle) Add names.
We sat under the tree in the sunshine. (The Half-Circle)
We went for a pony ride. (The Fan)
Eventually we went home. (The Circle)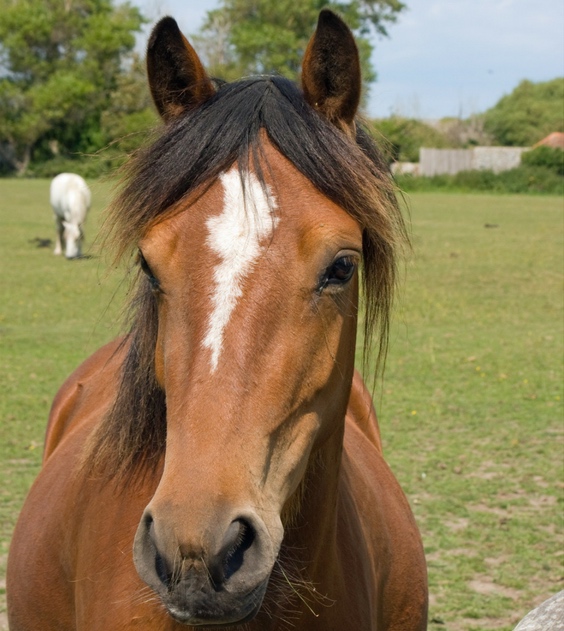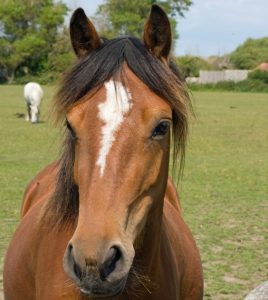 ---
Benefits of Nurturing Touch for Children
"Touch is the first sense to develop and the last to leave us," says Barbara, "By developing massage stories such as Pony Club  whilst the child remains well it continues to be a source of pleasure and enjoyment for both the giver and receiver until the end of life."
Barbara shares Story Massage as a way of encouraging siblings to enjoy happy times together. "Nurturing touch can release 'happy' hormones," she says, "This can make everyone feel better in themselves and also help build confidence and resilience to cope during very stressful times. Story Massage is such a flexible programme of ten simple strokes that everyone can benefit. I love sharing it with families and carers so they can enjoy time together. They always comment on how it is so easy to access for their children and themselves – and how much fun and pleasure it can bring."
---
Story Massage for a Children's Hospice
During our Story Massage training days, we invite everyone to work together to adapt or create a massage story. As you can see from the video below, Barbara had a creative time working alongside Rosemary Barrett to write a massage story to welcome children and families into the new environment of a children's hospice.
---
More about the Story Massage Programme
The Story Massage Programme combines the fun and reassurance of story with the benefits of positive, respectful touch. It is enjoyed by all ages and abilities. Ten simple massage strokes form the basis of the programme. These strokes have a name, such as The Circle or The Sprinkle, and an easy to recognise symbol (as shown in Barbara's massage story) making it accessible for all.
It is a fully inclusive activity, no clothing is removed and no oil is used. The online training is ideal for therapists, teachers, SEN staff, support staff, Early Years practitioners, those working with people with additional needs, Baby Massage Instructors, Relax Kids Coaches… everyone with an interest in sharing sensory stories and positive touch activities with children and adults. All the information is here: Story Massage Online Training.