Just look at this beautiful photo of Poppy Munnery, aged 8, massaging her sister, Maisy, who has Quadriplegic Cerebral Palsy. We are so impressed and inspired by all the wonderful stories that Poppy has written for Maisy that we have presented her with the very first Junior Best Practice Award.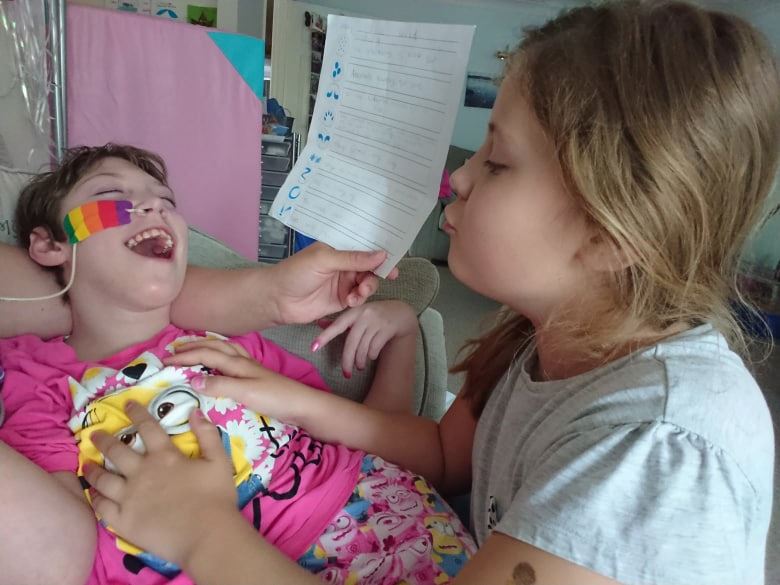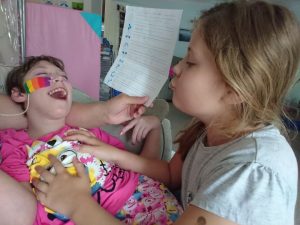 ---
Congratulations Poppy!
Poppy's Mum, Sophie, trained in the Story Massage Programme in 2017 with the intention of sharing Story Massage with Maisy. She had no idea it would have such a positive impact on Poppy too!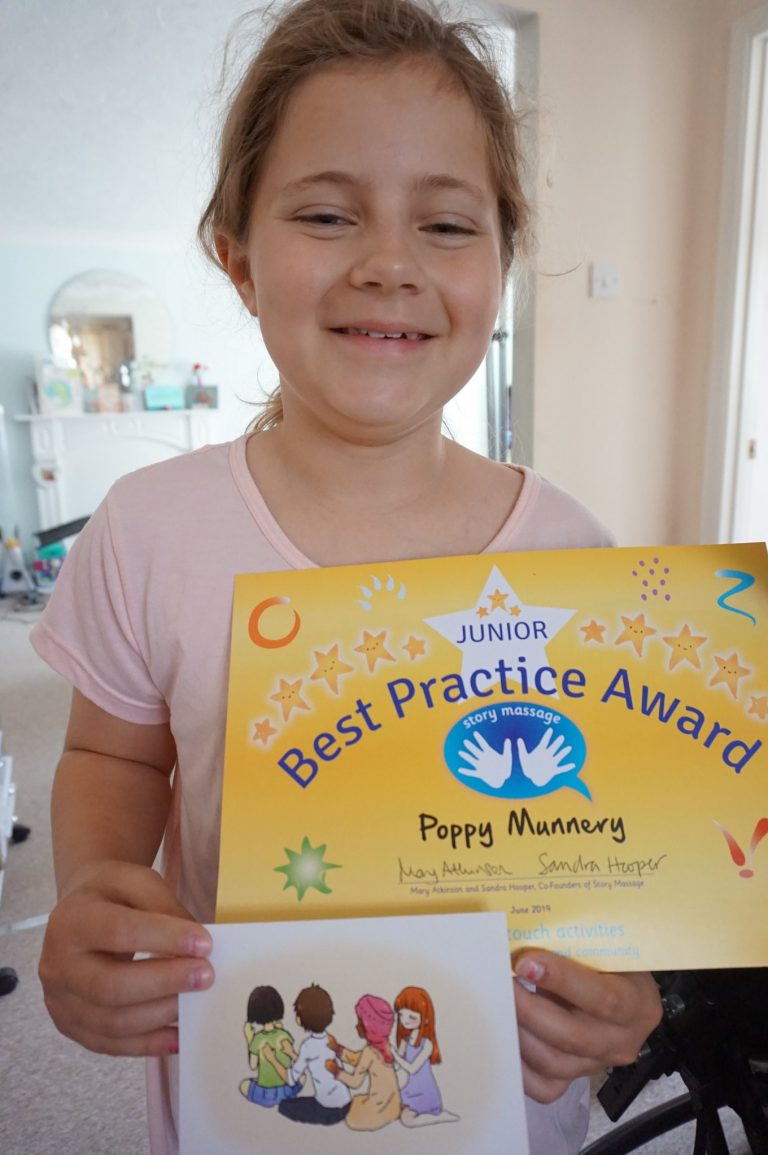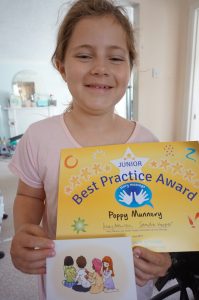 ---
Poppy's imagination goes wild!
"It's amazing how Story Massage has inspired Poppy to write her own poems and stories," says Sophie, "I feel so proud of her. It has helped her to express herself and really ignited her imagination with stores such as 'The Wild'. It has been such a wonderful resource for her in so many ways. She even uses it when playing with her dolls and pets. And her friends and cousins join in too!"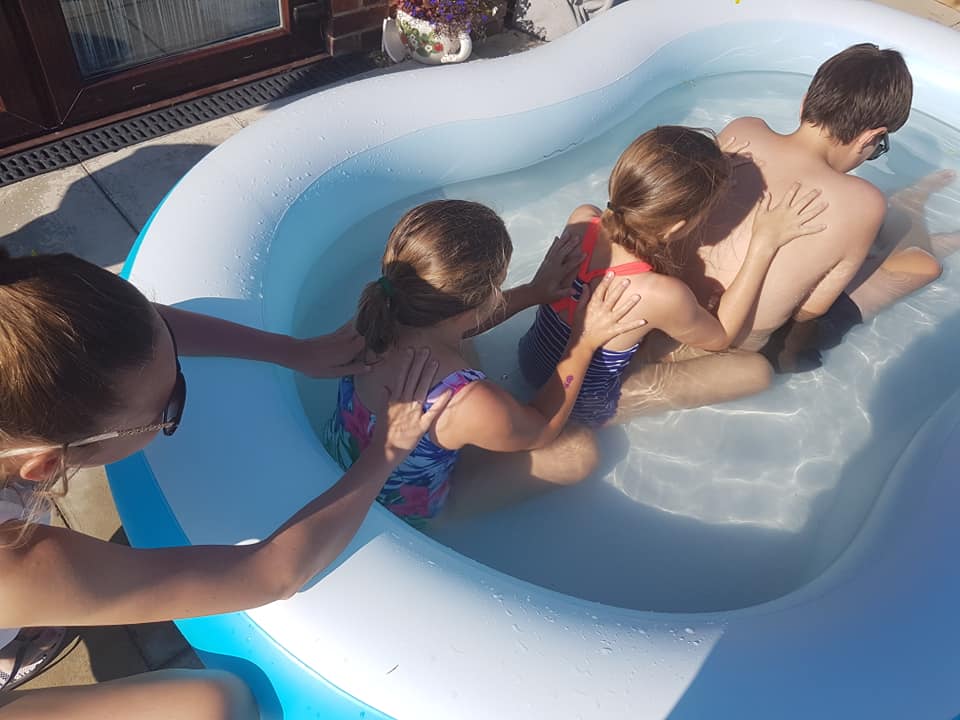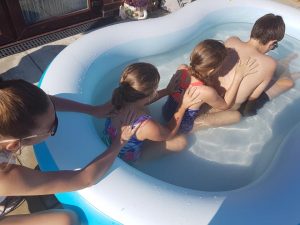 ---
Enhancing the bond between siblings
But, for Sophie, it has been especially important in enhancing the bond between Poppy and Maisy. "They have always been close, but interacting through Story Massage has given them a way to have fun together. You can see how much Maisy enjoys her Story Massage sessions – her whole face lights up."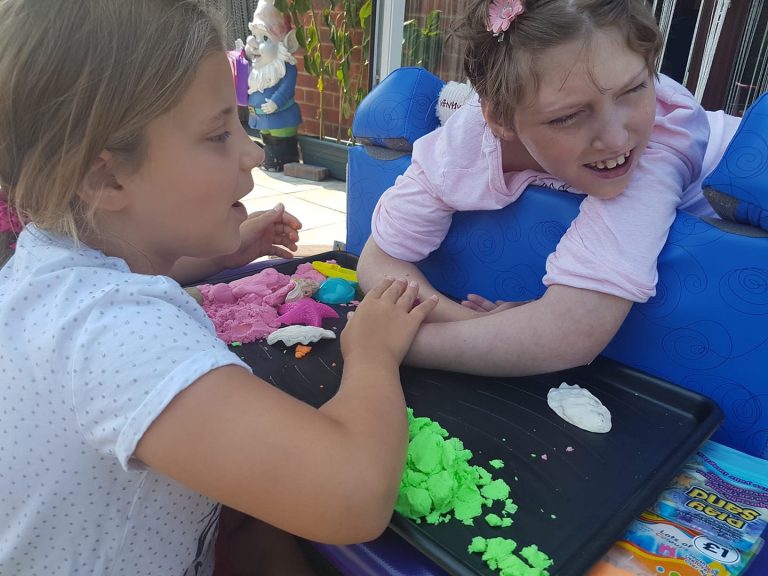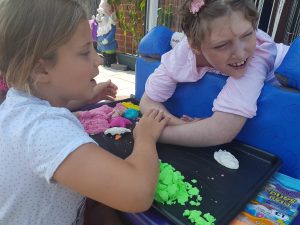 ---
Story Massage as the best medicine
Recently during a long period of serious illness, Maisy was in hospital for nearly 6 months. Poppy and Maisy found it hard to be separated from each other, and Sophie says, "When they had the opportunities to be together again you could clearly see that having her sister near was the best medicine."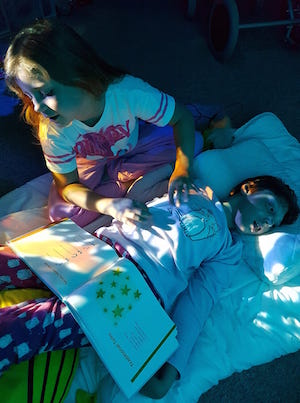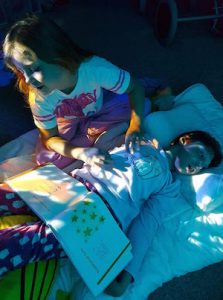 Whilst Maisy was in hospital, Poppy created her own story massages on many different subjects especially for Maisy to help her get better. "It really was such a wonderful thing to see," says Sophie, "The magical connection between them is a beautiful example of the power of positive touch."
---
More about the Story Massage Programme
The Story Massage Programme combines positive touch with the fun and creativity of storytelling. Ten simple massage strokes form the basis of the programme. These ten strokes each have a name, such as The Circle or The Sprinkle, and an easy to recognise symbol making it accessible for all. It is a fully inclusive activity. No clothing is removed and no oil is used.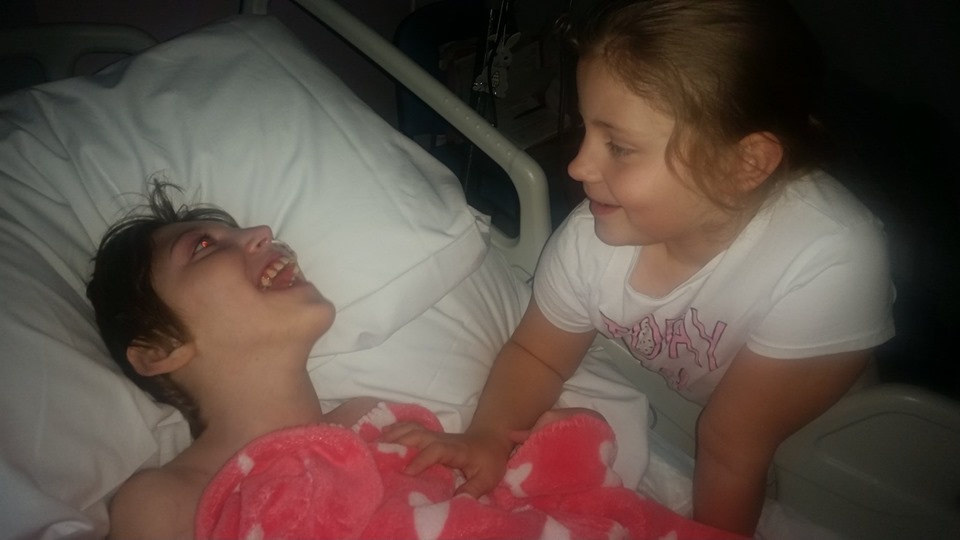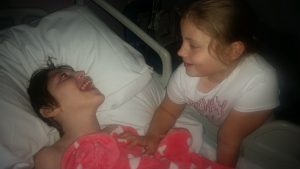 ---
What are the benefits?
You can read more about Sophie's story and the benefits of the Story Massage Programme for children with PMLD and their families here: Story Massage for Children with PMLD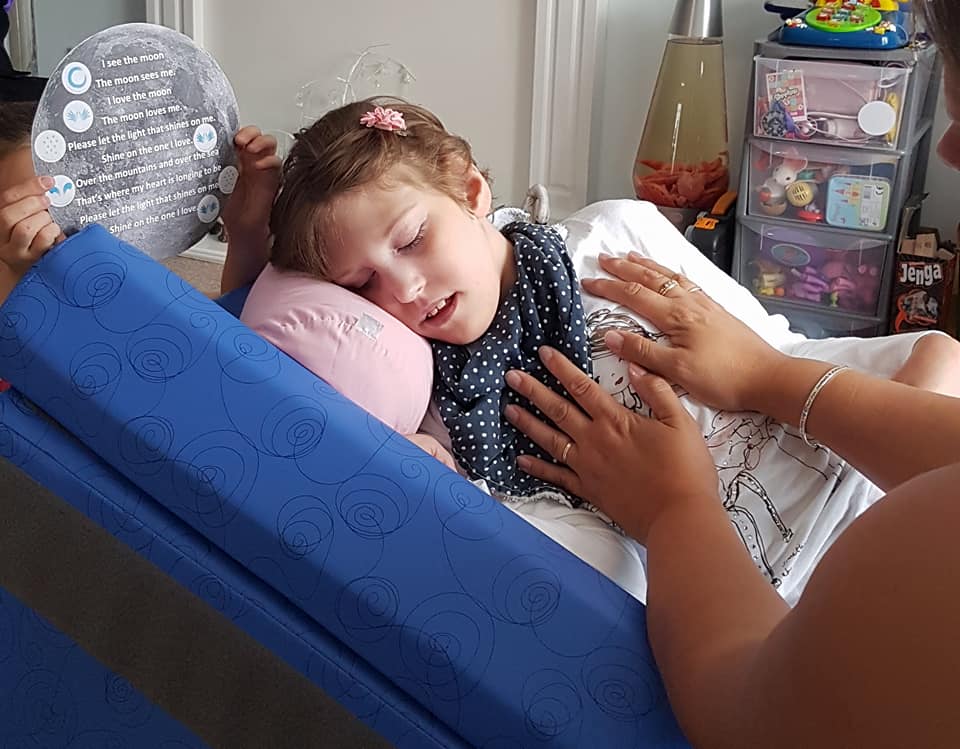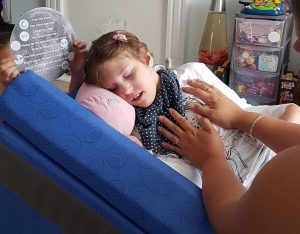 ---
Would you like to train in the Story Massage Programme?
Are you inspired by Poppy's creative use of Story Massage with her sister with PMLD? Could the Story Massage Programme bring benefits for your family or your workplace? Do check out our Online Training Course.
We teach you how to share the ten Story Massage strokes and work with you to adapt familiar stories and even create some sensory stories of your own. Ideal for teachers, parents, well-being coaches, therapists, SEND staff, support staff, Early Years practitioners, those working with people with additional needs, everyone with an interest in sharing positive touch activities with adults or children.