One of the joys of Story Massage is the way that it can be adapted and enjoyed by children of varying ages and abilities. This makes Story Massage a very popular and beneficial addition to activities at a Special School. Many schools are now sharing Story Massage with parents to create a home/school partnership with positive touch activities. 
---
Sharing Story Massage with Parents at Westfield Special School
Story Massage is now part of the regular 'Read with Me' mornings at Westfield Special School and has received a lot of positive feedback from parents and children.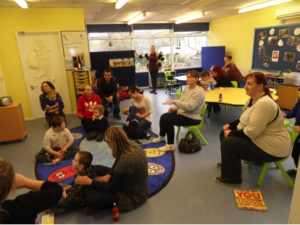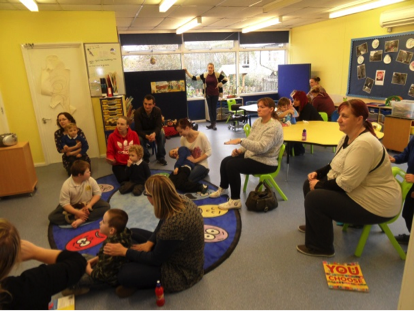 Nicky Morris, a teacher at the school who attended our Story Massage training day, has sent us these photos to share. Below are two sisters enjoying a massage story with their mum and a teaching assistant.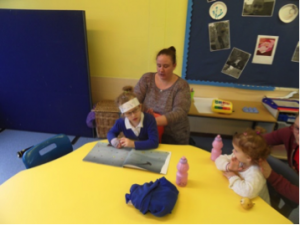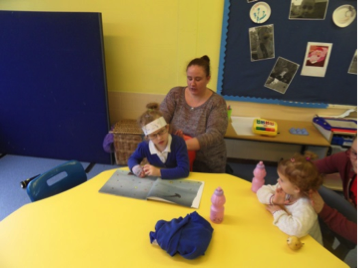 And two mums are practising Story Massage, one with a child and one without!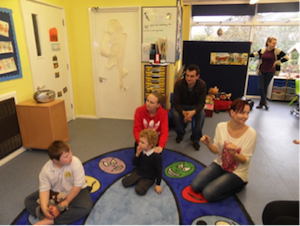 This young pupil (below) is having fun massaging his mum. It is helping with co-ordination and communication, as well as being a positive and creative activity.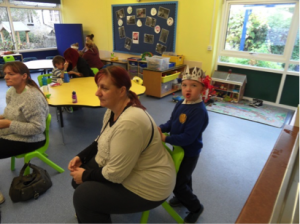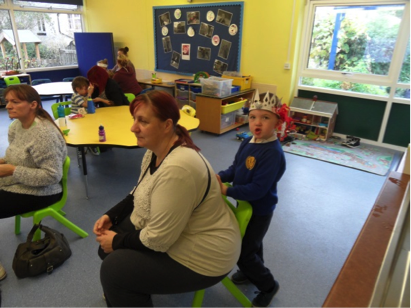 ---
Home/School Partnership at Ysgol Y Deri Special School
Parents are invited to learn Story Massage at regular sessions run by Lisa Lawrence, sensory learning co-ordinator at Ysgol Y Deri Special School. "They love it," says Lisa, who was one of the first winners of our Story Massage Best Practice Award, "It helps to establish a partnership between home and school. The pupils can enjoy a Story Massage session at school and then it can be shared in the family home after school."
"Story massage is a simple and fun activity for a parent and child to share with no financial outlay and no resources required. It can help calm or stimulate a child depending upon how it is used and really seems to help create a family atmosphere. It's rare to find an activity that engages students of all ages and abilities."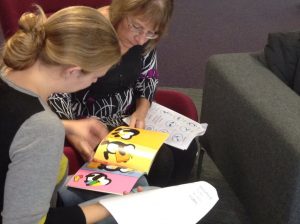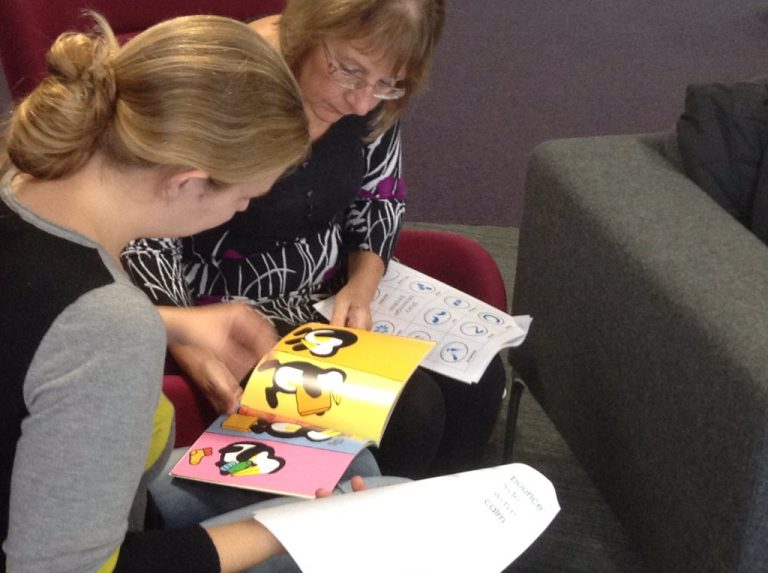 ---
Using Stickers with Story Books
A good tip from Lisa is to provide some short story books which can be adapted for Story Massage. Many can be bought very cheaply at budget shops. Parents can then work in pairs to decide on the Story Massage strokes and add the stickers. Lisa says she now has a pile of book that she can pick up at any time to use for Story Massage.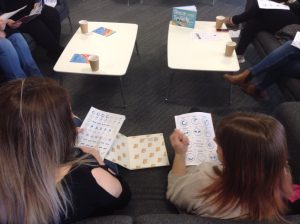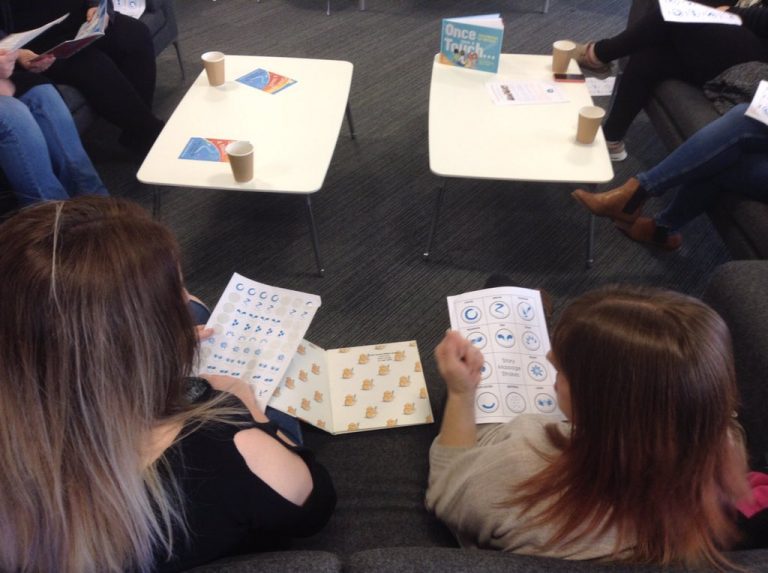 An added bonus of Story Massage sessions is that it breaks the ice and gets the parents chatting. "At a recent session, two parents who have never met are going out for coffee so I'm really pleased," says Lisa, "Even the secretary whose office is off the area we were working in came up to me today and say how much she enjoyed listening."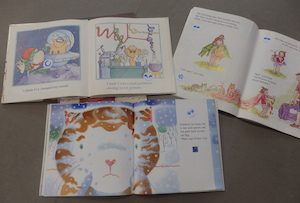 ---
Would your Special School benefit from Story Massage?
We offer regular accredited training days and also in-house training days around the country. It is always beneficial for several members of staff from a school or organisation to learn together so they can share ideas and work together to implement Story Massage sessions. To find out more about training options then please visit our website page: Story Massage Training. We are very happy to work with you to tailor your training to suit your specific needs.