We love getting feedback from children about how they are using the Story Massage Programme. And, occasionally, we will present a Junior Best Practice Award for those children who deserve extra special recognition. The second winner of this prestigious award is Erin Goble, aged 6.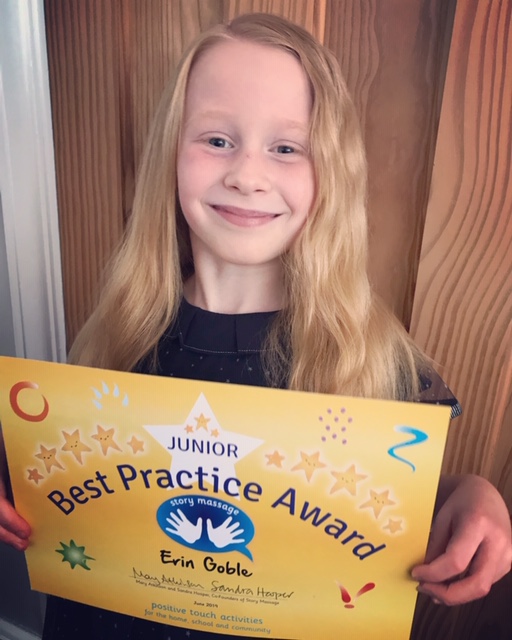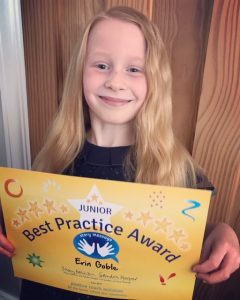 ---
Story Massage at a Children's Yoga Workshop
Erin was first introduced to the Story Massage Programme at a creative children's yoga workshop run by a trained Story Massage Instructor, Clare Gendy.  Erin loved the idea of matching strokes to words and found it very calming. Since then, there has been no stopping her!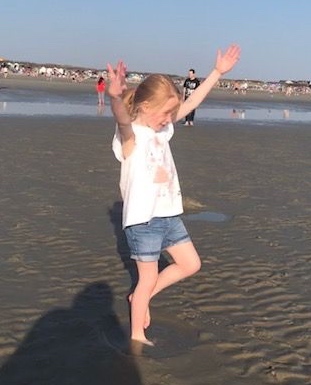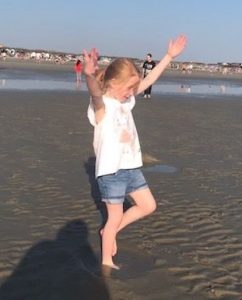 ---
Story Massage Book
Erin's mother, Claire, bought the Story Massage Book and Erin soon learnt the ten basic strokes and began creating her own massage stories. She even submitted one for homework which was highly praised by her teacher: Erin's Creative Homework.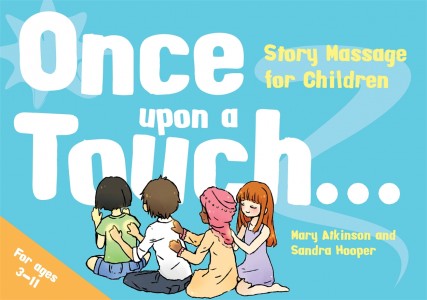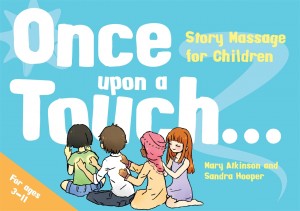 ---
Using Story Massage for learning
Claire has been surprised and delighted by the way that Erin uses the Story Massage Programme at home and at school. "Erin asks for Story Massage every evening before bed as it helps her to sleep," she says, "And she uses it to remember maths, spellings and facts by coming up with little sayings and attaching a massage to it. Her teacher loves the way that it is encouraging her to write and think of her own ideas. It really does work! We think it is a brilliant concept for children."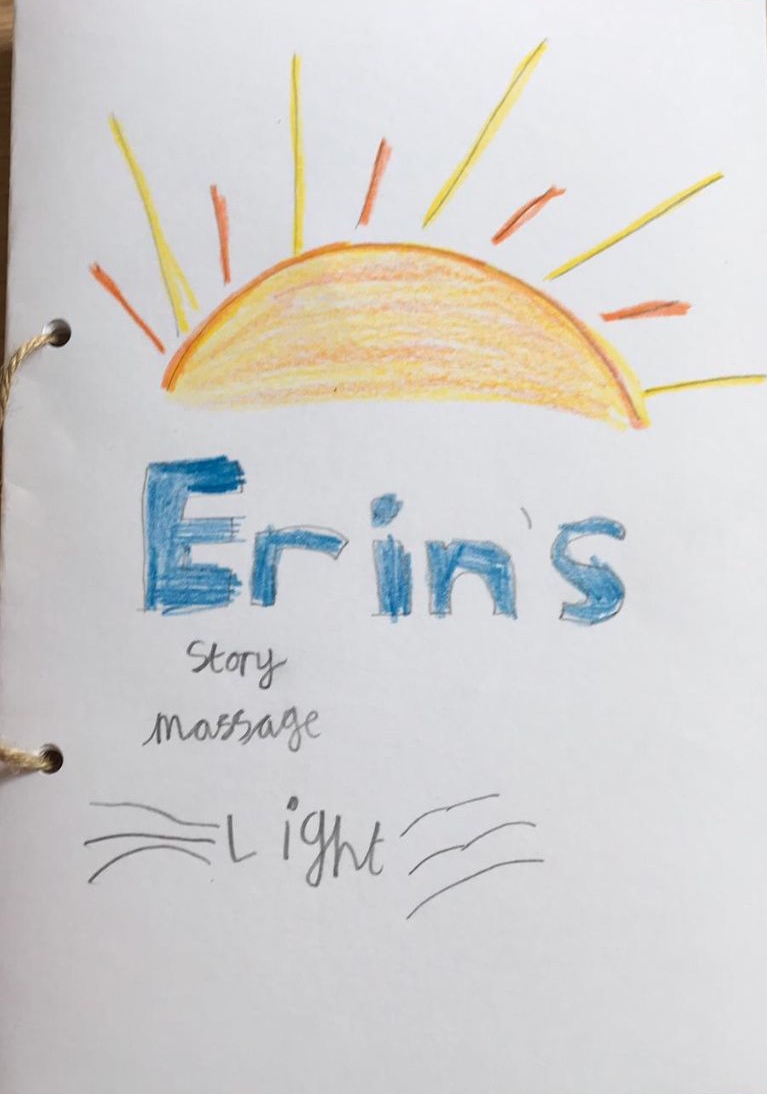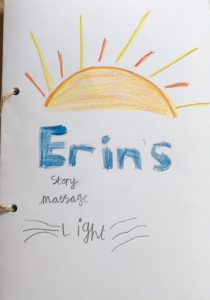 ---
Writing massage stories for friends and family
But it is Erin's generous and caring nature that really impressed us. At only 6 years old, she is already reading the book to her friends and writing individual massage stories for them when they ask her.  Recently, Erin wrote this lovely massage story called Tick, Tock Tayla for her cousin to help her feel calm at bedtime after a busy day at school. Thank you for being such a brilliant Story Massage Ambassador, Erin – and congratulations on your special Story Massage Award!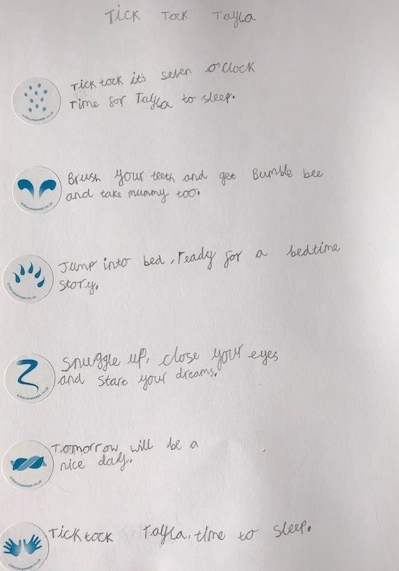 ---
More about the Story Massage Programme
The Story Massage Programme combines positive touch with the fun and creativity of storytelling. Ten simple massage strokes form the basis of the programme. These ten strokes each have a name, such as The Circle or The Sprinkle, and an easy to recognise symbol making it accessible for all. It is a fully inclusive activity. No clothing is removed and no oil is used.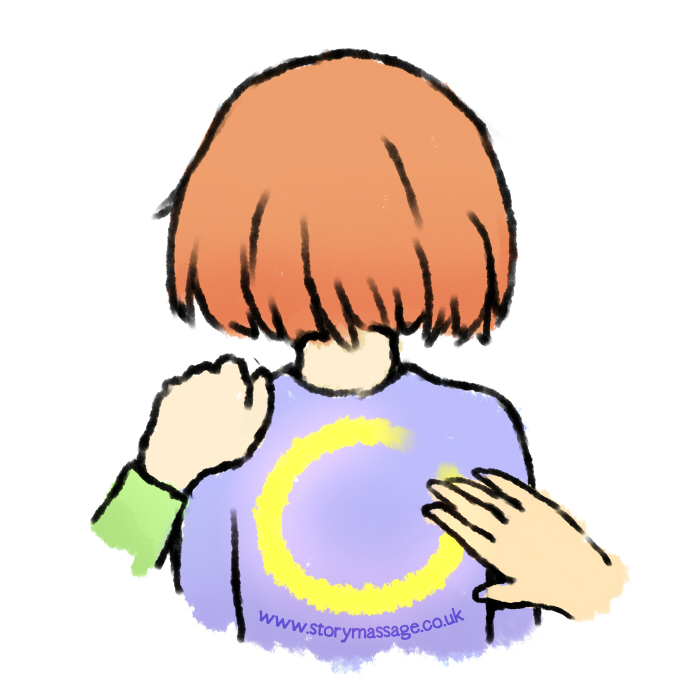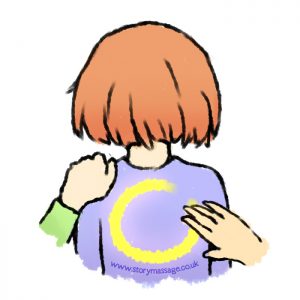 ---
 Would you like to train in the Story Massage Programme?
Are you inspired by Erin's Story Massage Award? Could the Story Massage Programme bring benefits for your family or your workplace? We have a fun and flexible online training course to teach you how to share the ten Story Massage strokes and adapt familiar stories, and maybe even create some sensory stories of your own.
The online course is ideal for teachers, parents, well-being coaches, therapists, SEN staff, support staff, Early Years practitioners, those working with people with additional needs, everyone with an interest in sharing positive touch activities with adults or children. All the information is here: Story Massage Online Training