Today the Spotlight is on Penelope Morrison, MAR, a complementary therapist at Deepen Holistic who attended one of our first Story Massage training sessions. She tells us how she loves using Story Massage in her work.


---
When did you learn Story Massage?
I first heard about Story Massage when I was training in Functional Reflex Therapy with Lorraine Senior.  Touch is so vital to all of us, and when Story Massage was mentioned by another trainee on the course I immediately could see its application in areas of my work.   I then found out that Mary Atkinson and Sandra Hooper were running an accredited training course the next month and had a fun day learning with them in Brighton.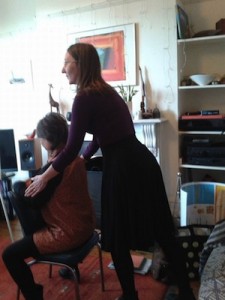 ---
Where do you currently use Story Massage?
I am a part time complementary therapist, so currently looking for ways to introduce this to my work.  I have been busy spreading the Story Massage word with my clients and colleagues and was asked by Hannalize, an aromatherapist friend of mine, to run a Story Massage session at her local library.
I only had 30 minutes to explain Story Massage and for everyone to have a go.  We began by showing some of the various Story Massage strokes developed by Mary and Sandra. Then we demonstrated two massage stories from their Story Massage book. We started with Grandad Grows Potatoes which everyone picked up so quickly and so well, we then advanced to Little Red Riding Hood.  Upminster Library fortunately does not have a "silence" policy as the laughter and enthusiasm was contagious.  We had no idea it could be such fun. Everyone asked for the session to be longer.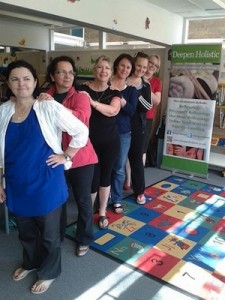 It was such a success that I am now hoping to run some parent and children workshops during the school summer holidays.
---
What tips would you like to share with others who are planning to use story massage at home or part of their work?
Be prepared to give a demonstration to show how easy it is to do and to explain what Story Massage is all about.  And have fun!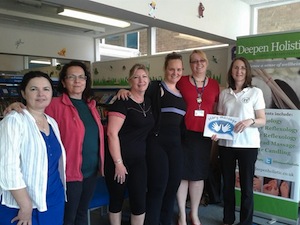 ---
What is your favourite Story Massage?
I love all the Story Massages in the book Story Massage for Children, especially as they vary in length.  I have also really enjoyed making them up on the spot with parents and children, usually after the children have been waiting patiently for mum to finish a reflexology session with me.  I am currently working on a story for pregnant mums explaining to their toddlers that mummy is having another baby.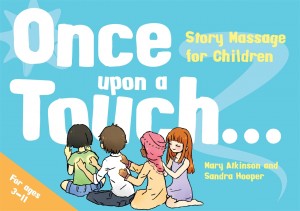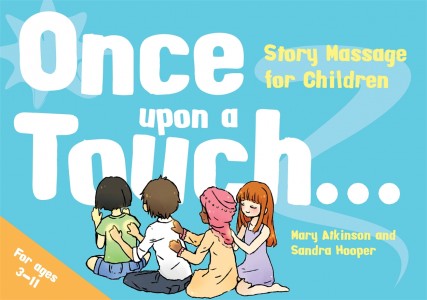 ---
More about Story Massage
Story Massage combines the benefits of positive touch with the creativity of words – whether as story, rhyme or song.  Ten simple massage strokes form the basis of the Story Massage programme. These strokes have a descriptive name, such as The Circle or The Sprinkle, and an easy to recognise symbol making it fully accessible for all ages and abilities.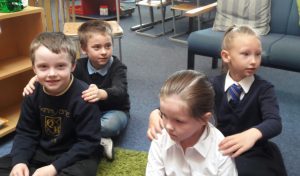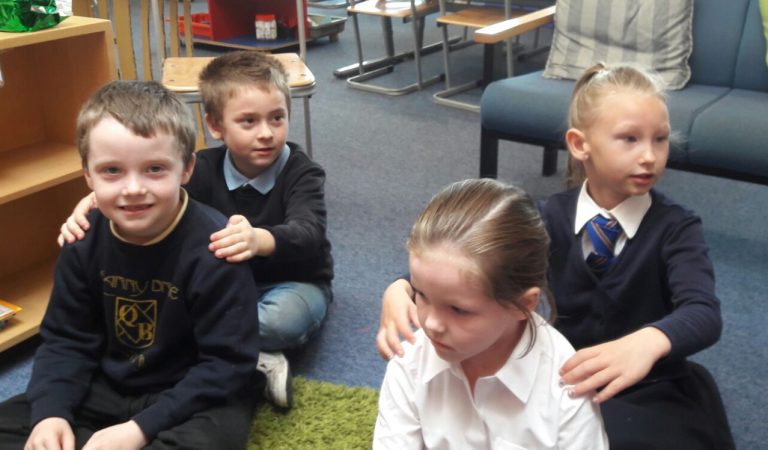 Story Massage Online Training
If you would like to use the programme at home or work then you will love our flexible online course. All the information is here: Online Training Course.
You will learn how to share the ten Story Massage strokes, adapt familiar stories and even create some sensory stories of your own. Ideal for well-being coaches, therapists, teachers, SEN staff, support staff, Early Years practitioners, those working with people with additional needs, everyone with an interest in sharing positive touch activities with adults or children.