The amazing work of latest Story Massage Best Practice Winners shows the wonderful adaptability of this popular positive touch activity. It can be enjoyed by all ages – from babies to the elderly – and by all abilities. Many congratulations to our fantastic winners who have all worked with such passion and commitment to share the many benefits of Story Massage with others.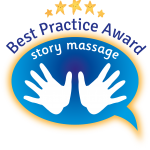 ---
Introducing our Best Practice Winners
Here is a taster of some of the ways that our Best Practice Winners are using Story Massage in the home, school and community.
Aly Townley
Aly uses Story Massage-with foster children, as part of mindfulness lessons in mainstream schools and with her own mother with dementia.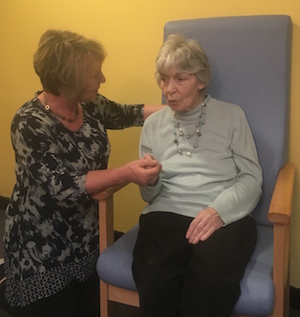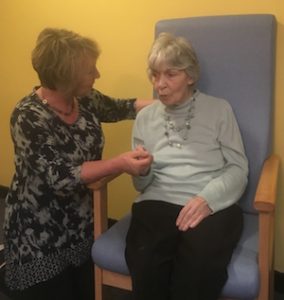 ---
Angela Scott
Angela has set up Health and Well-Being Hubs across North East Hastings and incorporates Story Massage in her sessions. She also works as a Relax Kids Coach in mainstream schools (including working with children with Additional Support Needs such as ADHD and Autism), and with her own children at home.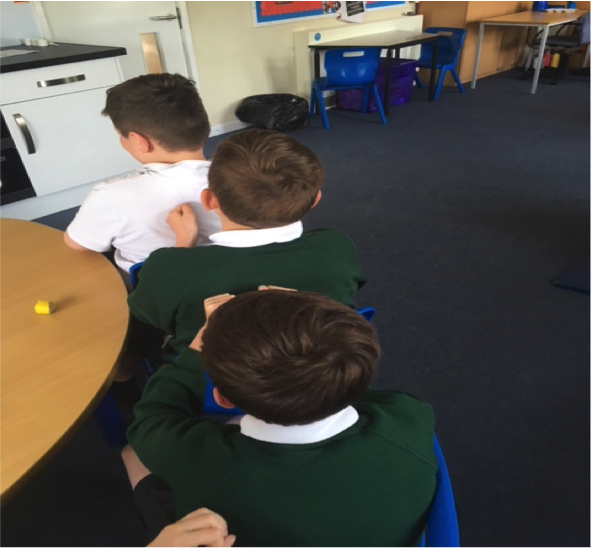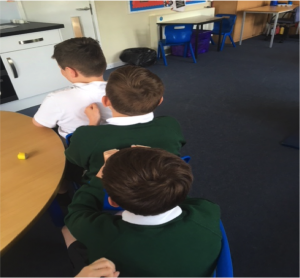 ---
Caroline Brown
Caroline is Complementary Therapy Lead at a children's hospice and works at a school for children with physical, profound or complex learning difficulties and disabilities. She loves using Story Massage with the children Caroline also works with adults with PMLD in a care home and finds that the residents respond very well to Story Massage.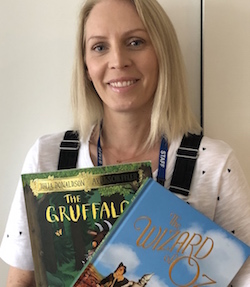 ---
Mandy Worsley
Mandy uses Story Massage as part of her Relax Kids sessions in mainstream schools, with groups of teenagers to help with anger issues and as part of weekly adult relaxation classes.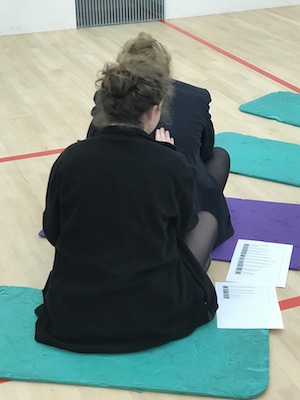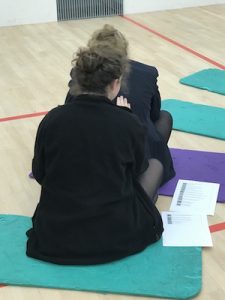 ---
 Jayne Burke
Jayne finds that Story Massage brings fun and connection at networking meetings, conferences and team bonding sessions.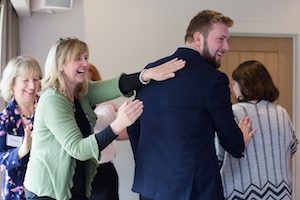 ---
Sally Hudson
Sally uses Story Massage within her work as a Massage in Schools Instructor in mainstream schools, as a follow-on to baby massage classes, and as a Young Person's Support Worker for 3-18 year olds who have Additional Support Needs.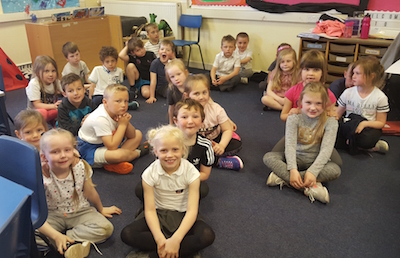 ---
Simone Jackson
Simone enjoys  Story Massage in her work as a massage therapist at a Special School, working with pupils (and staff) as group sessions and on a one-to-one basis.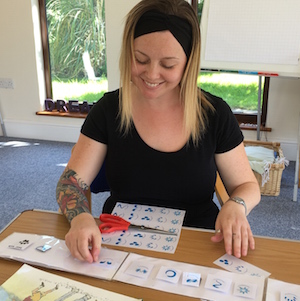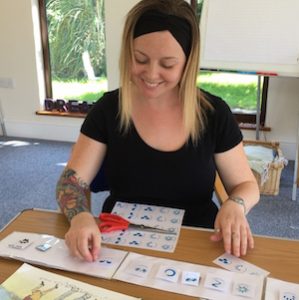 ---
Sophie Munnery
Story Massage has opened up a whole new world for Sophie who enjoys sessions with her daughter, Maisie, who is severely disabled, and also with her youngest daughter, Poppy. Sophie runs Sensory Storytime Session at her local library.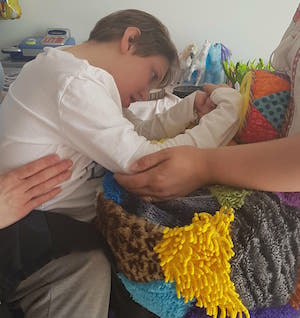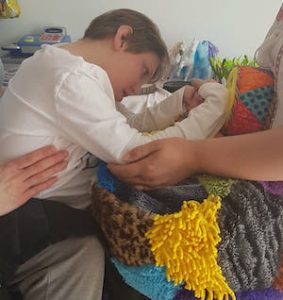 ---
Una Curran
Una is a mindfulness and well-being coach working in mainstream schools. She also uses Story Massage with children with autism and their parents in a regular Little Seeds group, and even with her daughter's Irish dance group to prepare for competitions.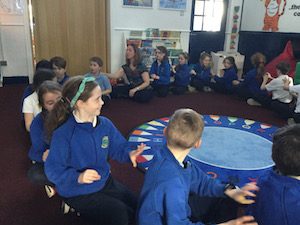 ---
Feedback from our Story Massage Best Practice Winners
Here are just a few of the comments from our Best Practice Winners:
"I work with groups of teenagers who present as angry and uncooperative at the first session. As soon as we start doing massage to favourite pop songs, they begin to engage. After six weeks, the change can be amazing and they enjoy giving and receiving positive touch." Mandy Worsley

"Many children find it hard to discuss angry emotions and Story Massage sessions on a theme offer a way of helping them to express their feelings without becoming anxious or hurting someone else." Una Curran

"Story Massage can offer comfort and relaxation for my foster children. One lad had been through terrible, sustained trauma. I wrote a bedtime massage story with the theme of safety and security and it was beautiful to see how his whole body and mind relaxed during his stay." Aly Townley

"My Story Massage, Movement and Song classes encourage parents to continue offering nurturing massage when the baby massage classes come to an end. Repetition of songs and stories combined with positive touch encourages anticipation, development of language skills and connection. " Sally Hudson
"Many of the children at school have challenging and tactile defensive behaviour. Story Massage helps build trust and improves communication.  My advice is to be flexible. Keep it short and sweet. Even a five minute story or song will be beneficial." Caroline Brown
" Story Massage is a wonderful way of helping to break down barriers at business events, workshops and team bonding days. I write simple massage stories relevant to the event and love hearing the laughter as everyone enjoys the sense of light relief and connection with each other." Jayne Burke

"I recently worked with a group of year 6 boys who were preparing for SATS and transition to secondary school. At first they were reluctant to try peer massage so I started with self-massage. They were soon writing their own massage stories to share with the others.  The class teacher and SENCO were so impressed with the impact of the sessions that a 6 week block was extended to 5 months!" Angela Scott

"Story Massage with my profoundly disabled daughter has opened up a whole new world for us and her. Being able to find something that gives us the ability to reassure Maisy in such a positive way, in good times and bad, is such a wonderful thing." Sophie Munnery

"I love the way that Story Massage offers a fun and gentle way of sharing positive touch to children with PMLD. So often touch is purely functional for these children and it is lovely to watch them having fun and really enjoying themselves." Simone Jackson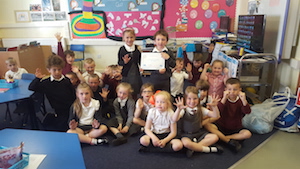 ---
Would you like to train in the Story Massage Programme?
Are you inspired by the work of our amazing Best Practice Winners? If you would like to share the programme at home or work then you will love our flexible online course. All the information is here: Online Training Course.
You will learn how to share the ten Story Massage strokes, adapt familiar stories and even create some sensory stories of your own. Ideal for well-being coaches, therapists, teachers, SEN staff, support staff, Early Years practitioners, those working with people with additional needs, everyone with an interest in sharing positive touch activities with adults or children.