There was a wonderful sense of community and mutual respect at our first Story Massage Conference on May 11th 2019. We all agreed that it was the perfect opportunity to meet others, learn new skills, reflect on Story Massage Programme practice and feel totally inspired and re-energised.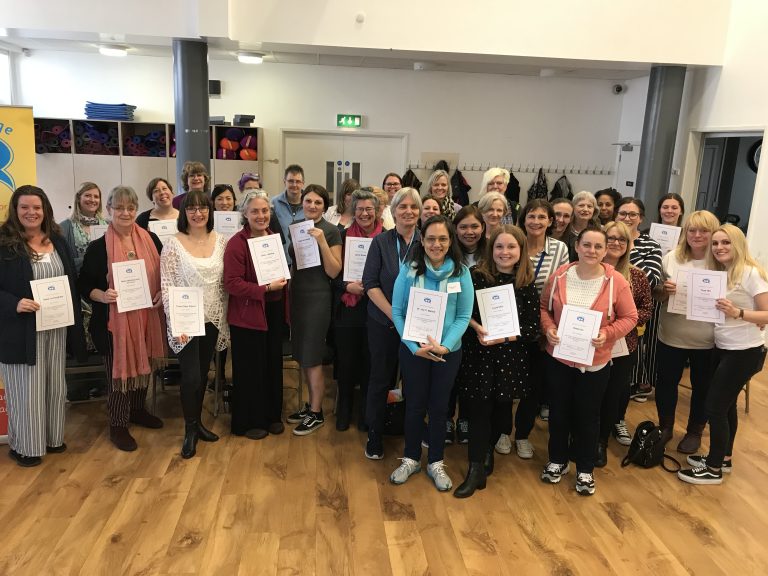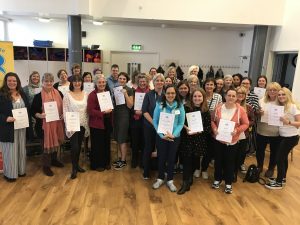 ---
The Story Massage Programme Experts
The guest speakers and workshop presenters were so generous in sharing their knowledge, skills and experience – and travelled a long way – to make the conference such a resounding success. Click on their names below to find out more about their amazing work.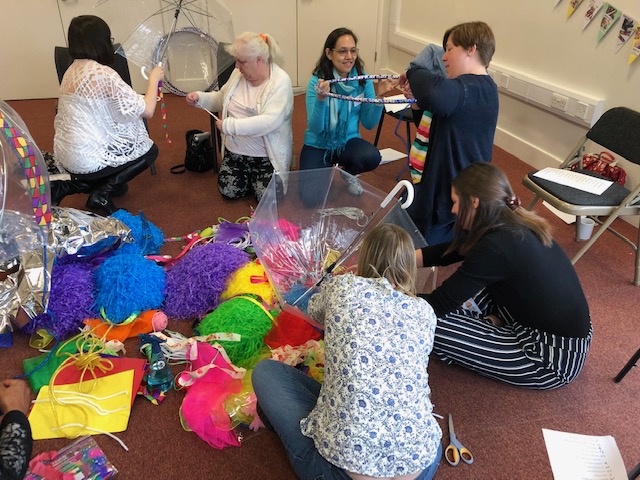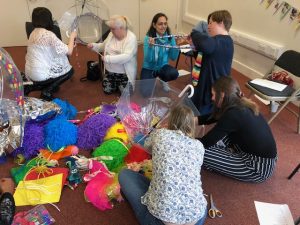 ---
Key Messages from the Conference
It would be impossible to distill the depth and breadth of the information and ideas into a short blog – so here are some of the key messages from the day.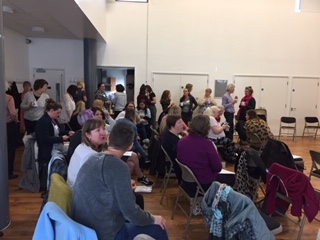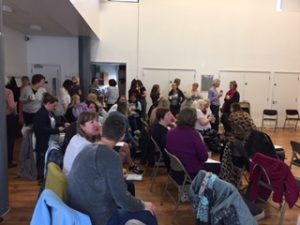 ---
Practice Self-Care
Lorraine asked the important question: "How often do you have a massage story?" Surely we need to gain the benefits for ourselves too?  Lorraine highlighted the importance of self-care and talked us through some beautiful mindful meditations based on self-compassion. She simplified the idea of meditation, making us realise that simply engaging with the out-breath can help us feel more calm and relaxed.
The theme of self-care was echoed by other speakers. We were reminded that when working in a challenging and stressful environment, it is essential to look after ourselves and stay centred and grounded. When we allow time to process and reflect, we can manage difficult emotions in a calmer and more helpful way for everyone concerned.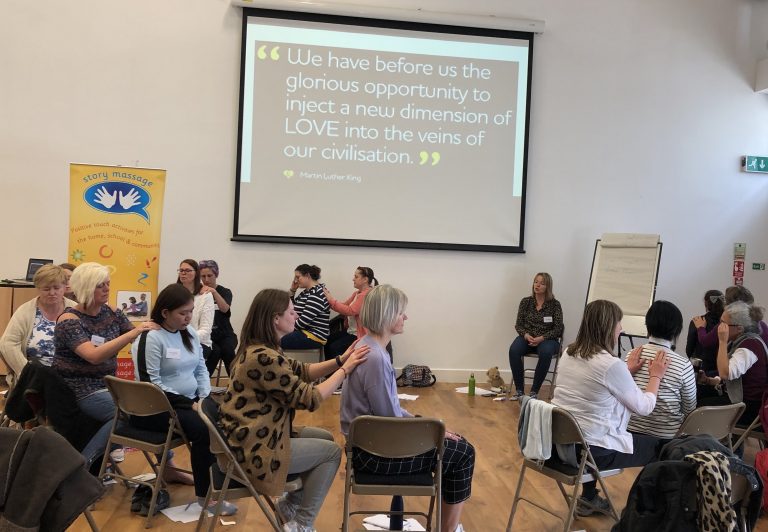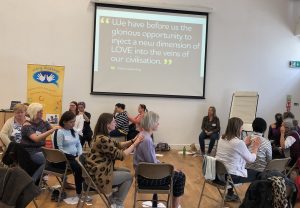 ---
Be ACE (Adverse Childhood Experiences) Aware
Both Lorraine and Vicky discussed the harmful effects of the 'fight or flight' mechanism on mind and body. Vicky looked at research (Adverse Childhood Experiences (ACEs) Study, Felliti et al, 1998) revealing that many of the children/adults that we work with will have experienced adversity and trauma. Vicky shared a 'Pyramid of Learning' diagram that shows the importance of calming the central nervous system before any learning can take place. With some emotional examples of children she has worked with, Vicky showed how when used with sensitivity to individual needs and experiences, the Story Massage Programme can make a real difference.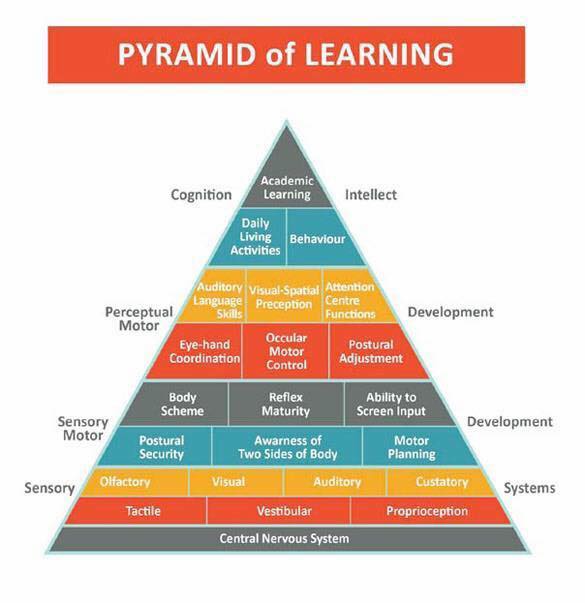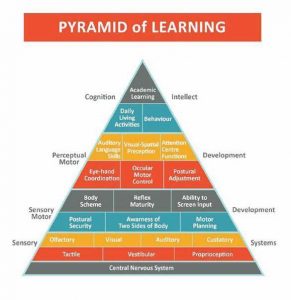 During the afternoon workshop, Hazel and Vicky looked at individual case studies of children with Adverse Childhood Experiences and continued the discussion of establishing safe touch. We looked at choice of story relevant to the individual child, use of body language, eye contact, choice of words and tone of voice. Above all, the message was to look after yourself and stay safe – remembering that your role as a Story Massage Practitioner is supportive within a whole team approach.
---
Enjoy Creativity
We were encouraged to release our inner child and enjoy being playful in Caroline and Lorraine's afternoon workshops. Caroline filled the room with colour as she invited everyone to decorate umbrellas and use streamers, bubbles, pompoms, and much more, to add sensory activities to massage stories. There was a great sense of fun as we worked together to transform inexpensive, everyday items into spectacular sensory props to accompany Oh, I do like to be beside the seaside and Somewhere over the rainbow.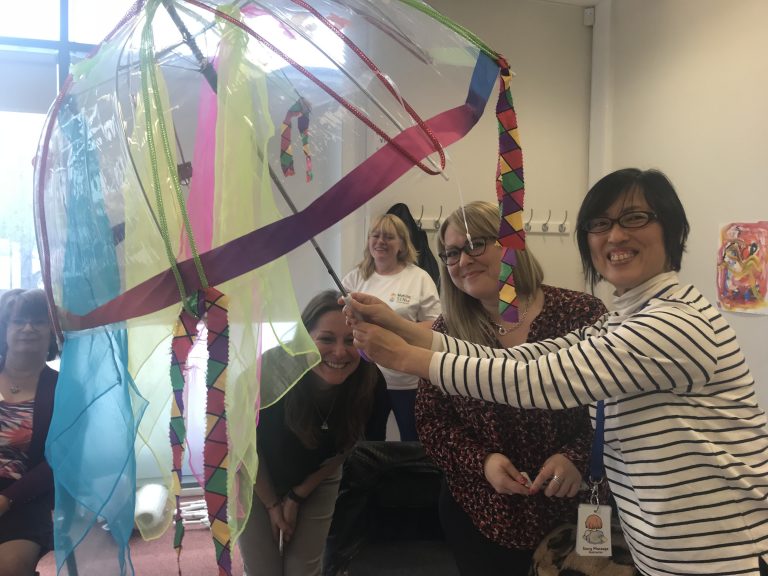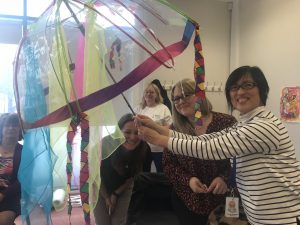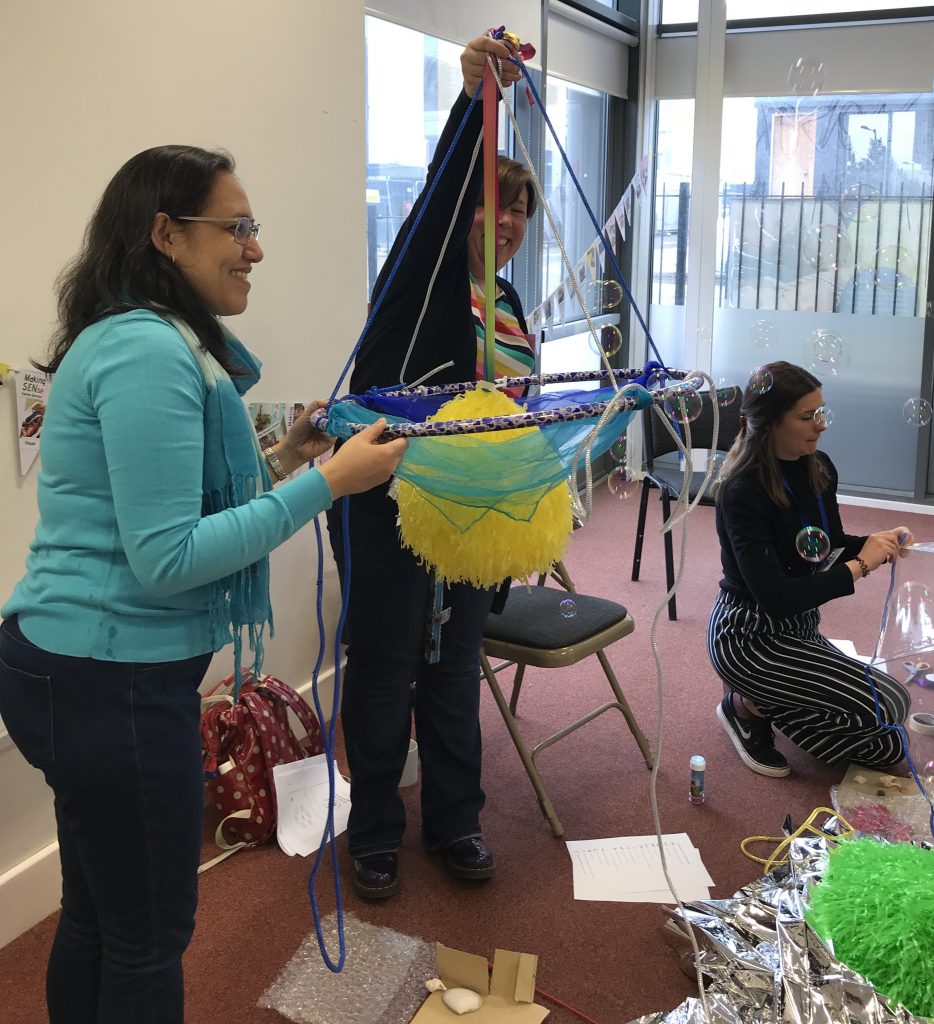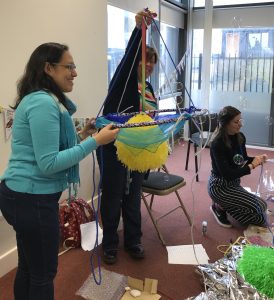 Lorraine also gently invited us to step out of our comfort zone and access the creative, spontaneous sides of our brains. Using mindful meditation and visualisation, she used colour to show ways of sharing massage stories without a script. After taking part in Lorraine's simple Rainbow Massage Story we all felt inspired to work with intuition – and more comfortable with using mindfulness to encourage children to create their own stories too.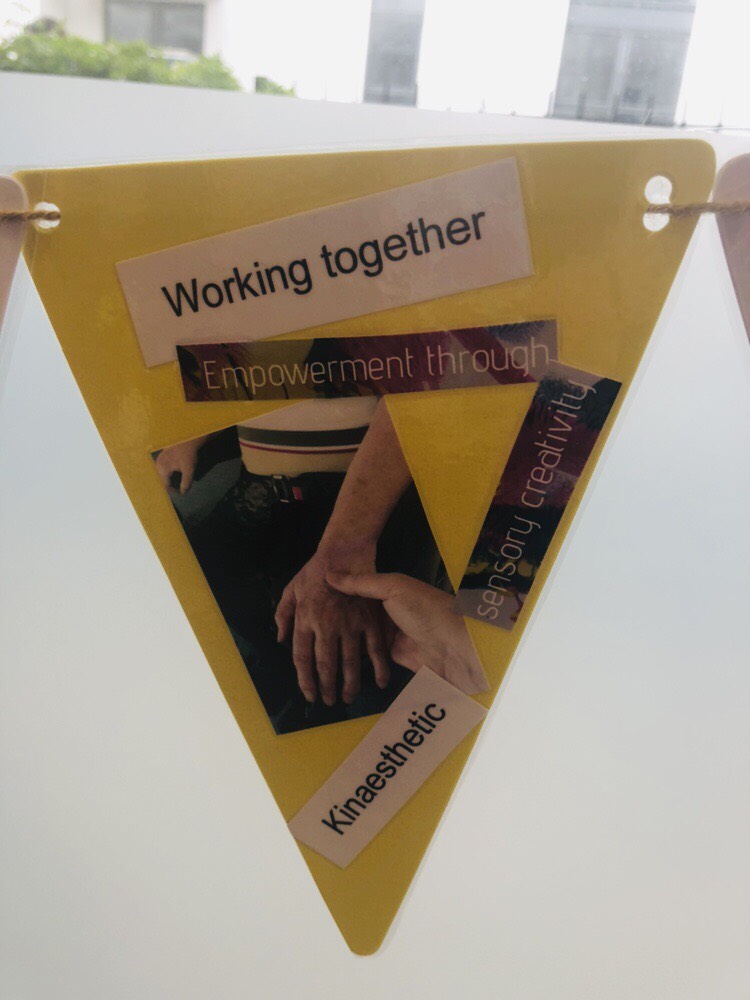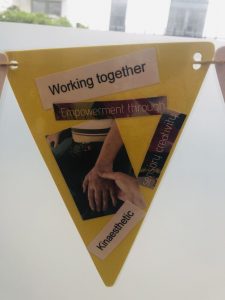 ---
Stay Flexible
Self-care, safe touch and creativity were also themes of Tracey's workshop – but a key message was to be flexible especially when working with babies and toddlers. Although Tracey prepares and structures her classes, she allows the babies to take the lead so each class is completely different. This flexibility ensures that everyone gains the maximum benefits from sharing positive touch – and even Tracey was surprised by the long list of benefits that she shared with us!  Tracey's obvious enthusiasm and passion generated lots of questions about using the Story Massage Programme as a follow-on from baby massage – and turned an idea into a reality for many attending.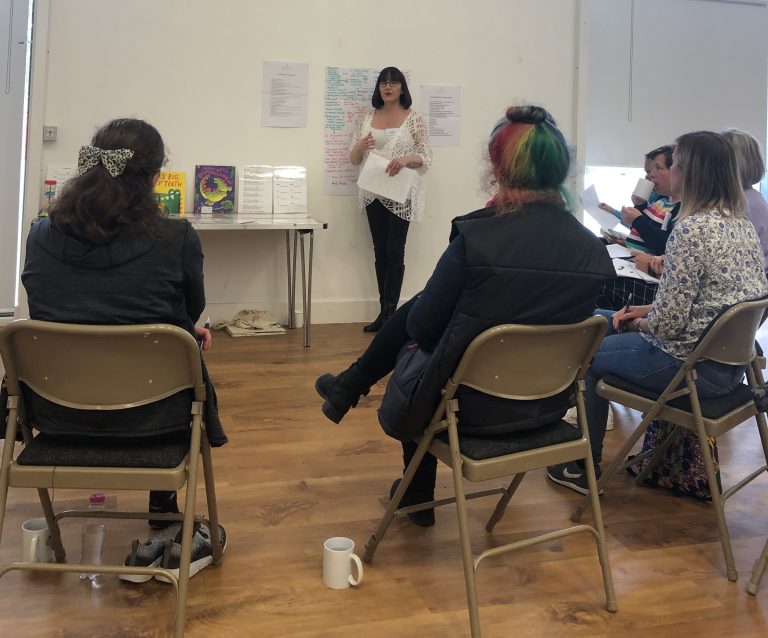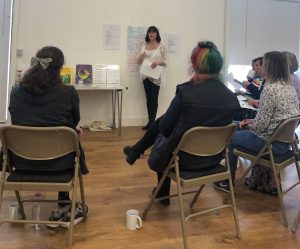 ---
Embrace the Story Massage Programme
This quote below from Martin Luther King summed up the sense of commitment and compassion that ran through every aspect of the conference. The Story Massage Programme offers us all a glorious opportunity to bring love to our society – so please share it as widely and as often as you can.