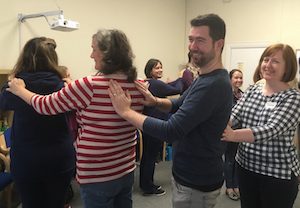 Date: Saturday 11th May 2019
Time: 9.30 – 4.00
Cost: £95
Venue: The Arc Centre, 98b St Paul Street, London N1 7DF (closest tube station is Angel on the Northern Line)
Open: to people who have trained with Story Massage (with the option of bringing a paying guest)

---
What's On at the Story Massage Conference
Top speakers to offer insights and inspiration to help you develop and extend your practice in Story Massage. Our speakers and guest panel are all trained in Story Massage so everyone will be speaking the same language.
Choice of two workshops with practical ideas to add an extra dimension to using Story Massage at work and/or at home.
Review of the Story Massage journey so far with co-founders Mary Atkinson and Sandra Hooper. You are part of it now!
Opportunities to meet others using Story Massage. There will also be a table for sharing business cards and leaflets, so do bring yours with you.
Expert panel. Ask questions and gain the knowledge of a panel of people who are experienced in using Story Massage in a variety of settings.
Story Massage. We all welcome the chance to give and receive positive, nurturing touch.
Certificate of Attendance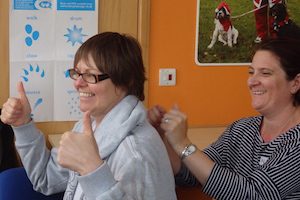 ---
How to book and pay:
Press the 'Buy Now' button. Please keep a copy of your PayPal receipt as proof of purchase. Your place at the conference will be confirmed once the full amount is paid. We will be in touch with more details.
The Story Massage Conference is intended for people who are trained in Story Massage. However, you are welcome to bring a paying guest for an introduction to Story Massage.  We are offering this option as you may prefer to come with a familiar person.  It is not a 2-4-1 offer – your guest will pay the same price as you for a ticket. If you and your guest would like to book separately then please let us know his/her name in advance.
If you need an invoice for your school or organisation then please email us on conference@storymassage.co.uk.
Fees are non-refundable however you may transfer your place to a substitute delegate.
Please email conference@storymassage.co.uk if you have any queries.
---
Morning Presentations
Using Meditation Skills with Story Massage
Lorraine E Murray will explain how creating simple meditation 'stories' (guided visualisations) can work well with positive touch activities for people of all ages and abilities. Meditation skills help you to relax as you practise Story Massage and can enhance the benefits  – reducing stress and anxiety, helping focus and learning, strengthening self regulation and improving sleep patterns. Lorraine will offer practical tips and advice from her experience with children (toddlers to teens) and adults with/without additional support needs.
Creating a Safe Environment for Story Massage
Vicky Mulholland will discuss the importance of working with trauma informed practice across all sectors to ensure a safe and supportive environment during Story Massage sessions. She will talk about her work with parents and caregivers and how Story Massage can help develop connection and engagement. Vicky will also explain the benefits of Story Massage in language development particularly for those with speech, language and communication needs.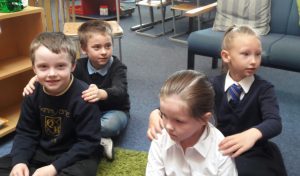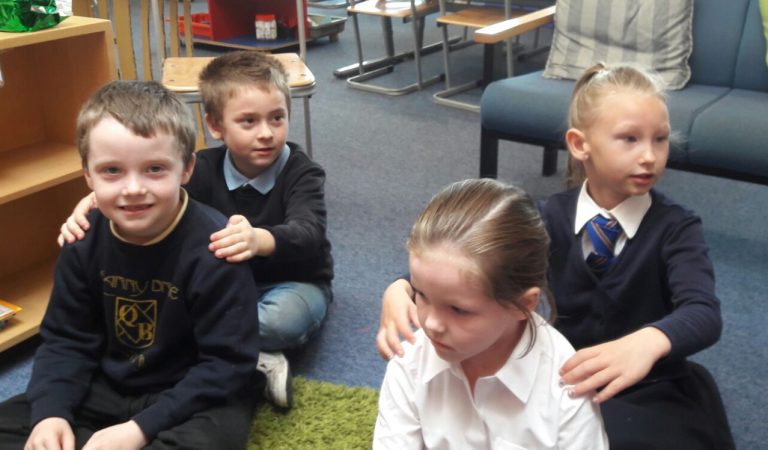 ---
Afternoon Workshops
You have a choice of two workshops (see below). We will email you to ask for your choice so we have the numbers prior to the day.
---
1. Creating Sensoryscapes
Caroline Hill will run a practical workshop to guide you through the process of adding sensory activities to a Story Massage. She will share ideas for using aromas, objects and affordable craft items to add a new dimension to positive touch activities. Ideal for everyone working with Story Massage for all ages and abilities. Be prepared to join in!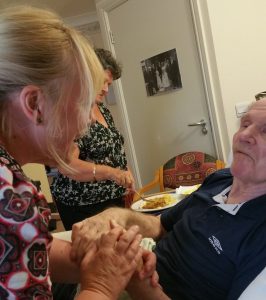 ---
2. Enhancing the Benefits for Babies and Toddlers
Tracey Allport will look at the benefits of Story Massage for babies and families and share some of her own experiences of using Story Massage as a follow-on class from baby massage sessions. She will discuss themes, stories and techniques that work best for this age group. The workshop is a wonderful opportunity to connect with others working with babies and toddlers and share ideas for good practice.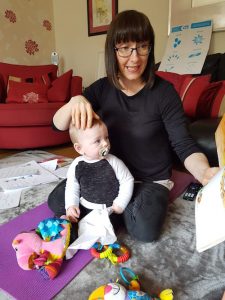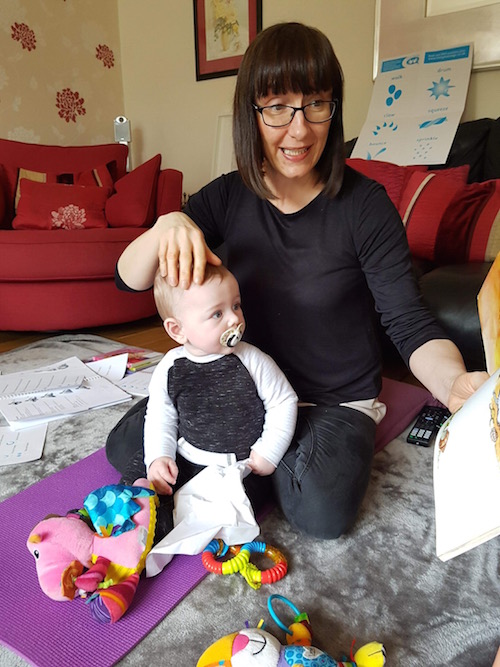 ---
3. Mindfulness and Story Massage (FULL)
Lorraine Murray will run an introductory workshop explaining how simple meditation and mindfulness techniques can work alongside Story Massage sessions. She will give you tips on how to boost your creativity and help you choose stories and ideas that work with the individual needs of children or adults.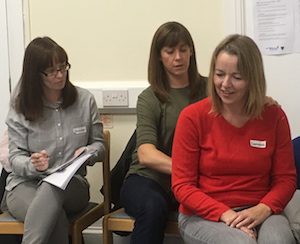 ---
4. Writing Massage Stories for Difficult Situations
Hazel Cunningham and Vicky Mulholland will explore the possibilities of creating massage stories specifically to help cope with difficult emotions or to prepare for difficult situations. They will use their own experiences to help you develop your practice and offer suggestions for encouraging children or adults to write their own massage stories.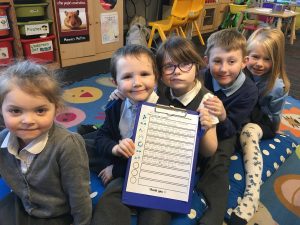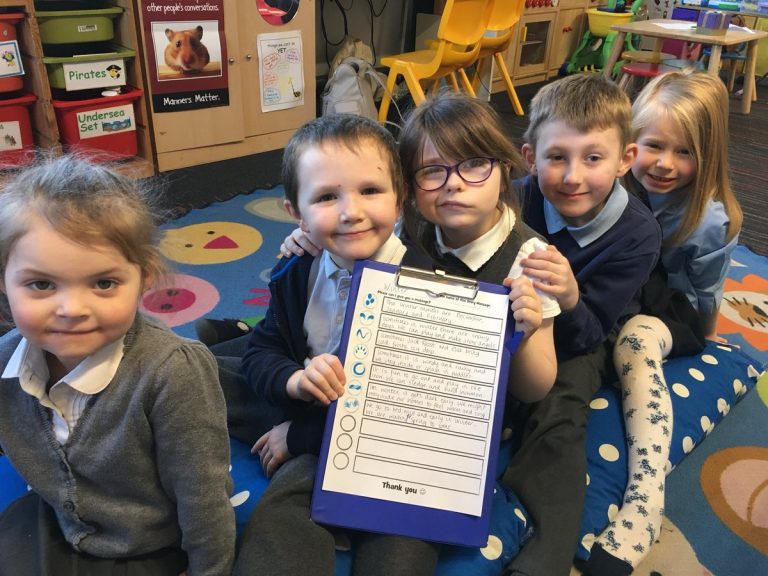 ---
Who's Who at the Story Massage Conference
Lorraine Murray is an international trainer and an author of two books about teaching kids to teens meditation and mindfulness. She has worked in school and privately with clients of all ages. She has trained in a number of meditation and healing modalities and is a member of the International Meditation Teachers Association and the Mindfulness Association. She has been practising meditation, personally, since 1986. Lorraine is a foster carer.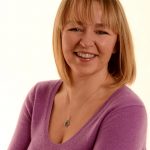 After teaching adults meditation for several years, she started to work with children showing them mindful activities to help reduce stress. This career move in 2003, has now grown into her international teaching programme – Connected Kids – which trains adults to become kids' meditation teachers. Her first book 'Calm Kids' was published in 2012 and has sold 30,000 copies worldwide and has been translated into Romanian, Chinese and Dutch. Her 2nd book 'Connected Kids' was published in 2014 and offers tools for teaching mindful meditation to kids with additional support needs.
More about Lorraine: Teaching Children Meditation
---
Vicky Mulholland is a speech and language therapist working for a charity in a deprived area of Glasgow, PEF funded (a fund provided by the Scottish government to schools in areas of poverty to raise the attainment gap to spend as they see fit).  She also works independently in schools delivering social skills groups, zones of regulation and Story Massage.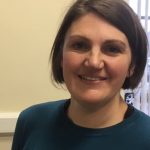 Vicky is the founder and administrator of ACE's (Adverse Childhood Experiences) forum Scotland and is passionate about trauma informed practice across all sectors. Having initially trained in Story Massage to enhance her Relax Kids sessions, she now delivers Story Massage as a stand alone. She is confident that the calming influence of positive touch on the central nervous system is beneficial for people of all ages and abilities.
More about Vicky: Calm Minds Speech and Language Therapy
---
Caroline Hill is owner of Making SENse Creative Services Ltd. The inspiration behind the business grew from her own experiences of years of working with young adults with profound and complex disabilities who live in residential care settings. She offers stimulating and creative sensory opportunities including Story Massage, sensory art, and communication through touch and music. Caroline also offers creative sessions with older people living with Dementia too. The focus of her work is on the journey or process of an activity rather than the finished result.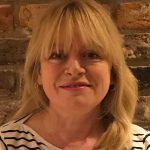 More about Caroline on our blog: Caroline Hill
---
Tracey Allport, owner of MOTH therapies, is an independent occupational therapist with many years experience working in a variety of settings and specialities for adults and children. She is also a massage therapist, aromatherapist and baby massage instructor. Tracey runs very successful Story Massage classes for babies, children and mixed age groups.. and has lots of plans for the future.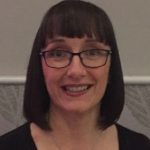 More about Tracey: MOTH Therapies
---
Hazel Cunningham, a qualified teacher, now works as a Relax Kids Coach and independent nurture practitioner based in a school campus in Glasgow which encompasses two primary schools, a nursery and a Learning and Communication Unit. She runs regular Story Massage sessions as a safe and gentle approach to support children in building their self-esteem and developing relationships. She finds the creative and literary benefits of Story Massage can make a real difference, especially to children in nurture provision.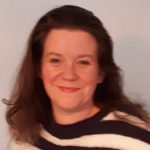 More about Hazel on our blog: Hazel Cunningham
---
Sophie Kidd-Munnery will be joining us for the expert panel. Sophie is a full-time Mummy to Maisy, who is severely disabled, and Poppy. Since training in Story Massage, Sophie has rediscovered her creativity and confidence and is now leading Story Massage sessions for children and families in a variety of venues. She has run creative sessions at the children's hospice where Maisy attends and at a 'Stay and Play' group within a community library. Sophie has first hand experience of the many benefits of Story Massage for children with PMLD and is happy to answer your questions.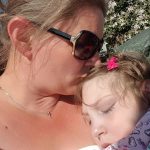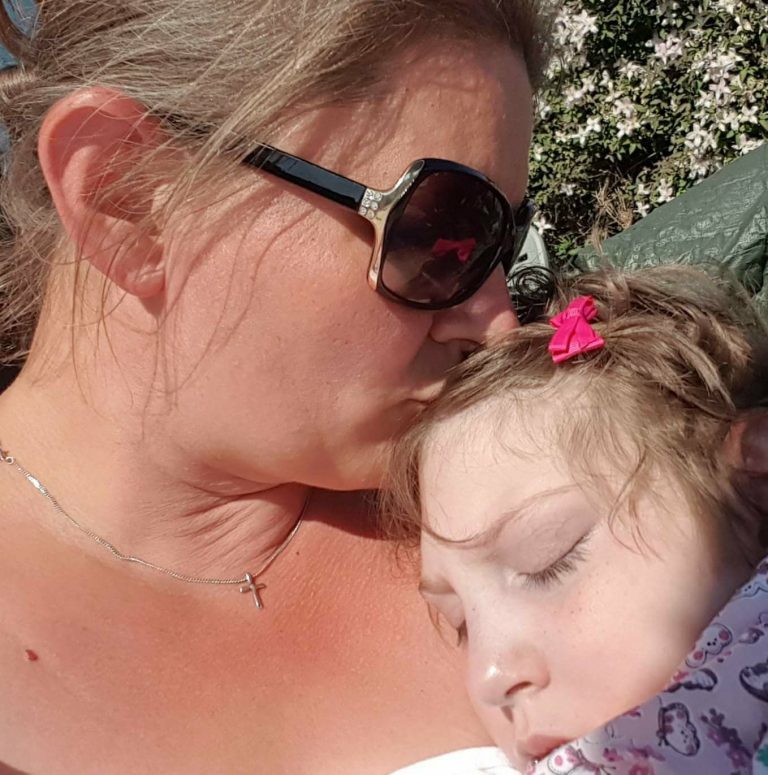 ---
Our Expert Panel
Sophie Kidd-Munnery – Full time mother of Maisy (who has PMLD) and Poppy.
Hazel Cunningham – Nurture practitioner and Relax Kids Coach
Lorraine Murray – Meditation and Mindfulness Teacher and Author
Vicky Mulholland – Speech and Language Therapist and Relax Kids Coach
Tracey Allport – Occupational Therapist and Baby Massage Instructor
Caroline Hill – Qualified teacher working with young people and adults with profound and complex disabilities and difficulties.