Travel is the curriculum topic this term for Green Class (Key Stage 2) at Lexden Springs Special School in Colchester. And Heather North, class teacher, has been busy preparing sensory Story Massage material to help the pupils learn all about travel and the history of transport.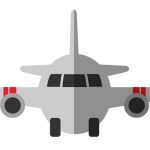 ---
Story Massage and the Sensory Curriculum
Heather (pictured below, right) attended a training day in Cambridge in November 2016 and could immediately see how Story Massage could be incorporated into the sensory curriculum for pupils with special educational needs. "It can be part of literacy and numeracy lessons and used to develop communication and interaction skills and body awareness – everything really!" she says.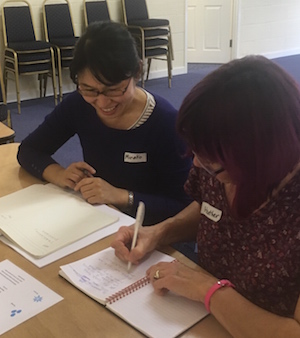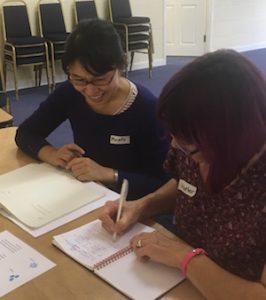 After the Story Massage training day, Heather shared a few nursery rhymes as a positive touch activity with her class. The children really enjoyed it. So this term, she decided to include Story Massage as part of the curriculum topic of travel and the history of transport.
"I began by adapting the book The Journey by Neil Griffiths and Scott Mann as a Story Massage," she says "I put the Story Massage strokes to each page of the story book. It worked really well, the strokes just seemed to fit. Then I made a powerpoint to make it easier to share with the children, and they loved it."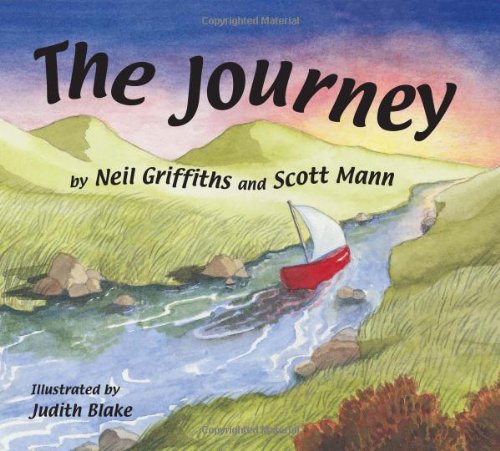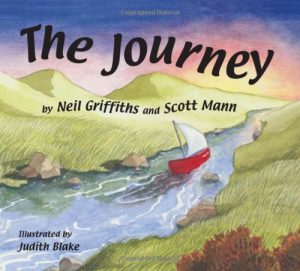 ---
Travelling Through Time Story Massage
The next stage for Heather was writing her own massage story on the history of transport – and we were so impressed by her rhyming Story Massage that we wanted to share it with you.  "I condensed the whole topic down into a poem and then into a Story Massage and a supporting power point," says Heather, "A favourite part for the children is the 'blast off!' at the end.  Some of the children are starting to anticipate it now."

(If the video moves too quickly you may need to use the pause button to get the full effect of Heather's wonderful Story Massage presentation)
---
Creating a Curriculum-Based Story Massage
"I love creating my own story massages" says Heather, "The training day really gave me the confidence to start putting my own words to the Story Massage strokes. Recently, I worked with the PMLD team to write one about the puppy my colleague had smuggled into our INSET day which led to lots of hilarity! Our reflection topic this week is Burn's Night and I have created a Story Massage centred on 'Ode to a Mouse' by Robert Burns which we used it as part of our introductory lesson."
---
More about Story Massage Online Training
The Story Massage Programme combines the fun and reassurance of story with the benefits of positive, respectful touch. It is enjoyed by all ages and abilities. Ten simple massage strokes form the basis of the programme. These strokes have a name, such as The Circle or The Sprinkle, and an easy to recognise symbol making it accessible for all.
The online training is ideal for therapists, teachers, SEN staff, support staff, Early Years practitioners, parents, those working with people with additional needs, Baby Massage Instructors, Relax Kids Coaches… everyone with an interest in sharing sensory stories and positive touch activities with children and adults. All the information is here: Story Massage Online Training.