Our accredited Story Massage day course, book and DVD has been recommended as excellent Continuing Professional Development for Massage in Schools Programme (MISP) Instructors. Feedback shows how training in Story Massage can enhance and support those working with MISP around the world.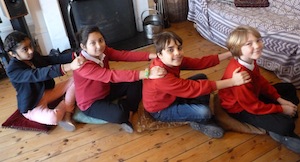 ---
"A really inspiring and fun training day with plenty of ideas to take away to work with. I love the supporting Story Massage book and DVD which have been very well received in schools were I have been working with peer massage." Donna Davies, MISP Instructor, England

"The Story Massage course supports my training in MISP and has inspired me to introduce a programme of positive activities for children in the tsunami destroyed area of Japan." Takiko Ando, MISP instructor, Japan

"I think Story Massage adds value to what we are giving schools and encourages them to carry on with the Massage in Schools Programme. The Story Massage book has lots of ideas for new massage stories to try." Jane McLennan, MISP Instructor, England
"I have found ideas from the Story Massage book very helpful for our first parent and child workshop. It went really well and everyone had a lot of fun." Gloria Wong, MISP Trainer, Singapore
Story Massage and the Massage in Schools Programme (MISP) both share the same aim of sharing positive and respectful touch with children all over the world, and it is important to recognise the different ways in which they work to achieve this vision.
---
The Massage in Schools Programme (MISP)
MISP is a comprehensive 2 day training programme teaching a well researched 15 stroke routine as the basis of a practice aimed at supporting nurturing touch in primary classrooms around the world. This has been extended to include pre-school and parent led groups in the wider community. The 2 day MISP training provides participants with an in-depth understanding of the full benefits, applications and underlying aspects of peer massage for children.
Story Massage does not in any way replace the Massage in Schools Programme and offers excellent continuing education for already trained MISP instructors who wish to have more ideas for working with story massage.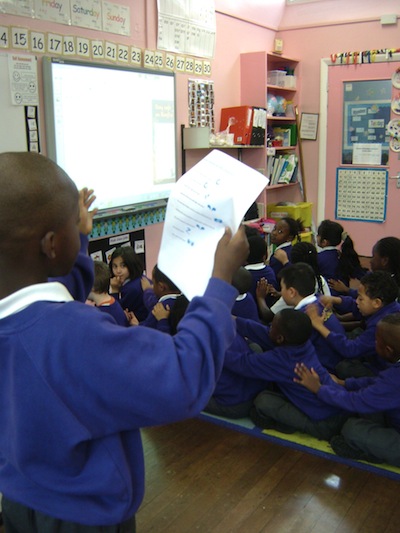 ---
Story Massage Training and Resources
The Story Massage does not offer a routine but suggest ways in which 10 simple Story Massage strokes can be used creatively to adapt stories or as the basis of writing personal massage stories for children, young people and adults. These strokes have a descriptive name, such as The Drum or The Sprinkle, and an easy to recognise symbol making it fully accessible for all ages and abilities.
We offer a one day training course held at venues around the country plus in-house training and a popular online course. All the information is here: Story Massage Training.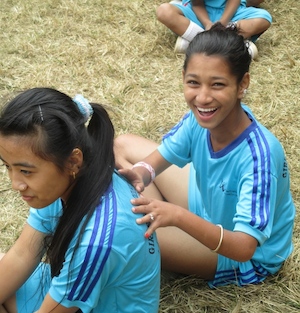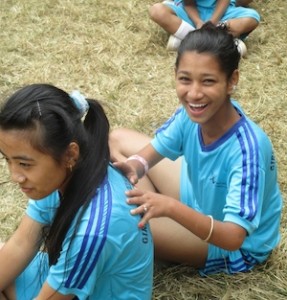 "The main benefits of Story Massage for children that I work with are calmness, self-awareness/body-awareness (safeguarding), confidence and being able to 'just be'. Many of the children in my school come from chaotic and troubled families and therefore it is extremely important they have some calm time where they can relax, reflect and enjoy." Kate Malley, Assistant Head and MISP Instructor, UK.

"When I bought your book a couple years ago, I was wishing that I could attend your workshop in the UK so thank you again for creating your online course. It has helped me gain better understanding of the importance of positive and nurturing touch and to feel more confident and skilled at guiding Story Massage sessions." Helene Goulet, Elementary School Teacher and MISP Instructor in Canada.