We were delighted to welcome three members of palliative care staff – Lin, Moya and Gillian from Zoe's Place Baby Hospice – on our training course. It was wonderful to share their enthusiasm and ideas for working with the Story Massage Programme as part of their daily care at the children and baby hospice.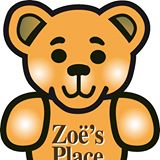 ---
Creating a Massage Story
During a Story Massage course, participants learn and practice ten simple strokes that form the basis of our online training, Book and DVD. Following group discussion to help formulate ideas for themes, it's time to integrate some or all of the strokes into a new massage story. Although some people can be slightly nervous of this part of the day, everyone works together with plenty of support and friendly input to create a story suitable for a chosen environment or particular person.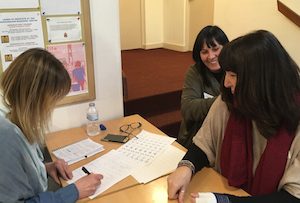 Gillian, Lin and Moya teamed up to write a massage story designed to offer the comfort of massage at the children and baby hospice. "Children can feel insecure at first because the new surroundings." explains Moya, "Many are not used to seeing so many different members of staff. It can all be a bit overwhelming. We think this massage story on an animal theme would offer comfort and reassurance at a difficult time."
---
Massage Story: The Animals Came to Stay
Today Elephant and Rabbit come to stay. (The Bounce)
Pussycat and Dog have already arrived. (The Calm)
The butterflies are all fluttering around. (The Sprinkle)
The animal's hearts beat so fast they wanted to hide. (The Drum)
The butterflies welcomed all the animals with a smile. (The Half-Circle)
Then each animal remembered that here they are safe. (The Calm)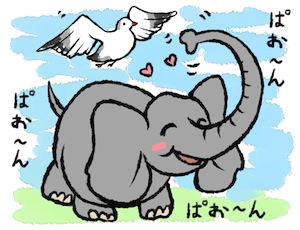 ---
More about the Story Massage Programme
The Story Massage Programme combines the benefits of positive touch with the creativity of words – whether as story, rhyme or song.  Ten simple massage strokes form the basis of the programme. These strokes have a descriptive name, such as The Circle or The Sprinkle, and an easy to recognise symbol making it fully accessible for all ages and abilities.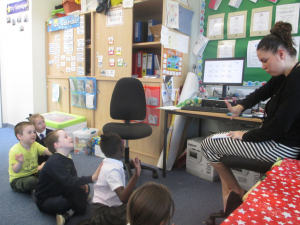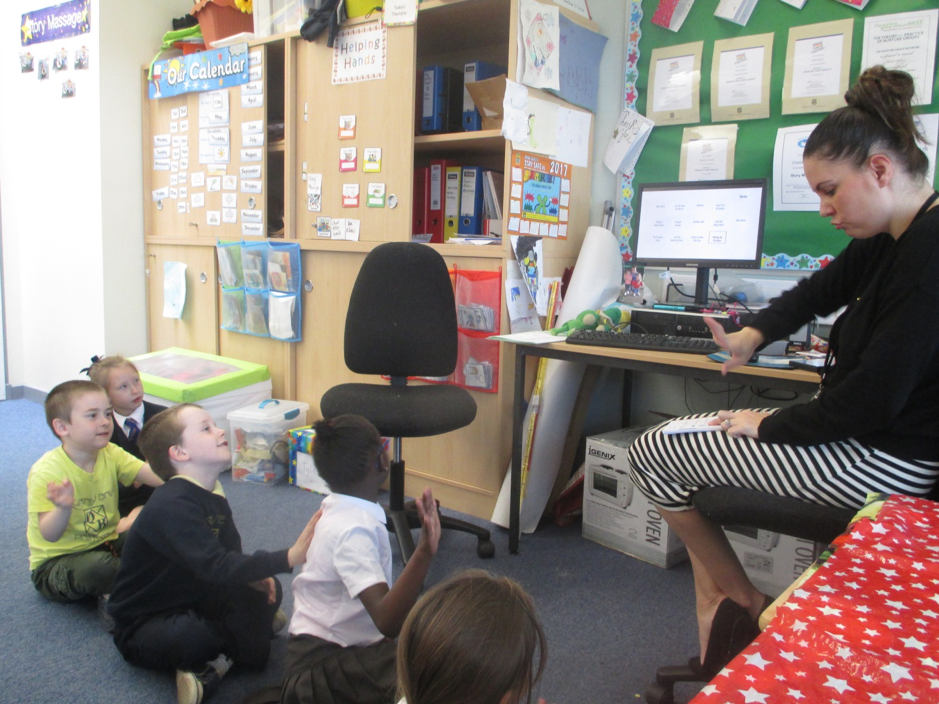 ---
Would you like to train in the Story Massage Programme?
If you would like to use the programme at home or work then you will love our flexible online course. All the information is here: Online Training Course.
You will learn how to share the ten Story Massage strokes, adapt familiar stories and even create some sensory stories of your own. Ideal for well-being coaches, therapists, teachers, SEN staff, support staff, Early Years practitioners, those working with people with additional needs, everyone with an interest in sharing positive touch activities with adults or children.