Today is the third day of World Nursery Rhyme Week (10th – 14th November 2014) and during the week are sharing Story Massage ideas for the five chosen nursery rhymes. Today's nursery rhyme is I Hear Thunder.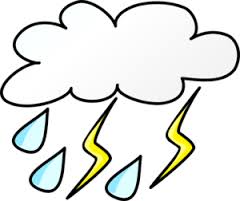 ---
I Hear Thunder
 Sing to the tune of "Frere Jacques".
I hear thunder, I hear thunder (The Drum)
Hark don't you, hark don't you (The Calm)
Pitter patter raindrops, pitter patter raindrops (The Sprinkle)
I'm wet through, so are you! (The Circle)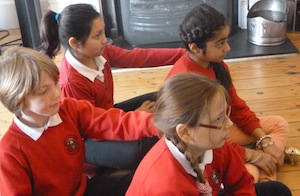 ---
Would you like to learn more about Story Massage?
If you've enjoyed sharing this simple nursery rhyme, then do take a look at our Story Massage Book and DVD which explains the strokes and how to do them. We also run accredited training courses at different venues and around the country to equip you with the theory and practical knowledge to use Story Massage in your work or home. The course is fun and interactive. We can arrange in-house training at your place of work to suit your individual needs. Find out more here: Story Massage Training.