Join us for an FHT accredited training course at With Kids in Glasgow on 21st or 22nd November 2019. Open to everyone with an interest in sharing positive touch activities with children and/or adults. Attendees including teachers, teaching assistants, therapists, health care workers, Relax Kids coaches, Baby Massage instructors, parents and grandparents. Please note this course is for adults only.
These days are now FULL with a waiting list.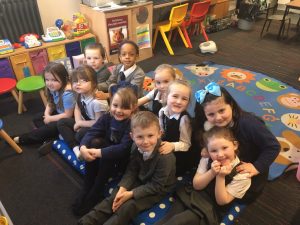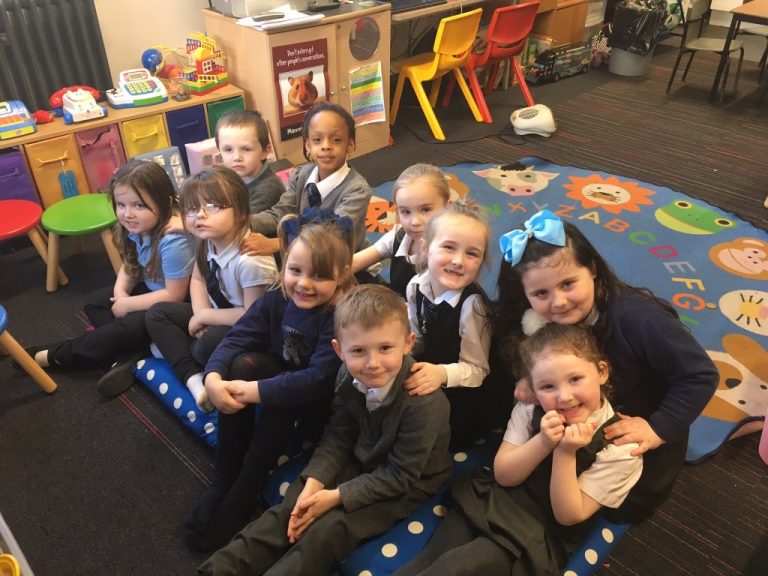 ---
Date:  Thursday 21st November or Friday 22nd November 2019
These days are now FULL with a waiting list. 
Time: 10.00 – 16.00
Course Fee: £149 (includes comprehensive manual and certificate)
Venue: With Kids Glasgow, 15 Annfield Pl, Glasgow G31 2XE  (Please note although the venue is called With Kids, the course is for adults only).
Contact for an application form and more details: info@storymassage.co.uk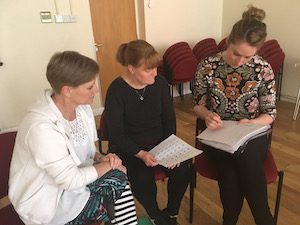 ---
Course content: Ten simple massage strokes form the basis of the Story Massage training, book and DVD. Each of these strokes has a symbol so that they are internationally recognizable. The strokes and symbols provide a structure that enables you to share the Story Massage Programme with children and adults of all ages and abilities.
You will learn these strokes and symbols and then we will work together to adapt familiar stories using these ten simple strokes. We will also spend time creating our own massage stories with these strokes and symbols. This will help build your confidence with using the Story Massage Programme in the way that most suits you. During the day there will be opportunities to ask questions and share ideas.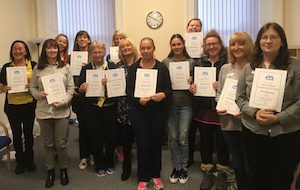 Trainers: Mary and Sandra are both experienced massage therapists with a wealth of experience in using positive touch activities in the home, school and community. They are co-founders of the Story Massage Programme and co-authors of the Book and DVD – Once upon a touch… story massage for children.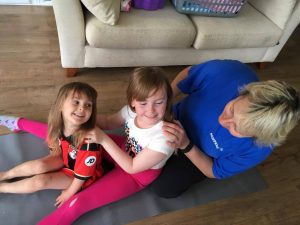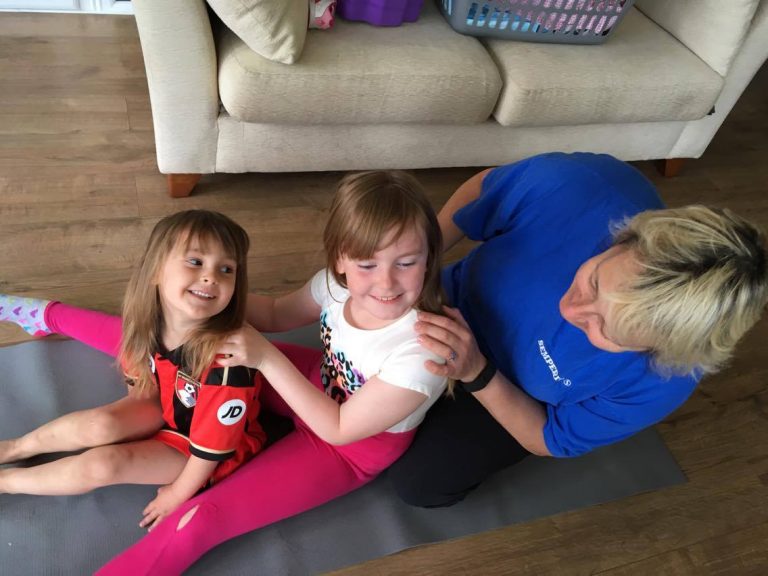 ---
Some ways that Story Massage is being used
In nurseries, schools, special schools, afterschool clubs, youth groups
In baby and infant massage or reflexology classes
In hospices, hospitals and care homes (can be used for people with dementia)
For children with special physical, emotional or educational needs
With adoptive and foster parents
In the family home
In art, drama, music and yoga classes
For teaching languages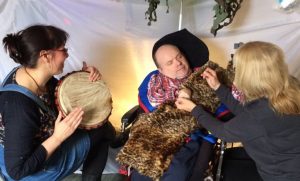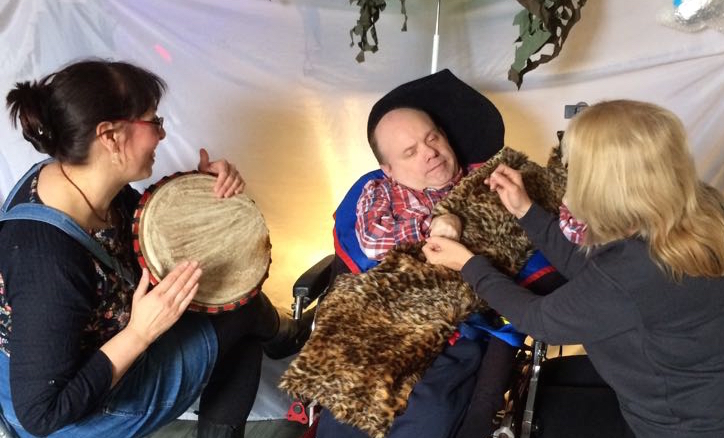 ---
Feedback from Course Attendees
"Many of the children and adults in the East End of Glasgow are affected by poverty and struggle with social interaction, anxiety and self-esteem issues," says Vicky, "Affirmations combined with Story Massage can help them start to see the positive in themselves. The sessions have made a real difference." Vicky Mulholland, Speech and Language Therapist.

"Story Massage has made a really positive impact for children who have difficulties in establishing relationships with each other. It has been quite amazing. They enjoy giving as well as receiving Story Massage and they are learning that it feels good to be kind to each other. We have organised an inhouse training day for staff so all the children can benefit.  Justine Horn, Deputy Head, Thorntree Primary School, Glasgow 

Fantastic. Highly recommended. A training day that can really be used on a day to day basis and adapted appropriately for each child. Anne Steven, Rachel House Children's Hospice, Glasgow. 

"What an amazing training day! It is very rare to find an activity, which can engage all learners no matter what their needs, age or disabilities. Story Massage offers flexibility to develop your own stories and make it unique to your setting. The feedback from all the school staff who attended the course was excellent. We are now delivering story massage sessions across the school on a daily or weekly basis."  Lisa Lawrence, Sensory Co-ordinator, Ysgol Y Deri Special School, Penarth.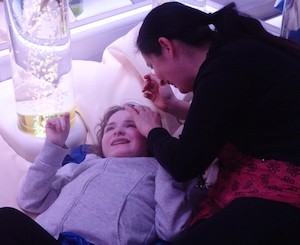 ---
BOOK YOUR PLACE ON A GLASGOW COURSE NOW!
Would you like to join us on our training day in Glasgow? For a booking form, payment options and more details please contact Mary on info@storymassage.co.uk