Join us for a Story Massage training day in North London on Tuesday 25th February 2020. Open to everyone with an interest in sharing positive touch activities.  Story Massage is a fun and inclusive activity that combines sensory stories with the benefits of nurturing touch.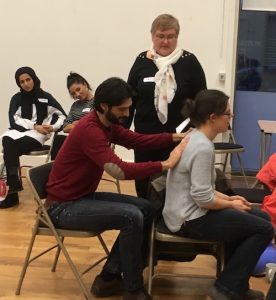 ---
Date: Tuesday 25th February 2020
Time: 10.00 – 16.00 (please arrive in good time for a prompt start)
Venue: The Arc Centre, 98b St Paul Street, London N1 7DF
Course Fee: £149
Open to everyone with an interest in positive touch for children and adults. Suitable for therapists, teachers, parents, grandparents and anyone wishing to introduce the benefits of positive and respectful touch. You can find more information about the Story Massage training day on our FAQ page.
For a booking form, payment options and more details please contact the Story Massage team on info@storymassage.co.uk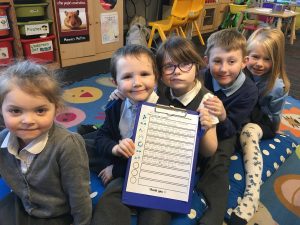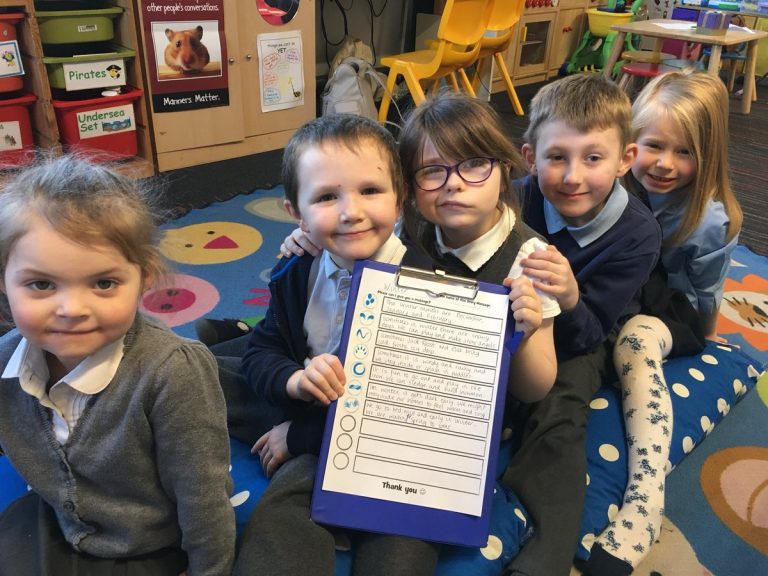 ---
Facilitators: Mary Atkinson and Sandra Hooper are both experienced massage therapists with a many years experience in using positive touch activities in the home, school and wider community.
Course content: Ten simple massage strokes form the basis of our Story Massage course and book. You will learn these strokes and then we will work together to adapt familiar stories or even create some massage stories of your own to use in the home, school, or as part of your work. This will help build your confidence with using the Story Massage Programme in the way that most suits you. During the training day there will be opportunities to ask questions and share ideas with others. It is fun and interactive, just like the Story Massage Programme.
Practicalities: You do not need to bring anything except a pen and paper.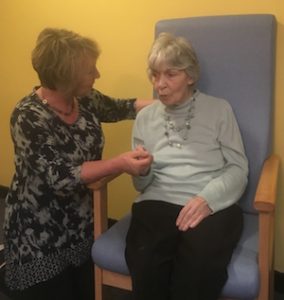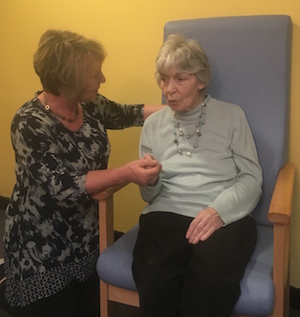 " This term I have incorporated the Story Massage Programme into my daily literacy session for young children with autism and complex needs. The impact on concentration and engagement has been incredible since day 1. One young man has always really struggled with story time before but has been asking for 'more' since I introduced story massage! Thank you so much for this gift. I highly recommend it for anyone." Cesci Arocas White, Teacher at a Special School.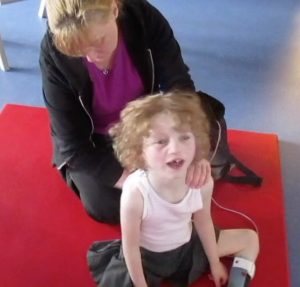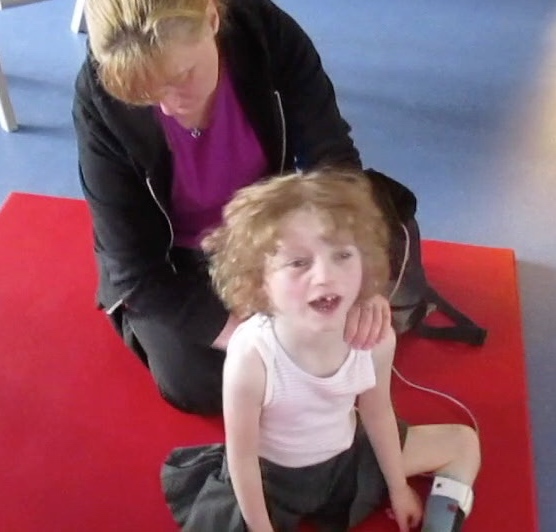 ---
Where can you use Story Massage?
In nurseries, schools, special schools, afterschool clubs, youth groups
In baby and infant massage or reflexology classes
In hospices, hospitals and care homes (ideal for people with dementia)
For children with special physical, emotional or educational needs
With adoptive and foster parents
In the family home
In art, drama and music classes
In relaxation and well-being classes such as Relax Kids
For teaching languages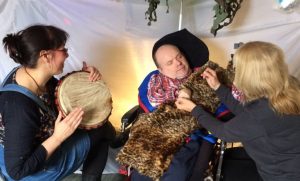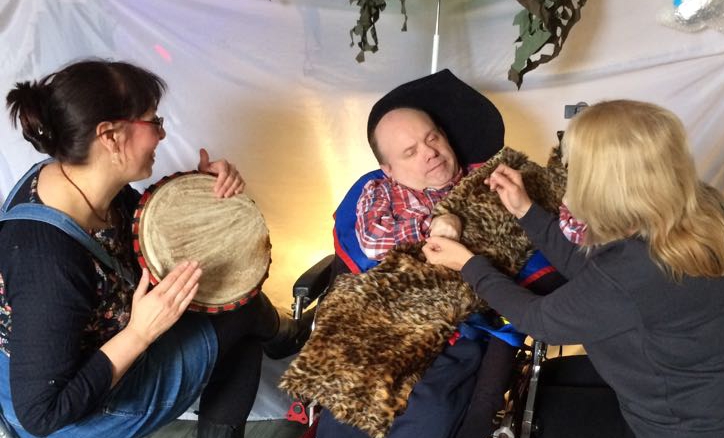 "The Story Massage Programme helps our adult students to differentiate between touch that feels safe and touch that doesn't feel safe. They are empowered to make a choice and to say 'yes' or 'no' to touch. It reaches all learners on their own level and this is what makes it so inclusive. Some students enjoy the touch and some students can re-tell stories and therefore everyone is engaging at their own level." Astrid Gilmartin, Life Skills Lecturer at Hertford Regional College.

"I shared the the massage story 'Ted Goes to Bed' as part of my workshop with the women's group yesterday, it was a big success! They couldn't wait to try it on their children and there was a suggestion that I could return and do a similar workshop for Dads, then they could take part too. I love having this as an extra technique to offer." Mary McConnell, Playgroup and Toddler Group Leader

"I have just completed my Story Massage training, wow, really love this training as it so easy to fit into my Relax Kids Classes. My 4 year-old and 7 year-old have absolutely taken to it. My daughter is now going into school tomorrow with her very own story massage for show and tell. I like how I can incorporate this into bedtime routines to help children feel safe at bedtime/in the night and look forward to rolling it out as part of my bedtime toolkit in my Sleep Practice."Nadia Edwards, Relax Kids Coach and Sleep Consultant

"We love the Story Massage Programme! It is very rare to find an activity, which can engage all learners no matter what their needs, age or disabilities. Mary and Sandra are very experienced and knowledgeable and have produced a clear and easy to follow programme. It offers flexibility to develop your own stories and make it unique to your setting." Lisa Lawrence, Sensory Co-ordinator, Ysgol Y Deri Special School, Penarth.
---
More Information about Story Massage Training Days
For more information about the Story Massage training day in North London or other courses around the UK please contact us on info@storymassage.co.uk