Here is a massage story about dinosaurs. We hope that it will inspire you to have some summer holiday fun by creating your own positive touch activities with children and adults at home or work.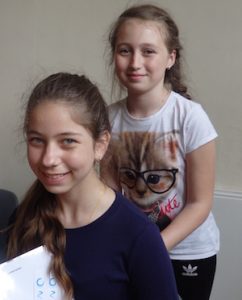 ---
Sensory Stories for Children
Today's massage story about dinosaurs was written by Sarah Hall, a complementary therapist from Solihull, who specialises in using sensory activities with people with learning difficulties. Since attending our Story Massage training day in Birmingham she has been inspired to create a whole range of different sensory stories for children and adults of all ages and abilities.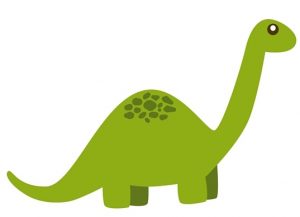 Dinosaurs Story Massage
Before Xboxes, before electricity, before people (The Half Circle)
Lived the dinosaurs- dum dum dum.. (The Drum)
They were many and varied (The Drum)
Ichthyosaur swam like a dolphin (The Sideways Wave)
Pterodactyl flew high in the sky (The Fan)
T Rex stomped along (The Walk)
Microraptor ran around like a headless chicken (The Sprinkle)
Plesiosaur swam like a dolphin (The Sideways Wave)
Pteranadon flew high in the sky (The Fan)
Triceratops stomped along (The Walk)
Compsognathus ran around like a headless chicken (The Sprinkle)
But…………..what did they eat? (The Calm)
Some ate meat, they were carnivores (The Squeeze)
Some ate plants, they were herbivores (The Squeeze)
And some ate both, they were omnivores (The Circle)
And some ate each other—aaaaaaaaaggghhhh….. (The Sprinkle)
(Everyone laughs and/or runs away!)
---
Story Massage Tip:
Try making Story Massage an extended activity for the summer holidays by inviting children to do drawings or take photographs to illustrate the words.
---
 More about Story Massage
Ten simple massage strokes form the basis of Story Massage. These strokes have a descriptive name, such as The Wave or The Bounce, and an easy to recognise symbol making it accessible for all ages and abilities. Our Story Massage book, which contains instructions with illustrations for the strokes and over 25 massage stories, is available from the resources page of our website. Story Massage Book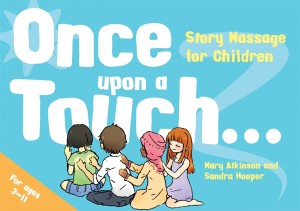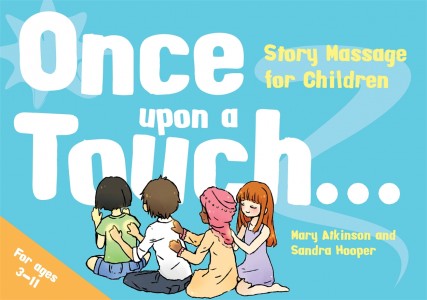 If you would like to introduce Story Massage in your home or work, then we hold training days around the country for individuals and groups. On these days we teach these Story Massage strokes and then work with you to adapt familiar stories and even create some massage stories of your own. This will help build your confidence with using story massage in the way that most suits you – at work or at home. During the training there will be plenty of opportunity to ask questions and share ideas with others. Story Massage Training.
I went on the Story Massage course yesterday and would recommend it wholeheartedly. To me it is a lovely way of communicating using respectful and positive touch. Sarah Hall, Willows Sensory Service.