Here's a massage story written by a mum as a social story to prepare her autistic son, Oli, for going on an aeroplane in the summer holidays. Oli loved the story and found it very helpful – so did his sister!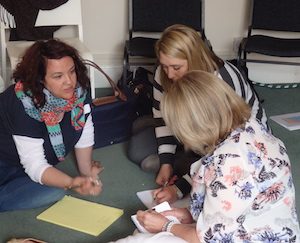 Rachel used the story as a way of talking about the different sounds and movements that Oli might experience before, during and after the flight. She was especially keen to discuss the noises of the engines and the bump of the landing so her son could ask questions in advance.
---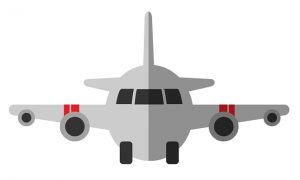 Going on Holiday
Oli's going on an aeroplane (The Fan)
The aeroplane is waiting for us to get on (The Calm)
The engines are very noisy (The Drum)
Time to walk up the stairs (The Walk)
Oli finds his seat (The Squeeze)
The plane goes up in the sky (The Fan)
We're flying above the clouds (The Sprinkle)
We're nearly there (The Circle)
Down comes the plane (The Downward Fan)
It lands with a bump. (The Bounce)
Oli is happy to be on holiday. (The Circle)
---
Story Massage Tip
Everyone loves to have their name in a story – so change the names and situations of other massage stories to make it personal for the children or adults in your home or workplace.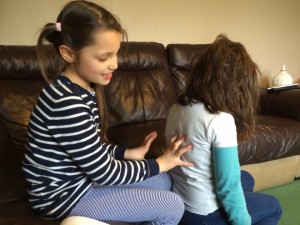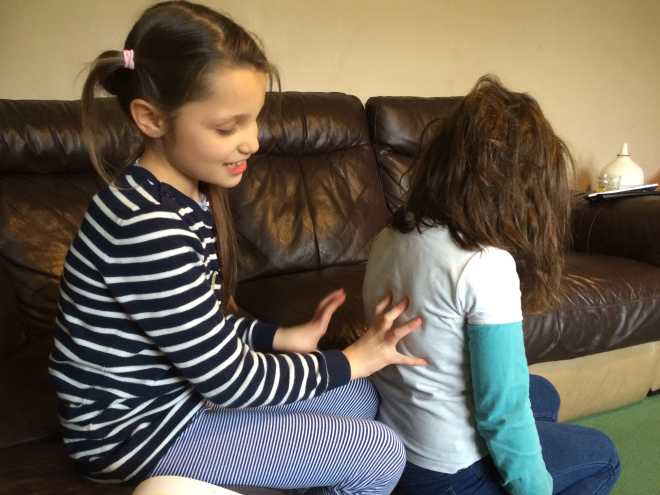 "A truly brilliant day. Thank you so much, Mary and Sandra for sharing your wealth of knowledge and experience. It is so helpful to learn a simple technique that can help my autistic child in situations that he finds difficult." Rachel Harrington-Andrews, Mum and Story Massage Instructor.
---
More about Story Massage
Ten simple massage strokes form the basis of Story Massage. These strokes have a child friendly name, such as The Wave or The Bounce, and an easy to recognise symbol making it accessible for all ages and abilities. Our Story Massage book, which contains instructions with illustrations for the strokes and over 25 massage stories, is available from the resources page of our website. Story Massage Book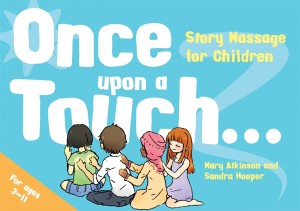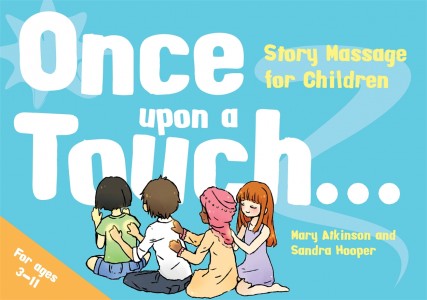 If you would like to introduce Story Massage in your home or work, then we hold training days around the country for individuals and groups. On these days we teach these Story Massage strokes and then work with you to adapt familiar stories and even create some massage stories of your own. This will help build your confidence with using story massage in the way that most suits you – at work or at home. During the training there will be plenty of opportunity to ask questions and share ideas with others. Story Massage Training.