Here is a massage story to enjoy during the summer holidays with the children and adults in your care at home or work. Story Massage sessions can form the basis of summer holiday activities that are fun and free. We love the photo below showing two sisters using ideas from our Story Massage book to share massage stories in a caravan!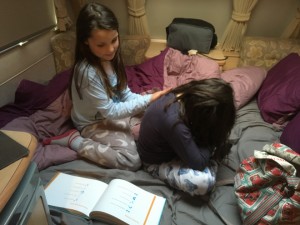 ---
Summer Story Massage
Today's Story Massage was written by Susan, Orla, Denise and Sheen on a training day in Scotland. They chose to create a story that would encourage deep breathing and relaxation to help children unwind during busy times.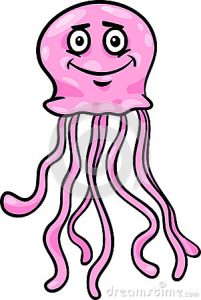 Under the Sea
Imagine a magical lagoon (The Circle)
Blue and sparkling in the sun (The Bounce)
Deep in this lagoon lived a little lost fish (The Calm)
Darting and diving around (The Wave)
One day while swimming through the seaweed (The Fan)
He spotted a jellyfish floating calmly in the water (The Calm)
As he watched the jellyfish rise and fall (The Fan and The Downwards Fan)
He realised that he could do the same (The Fan and The Downwards Fan)
As he breathed in he floated up like the jellyfish (The Fan)
As he breathed out he relaxed down like the jellyfish (The Downwards Fan)
(repeat several times)
What fun he thought! I've found a friend. (The Circle)
And together they relaxed in their magical lagoon. (The Calm)
---
Story Massage Tip
Invite children to tell you how they feel after a massage story. They could even draw their feelings.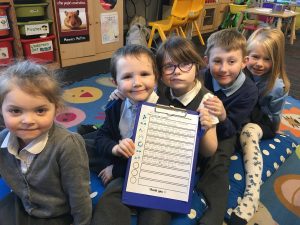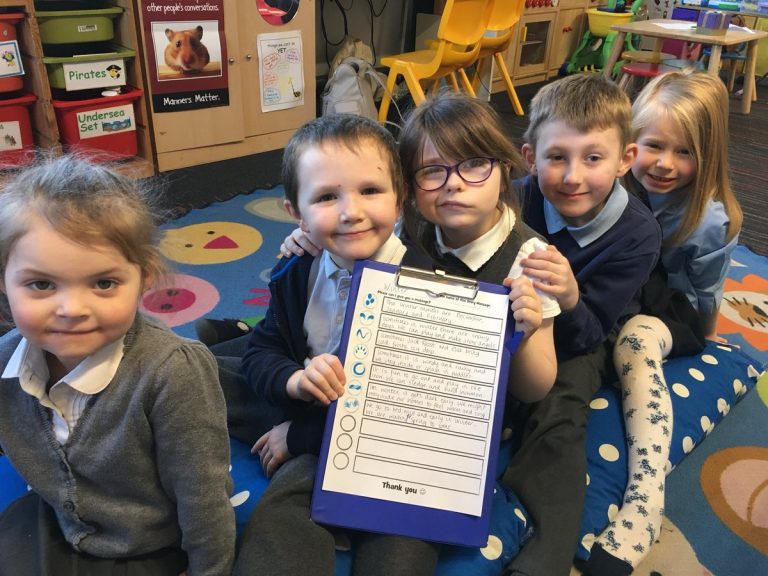 ---
More about Story Massage
Ten simple massage strokes form the basis of Story Massage. These strokes have a child friendly name, such as The Wave or The Bounce, and an easy to recognise symbol making it accessible for all ages and abilities. Our Story Massage book, which contains instructions with illustrations for the strokes and over 25 massage stories, is available from the resources page of our website. Story Massage Book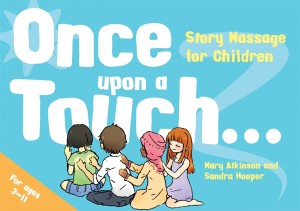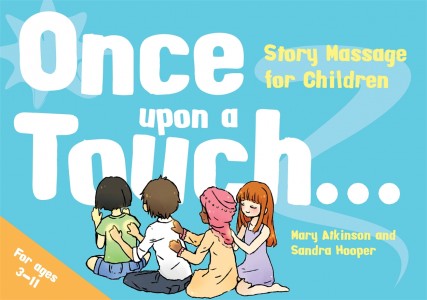 If you would like to introduce Story Massage in your home or work, then we hold training days around the country for individuals and groups. On these days we teach these Story Massage strokes and then work with you to adapt familiar stories and even create some massage stories of your own. This will help build your confidence with using story massage in the way that most suits you – at work or at home. During the training there will be plenty of opportunity to ask questions and share ideas with others. Story Massage Training.
"What an amazing training day! It is very rare to find an activity, which can engage all learners no matter what their needs, age or disabilities.

Mary and Sandra are very experienced and knowledgeable and have produced a clear and easy to follow programme. It offers flexibility to develop your own stories and make it unique to your setting. The feedback from all the school staff who attended the course was excellent. We are now delivering story massage sessions across the school on a daily or weekly basis." Lisa Lawrence, Sensory Co-ordinator, Ysgol Y Deri Special School, Penarth.