Are you looking for new Summer Holiday FUN activities for all the family? Story Massage is the perfect activity to keep everyone happy and engaged. And we now have a Story Massage Online Course to help you learn at a time and place to suit you. Sign up today and you could be sharing Story Massage with children within a few days.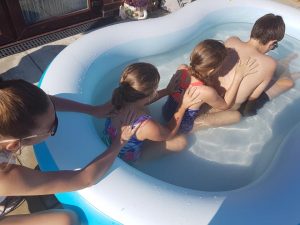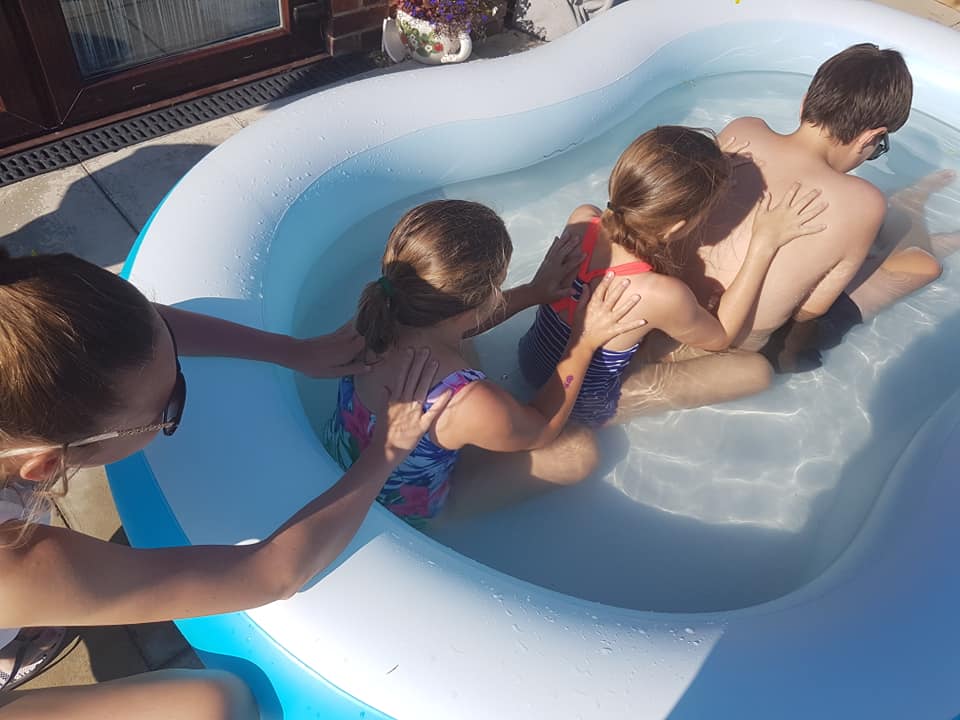 ---
How can I sign up for the online course?
You simply sign up using this link: Story Massage Online Course. You will have a choice of two options: Option 1 (£134) includes the book and some stickers; Option 2 (£115) is designed for people who already own the book or live overseas. So you could always start by buying the Story Massage Book (available from the resources page of this website) as an introduction to the benefits and fun of sharing massage stories.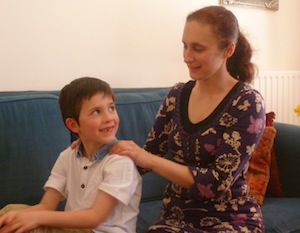 ---
A new skill for YOU…
The course is estimated to take 12-18 hours and can be taken anywhere – in the house, garden, away in a caravan, on a beach… the list goes on! We recommend that children help you as they have such amazing imaginations – so you can be studying a new skill while you spend quality time with them. It's win, win, win for Summer Holiday fun!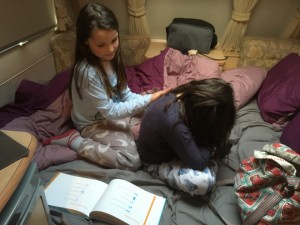 And if you don't get it finished, there is 6 months to complete the course so time when the children go back to school. And an extension is available if you still need more time.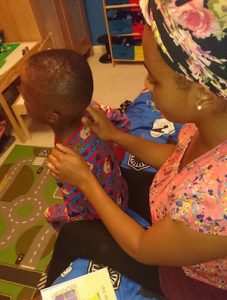 If you are planning to use Story Massage in your work, then CPD points and a certificate are awarded at the end of the course. There is the added bonus of joining an online community to share stories and gain inspiration about ways to incorporate it into your work.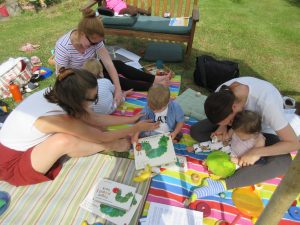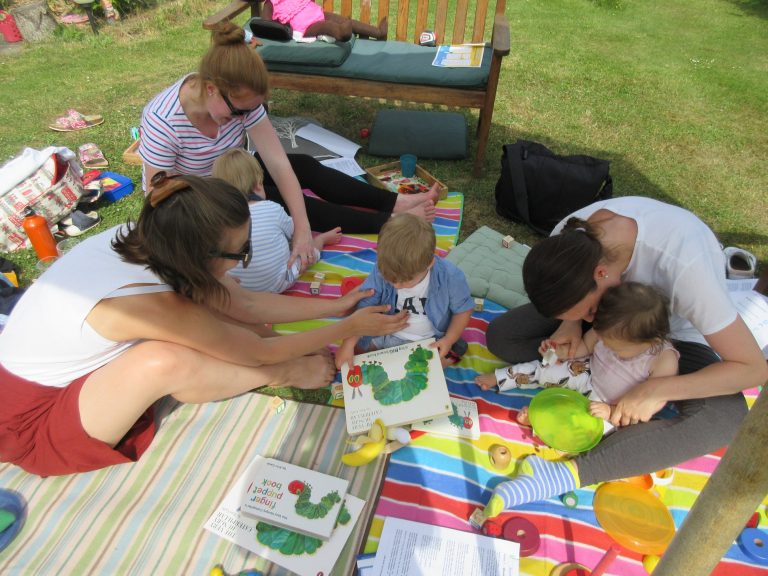 ---
A Summer Holiday Fun activity for everyone …
Children love it! They can share it with their siblings, try it on their friends, their pets, even give you a massage at the end of a hot and perhaps stressful day? It's FREE, fun and interactive. And once you have learnt the strokes, you can let your imagination go wild.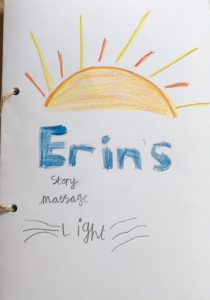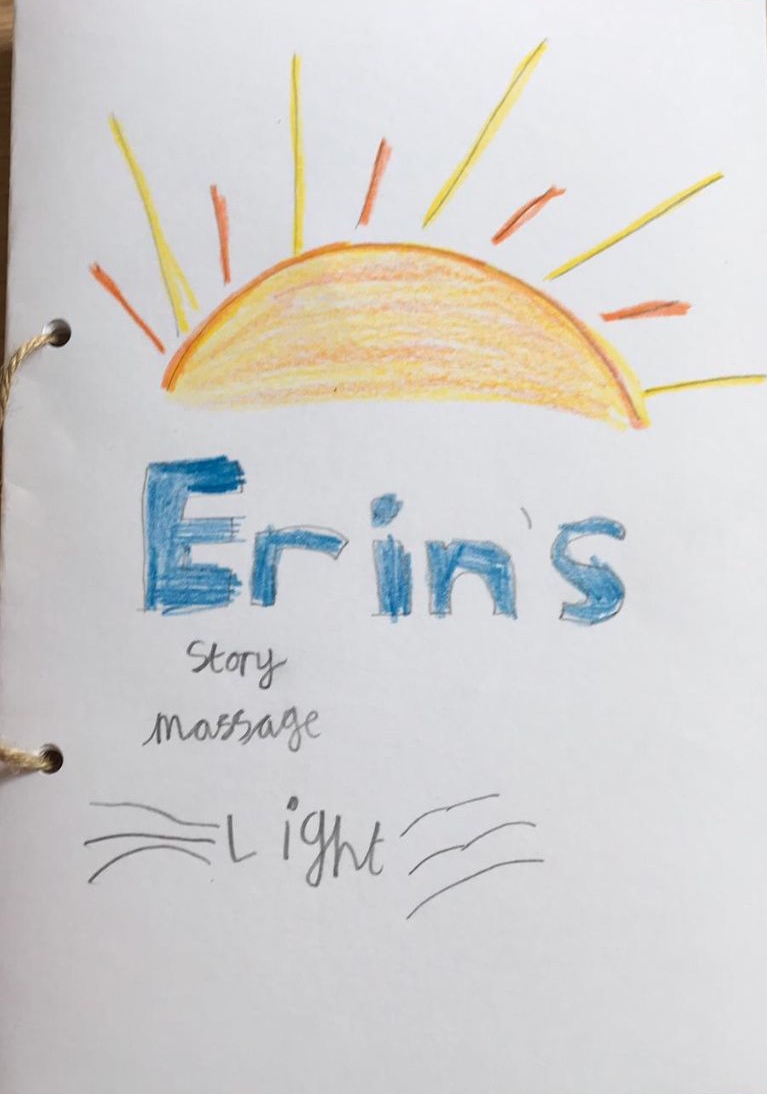 You will also be helping them develop a positive and respectful awareness of how touch can impact their lives, how they can talk about their feelings with confidence and feel listened to.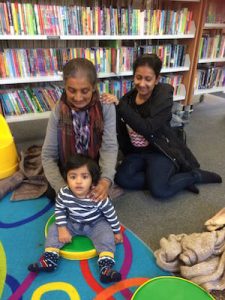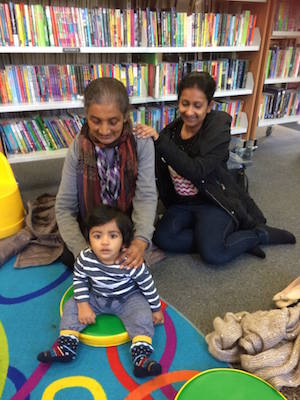 "My three-year-old asks for Story Massage, asks to give me a Story Massage and makes up his own stories when doing it. I am amazed at how quickly young children can take it onboard. Brilliant. I loved the online course." Annalisa Hull, Relax Kids Coach and Mother

"I did the online course earlier this year. My three children have really taken to Story Massage. The take turns to share a massage story or make up their own script. It has increased their bond and given them something lovely they can do together." Carmel Donaldson, Connected Kids Tutor.

"I work with a lot of 'anxious', 'angry', 'active' children who just adore Story Massage and respond so well to it." Cindy White, Barefoot Wellbeing and Parent Coaching 

"I thought that online course was fantastic! I have been using the bookwith my four-year-old son for some time, but the course added a whole newdimension. He loved helping me to write massage stories and using thedifferent hand signs for feedback. It has given me the confidence to branch out from the book and inspired me with lots of new ideas for using the Story Massage Programme to support families in the community." Heidi Munnoch, Baby Massage Instructor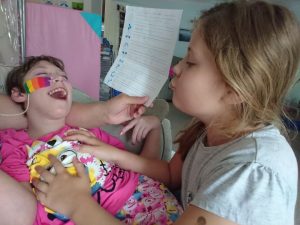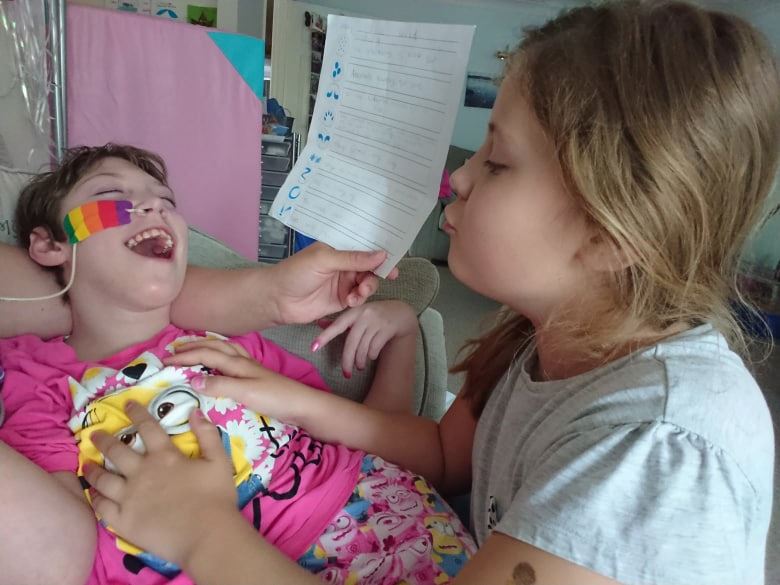 ---
More about the Story Massage Programme
The Story Massage Programme combines the benefits of positive, respectful touch with the creativity and engagement of storytelling. Ten simple massage strokes form the basis of the Story Massage Book and training options. These strokes have a child friendly name, such as The Circle or The Sprinkle, and an easy to recognise symbol making it accessible for all. It is a fully inclusive activity, no clothing is removed and no oil is used so it is ideal for young people and children of all ages and abilities. The perfect activity for Summer Holiday fun. Sign up to the course here, today: Story Massage Online Course