Are you looking for ways to include teenagers in positive touch activities? Sarah Checketts, a secondary school teacher has introduced the Story Massage Programme as part of a successful Community Service programme linking teenage pupils with younger pupils at a local primary school. We talk to Sarah, a winner of our Story Massage Best Practice Award, about the benefits of her innovative project.
---
Teenagers run Story Massage Sessions at After-School Club
Sarah works with Year 10 pupils, aged 14/15 years, at Cheltenham College, a boarding school, to introduce Story Massage to pupils at an after school club at Naunton Park, a local primary school. "The pupils at the after-school club range in age from reception to Year 6," says Sarah, pictured below, right, on a Story Massage training day, "Everyone benefits – the teenagers, the younger pupils and the staff!"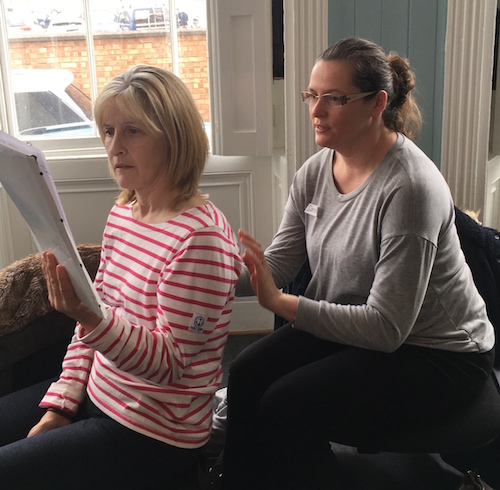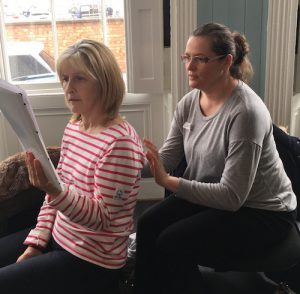 The weekly drop-in sessions, which last an hour from 4-5pm, are led by the older pupils who work with the individual choices of the younger pupils. "Some work on a one-to-one basis to help children create their own massage stories," says Sarah, "Others like to share pre-written stories. It is all very informal and relaxed."
---
Benefits for Year 10 pupils
Learning a new skill. Sarah works with the pupils on a rotation basis in 8 week blocks. In the first session they are taught the ten Story Massage strokes and the underlying principle of mutual respect and consent. They also have the opportunity to practice on each other.
Relaxation time. The massage sessions help the pupils to switch off and de-stress at the end of a long and pressured academic day.
Feeling valued. The pupils live in a boarding school environment and the after-school club gives them the chance to leave the school campus and do something that benefits others. "It is a way to expose them to the lives and challenges of others," says Sarah, "and for them to feel valued for being involved in such a positive and personal project."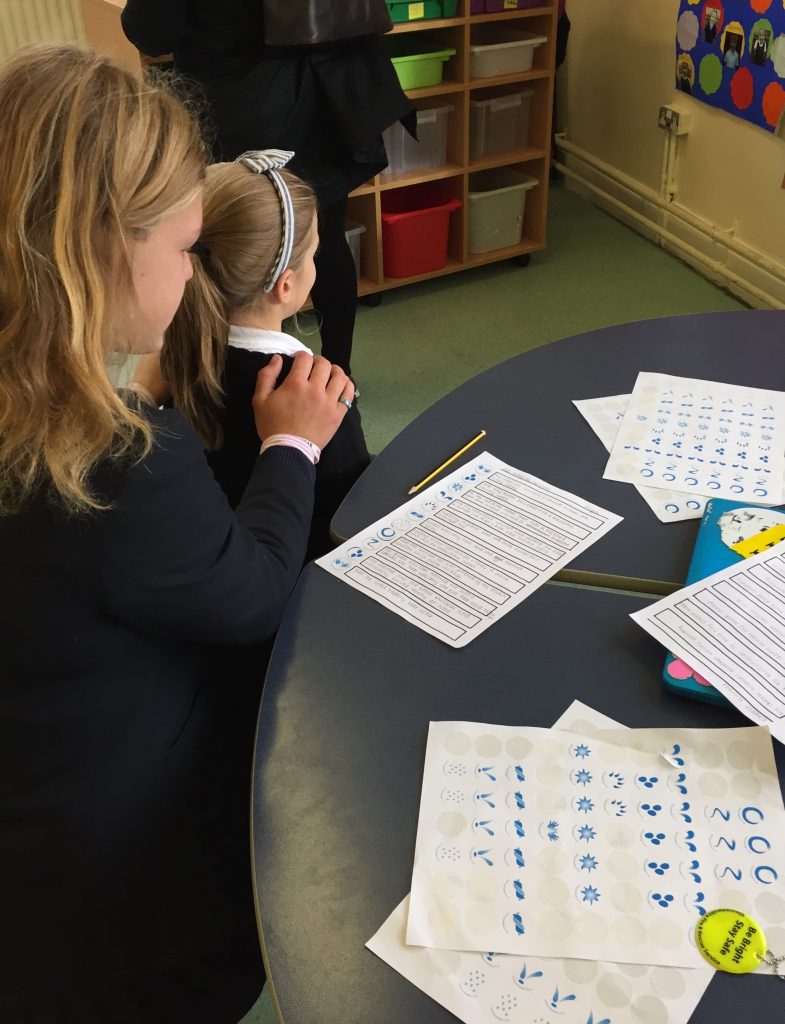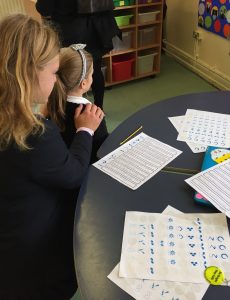 ---
Benefits for pupils and teachers at the local primary school
One-to-one attention and support. "The younger pupils love spending one-to-one time with the older pupils and myself," says Sarah, "This also allows teachers time to a give additional support to other children who don't choose to be in the story massage group."
Benefits of positive touch. The children enjoy massaging each other and experience the physical and emotional benefits of respectful touch.
Developing creativity and writing skills. The young pupils work hard to produce their own massage stories and take them home to share with their families.
Consolidation of classroom learning. The children are invited to write massage stories based on school topics. Story Massage offers a new and different learning approach.
Boosting confidence and self-esteem. The children feel a great sense of pride in their achievements in creating their own stories. An example of this was a Stone Age massage story written by one of the children with her Year 10 helper. "The teacher absolutely loved it when the child sought her out and asked if she could do the massage story on her," says Sarah, "The child was beaming with pride and confidence when the teacher was so positive. She has since been asked to share the story with the class as the 'expert'."


---
More about the Story Massage Programme
The Story Massage Programme combines the benefits of positive, respectful touch with the creativity and engagement of storytelling making it suitable for all ages and abilities. Ten simple massage strokes form the basis of the programme. These strokes have a simple name, such as The Circle or The Sprinkle, and an easy to recognise symbol. No clothing is removed and no oil is used. Stories can be taken from our Story Massage book, adapted from favourite stories or songs. Or you can work together to create your own stories.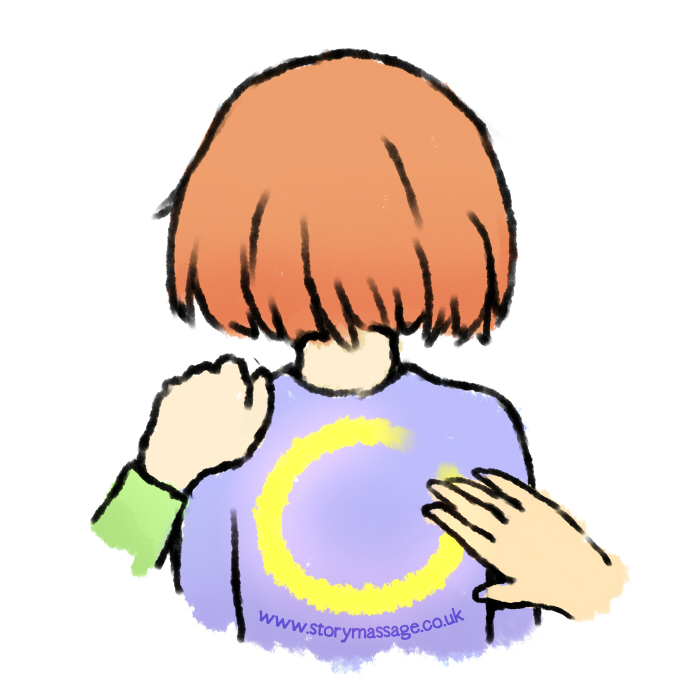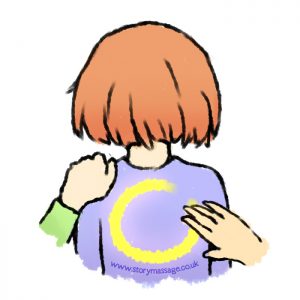 Would you like to train in the Story Massage Programme?
Are you inspired by the way that Sarah is encouraging teenagers to share respectful touch at an after-school club?
If you would like to use the programme at home or work then you will love our flexible online course. All the information is here: Online Training Course.
You will learn how to share the ten Story Massage strokes, adapt familiar stories and even create some sensory stories of your own. Ideal for well-being coaches, therapists, teachers, SEN staff, support staff, Early Years practitioners, those working with people with additional needs, everyone with an interest in sharing positive touch activities with adults or children – or even pets!