We're delighted to be publishing a series of blogs featuring the inspirational people who are giving talks and presentations at our Story Massage Conference in May 2019. Today, we talk to Tracey Allport, an award-winning therapist and well-being practitioner with her own business MOTH Therapies. Tracey will be presenting a workshop on "Enhancing the Benefits for Babies and Toddlers" at the conference.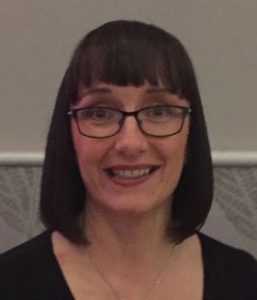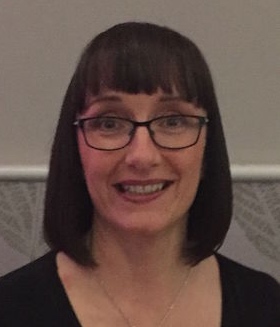 ---
Tell us more about MOTH Therapies 
I don't have a simple job title – my working life is very varied! Hence the name MOTH Therapies (Massage, Occupational Therapy, Health and well-being).  I'm a therapist providing a range of services to help people to stress less, live more and feel well, through the full cycle of life from babies to the elderly.
I'm a trained in a number of modalities including Massage Therapies, Baby Massage, Story Massage, Occupational Therapy and Aromatherapy. I am also a Meditation Leader and CONTROL practitioner. I have a passion for people, for caring and wanting individuals to reach their potential, achieve their goals and have the best quality of life possible.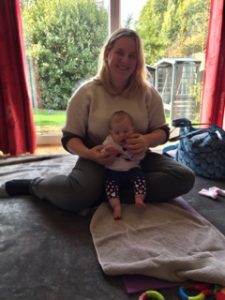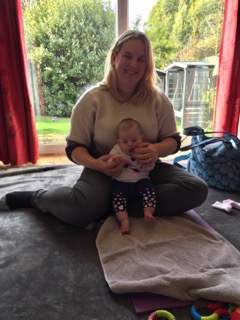 ---
Where do you use Story Massage?
I provide follow-on Story Massage classes for babies, after they have attended my traditional baby massage classes. Each class has a different theme and they change to incorporate the babies' developmental stages. These classes are held in my beautiful bespoke studio, in Whitstable, Kent. I also run all age group sessions, during events or to fundraise for local charities.
---
What do you love most about Story Massage?
It is so flexible and allows for greater interaction, stimulation, communication and bonding between babies or children and their parents. I adore watching the babies little faces light up with enjoyment. The mums are ecstatic when the babies are so exhausted and sleep well after the sessions. Story Massage is such a fabulous tool as it grows with the baby, into childhood. It's amazing to see busy babies stop and engage in the activity; it's a mindfulness activity in action and it's fun!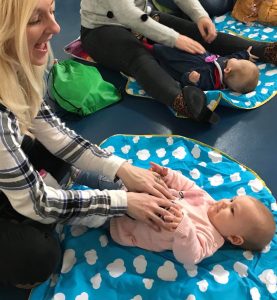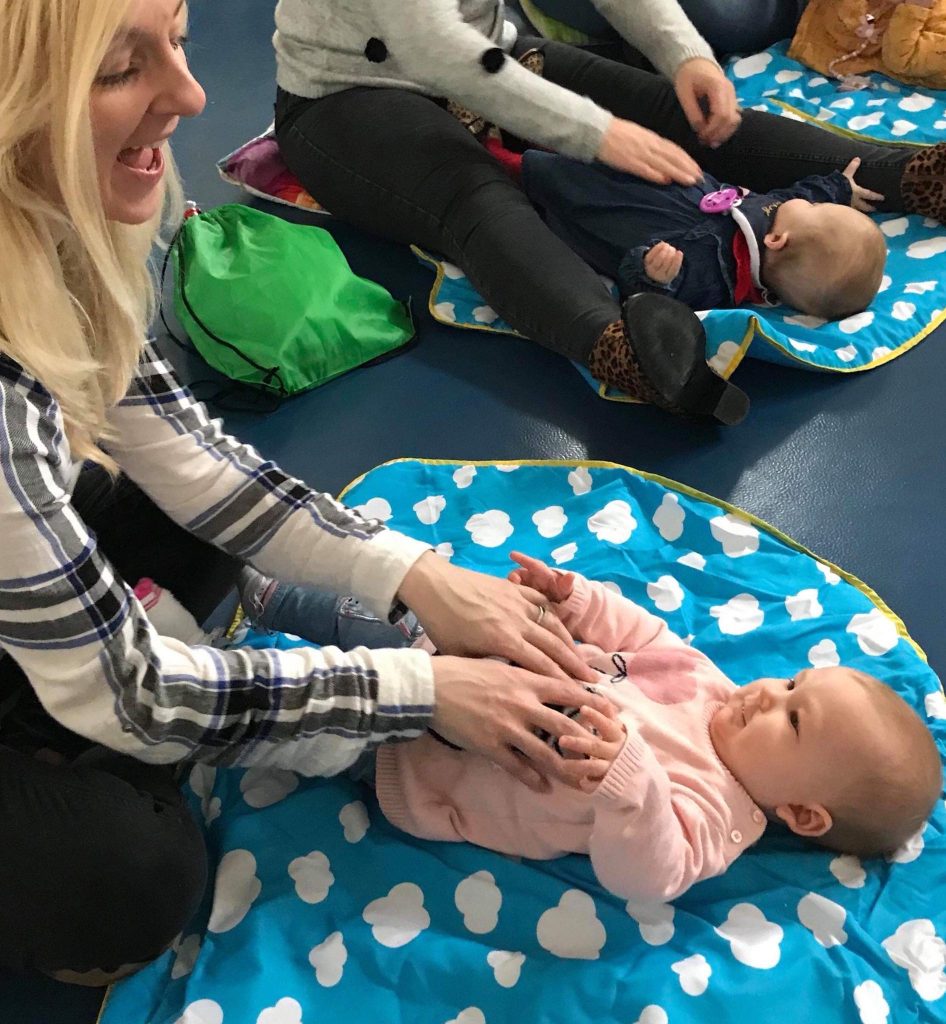 ---
What is your greatest professional achievement? 
In June 2018, I won the Gold Award at The Kent Health and Beauty Awards, Complementary Therapies category. I was so thrilled and surprised. It was just the incentive that I needed to launch my own business on a full-time basis. The previous two years had been focused on building my business and gaining new qualifications whilst still holding down a job.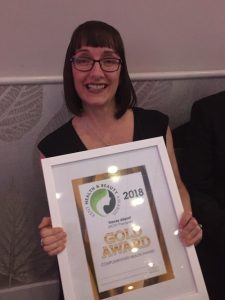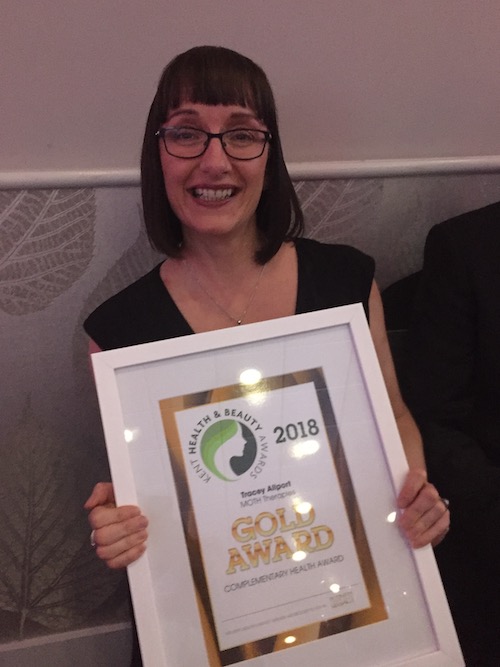 ---
How do you relax?
I've recently started going to the local WI and we try a different craft or activity each month. I delight in going back to my OT roots, of purposeful activity, which gets you out of your head and it's a wonderful way to spend time socialising too.
---
What is the theme of your workshop at the conference?
We will be looking at how to maximise the benefits of Story Massage for babies, toddlers – and their parents! We will discuss themes, stories and techniques that work best for this age group. I'm really looking forward to sharing ideas for good practice with others using the Story Massage Programme with babies and toddlers, or those who are planning to.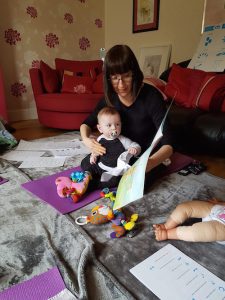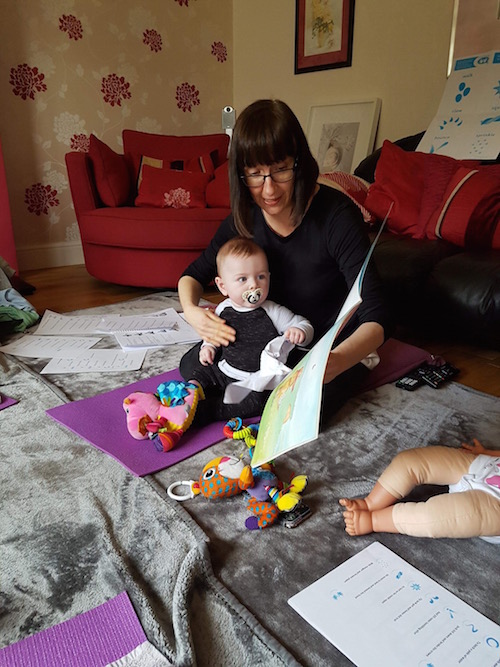 ---
More about Story Massage
Story Massage combines positive touch with the fun and creativity of storytelling. Ten simple massage strokes form the basis of the Story Massage programme. These strokes have a name, such as The Circle or The Sprinkle, and an easy to recognise symbol making it accessible for all. It is a fully inclusive activity. No clothing is removed and no oil is used. You can find more information in the website: Story Massage. The Story Massage Conference is open to those who have trained with Mary Atkinson and Sandra Hooper, co-founders of the Story Massage Programme. But if you have a friend or colleague who has trained and is attending the conference, then you can come along too!