"A wonderful interactive and calming experience for children with PMLD" was how Sophie Kidd-Munnery described the Story Massage Programme in a recent facebook post. We were really touched by Sophie's glowing testimony of the benefits for her two daughters, Maisy and Poppy (pictured below). So we've repeated it here … in Sophie's own words.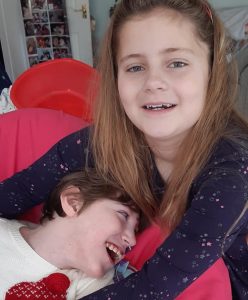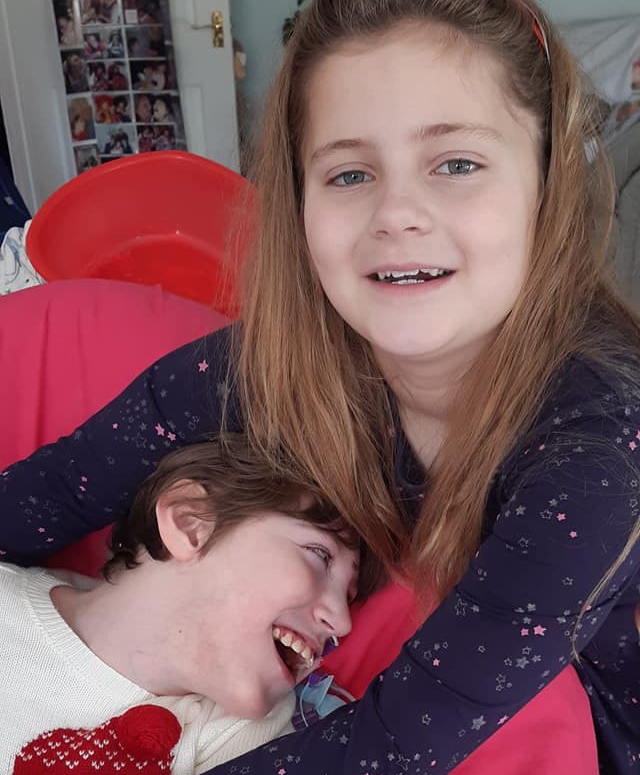 ---
Training in the Story Massage Programme
"A couple of years ago I trained in the Story Massage Programme. The course opened up my mind and inspired me to start using this wonderful technique with my daughters Maisy and Poppy at home. The benefits were so amazing that I won a Best Practice Award and we were featured on blog posts: Benefits of Story Massage for Children with PMLD and Helping Children with PMLD Cope with Bereavement.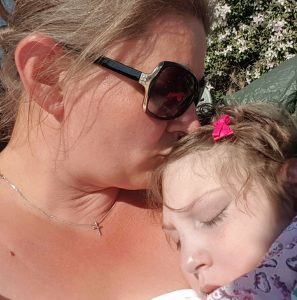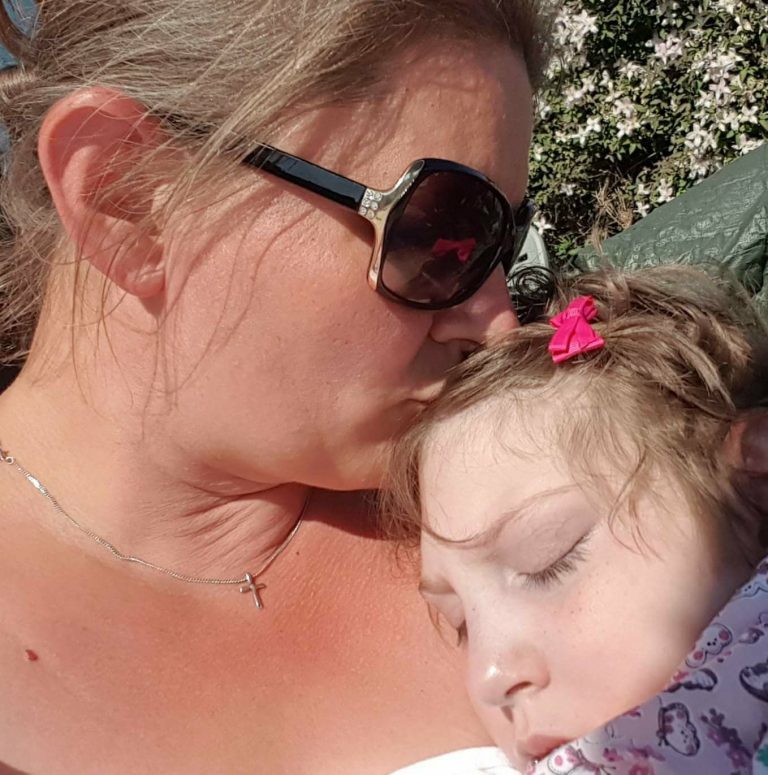 ---
Running a Story Massage Group
"My next step was to start a little group at Ramsey War Memorial Hall where I had become a volunteer.  I ran this alongside a playgroup and it meant so much to me. I also put on different themed events. Sadly my involvement at the charity has had to be shelved due to Maisy's changing health and other traumatic life events. But my love and use of the Story Massage Programme within our family home has never been lost.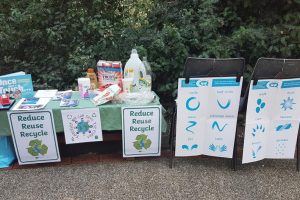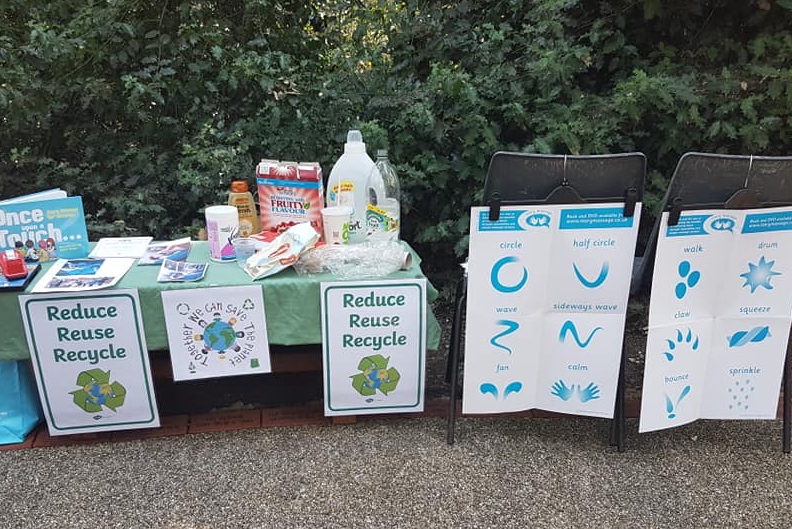 ---
Positive Touch and Life Support
"Last year Maisy became very poorly and was on life support. Sharing massage stories was so important to us during this time and through her whole PICU journey. It gave us the ability to keep connected in some form with her.
"I hoped that she could hear the stories and feel our love through the positive touch. Her heart rate used to increase sometimes which gave me the sign that she was still there even if she was so desperately ill. I hoped it gave her the reassurance that we were with her, willing her to survive.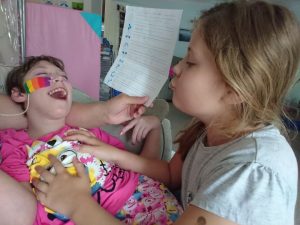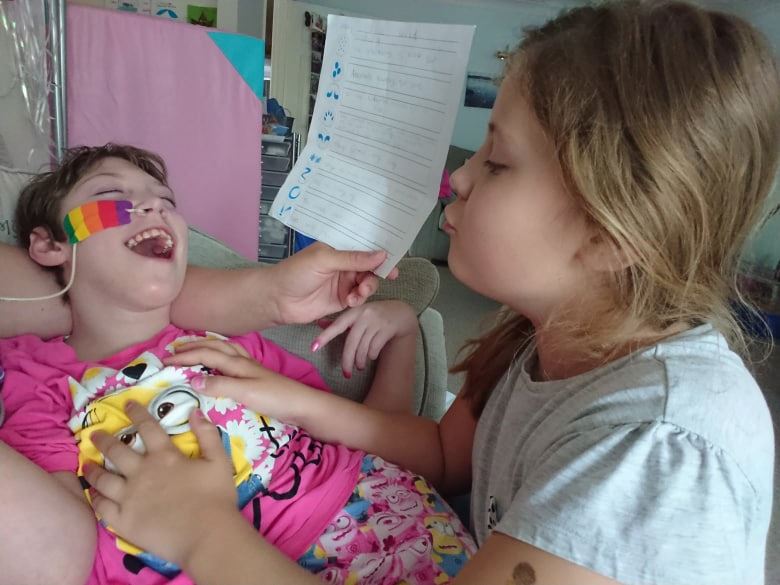 "Maisy was in hospital for nearly six months and I continued to adapt familiar pieces of music and rhymes into massage stories. Since being home I have used it within her rehabilitation. And also during times when she has endured further infections to aid healing and to create a calm environment.
---
Enhancing Family Bonds
"Poppy has always loved sharing massage stories with Maisy. It was a wonderful way to help rebuild the loss they endured when they were separated. The results were breathtaking. Poppy was awarded a Junior Practice Award for the way she cared so much for Maisy and showed her love by writing massage stories. It has truly enhanced the love that the girls and I share between us and has created such a wonderful interactive and calming experience for Maisy.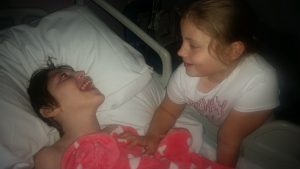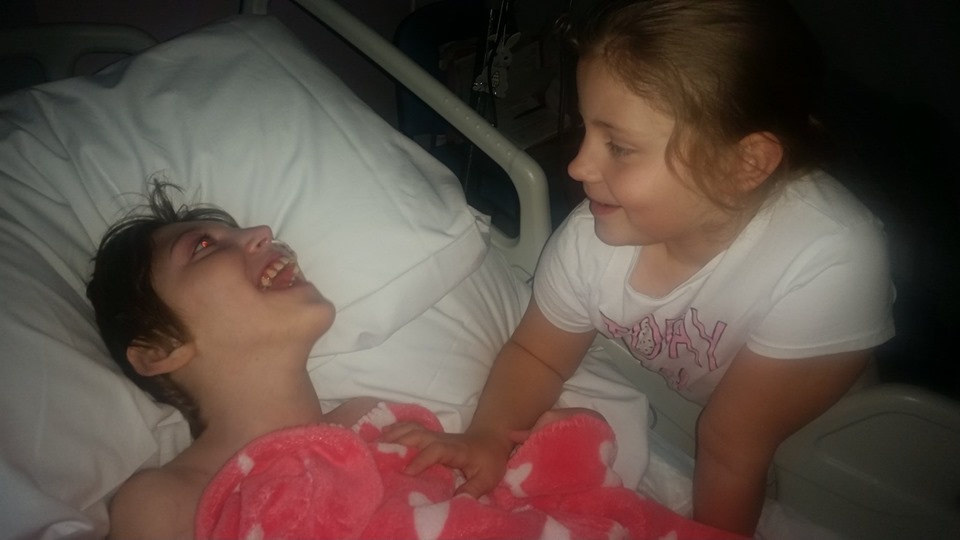 "Other members of my family now use the Story Massage Programme too along with some friends who have watched me practise this wonderful technique. Even our pets enjoy the benefits! It just proves the true impact something so simple can have. You need nothing but the ability to adapt and deliver the strokes. It bring so many benefits for children with PMLD, and their families. I would really recommend anyone to take the training and find out more about using this wonderful technique at home or within their work. Story Massage Training.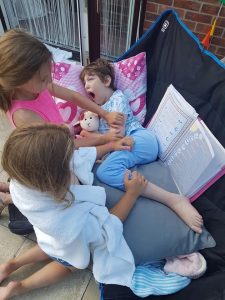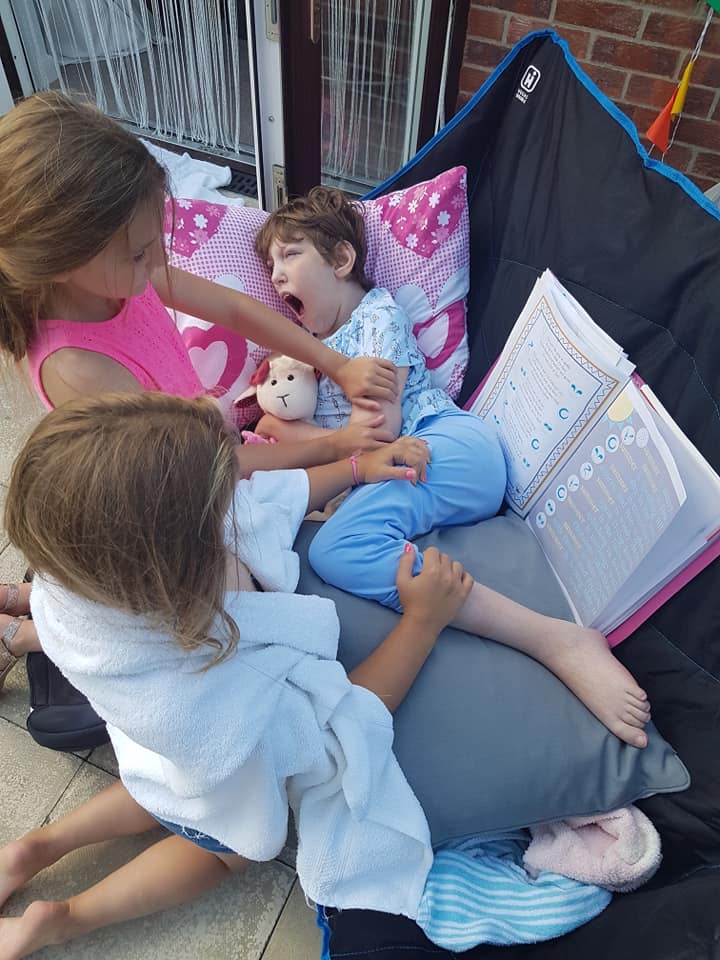 ---
Fun and Interaction
"Here is a video of Maisy enjoying the audio book Superworm by Julia Donaldson, adapted as a massage story. It was so precious to see Maisy's positive response. A very beautiful moment."