We are delighted to be Associate Sponsors of World Nursery Rhyme Week 2020 (November 16th to 20th). The Story Massage Programme of positive touch strokes works wonderfully with favourite nursery rhymes so it is an ideal collaboration. Read on to download your FREE Story Massage versions of the five nursery rhymes.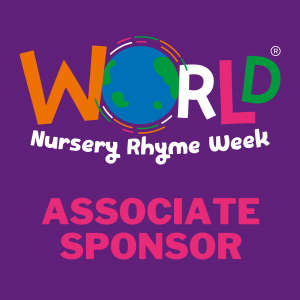 ---
World Nursery Rhyme Week is an international initiative promoting the importance of nursery rhymes in early childhood development. Do check out the website to find out how you can be involved and register your family or Early Years setting for free resources, downloads and brilliant ideas for activities.
The rhymes for this November are below. Click on the name of each rhyme to download the Story Massage version:
Monday 16th – Wheels On The Bus
Tuesday 17th – Five Little Speckled Frogs
Wednesday 18th – Hickory Dickory Dock
Thursday 19th – Old MacDonald Had A Farm
Friday 20th – Miss Polly Had A Dolly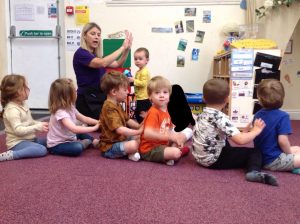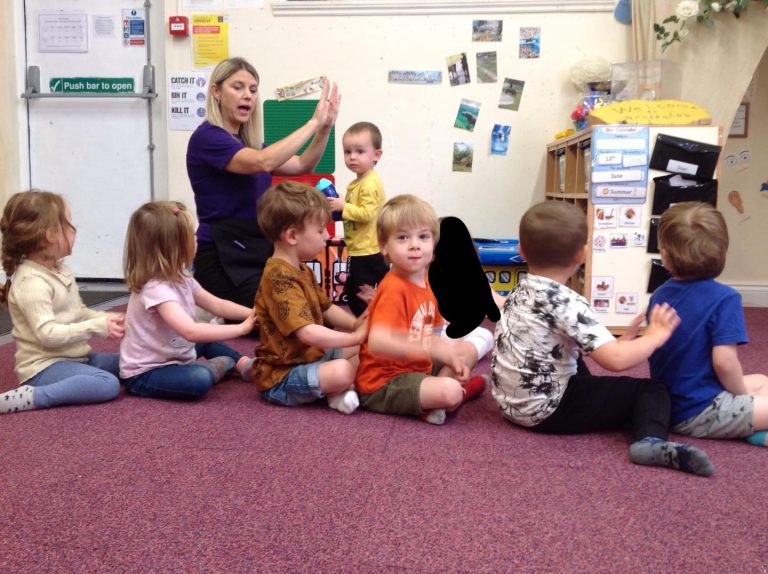 ---
Nursery Rhymes and the Story Massage Programme
Key benefits include:
Vocabulary, language and literacy skills
Numeracy skills
Social, physical and emotional skills
Fun and positive interaction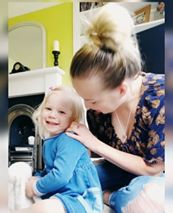 ---
More about the Story Massage Programme
The Story Massage Programme combines the benefits of positive touch with the creativity of storytelling. Ten massage strokes form the basis of the programme. These strokes have a simple name, such as The Circle or The Sprinkle, and an easy to recognise symbol making it fully accessible for all ages and abilities.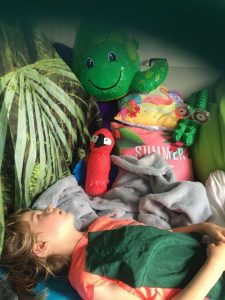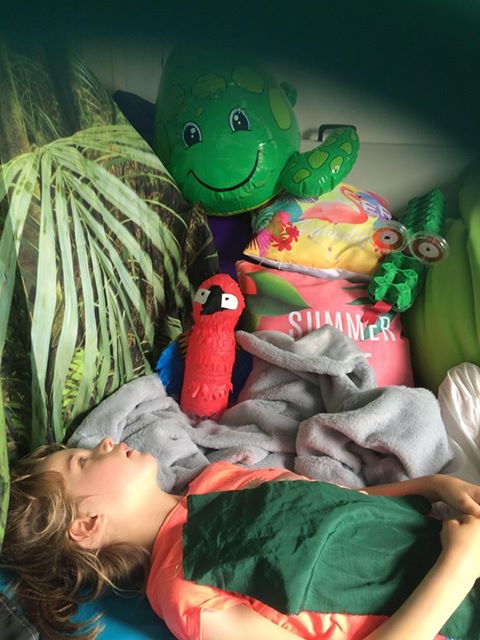 ---
Would you like to train in the Story Massage Programme?
If you would like to use the programme at home or work in Early Years settings then you will love our flexible online course. All the information is here: Online Training Course.
You will learn how to share the ten Story Massage strokes, adapt familiar stories and even create some sensory stories of your own. Ideal for Early Years practitioners, parents and those working with children with additional needs.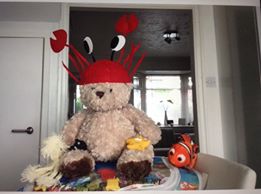 "The Story Massage Programme can be so easily adapted for all ages. Babies love the singing, rhyming and one-to-one interaction with their parents. Toddlers enjoy the interactive nature of the Story Massage Programme and the sensory experience of props during the sessions. Pre-schoolers like sharing a favourite nursery rhyme – and sometimes putting their own words to the rhymes!" Katie Smith, Infant Massage Instructor.

"Our children love the combination of the Story Massage strokes and a nursery rhyme. We have noticed a real improvement in emotional literacy and social skills. This, in turn, is helping to build the children's resilience to adversity in their lives." Christine Muslek, Early Level Practitioner at Shotts Family Learning Centre.

"'Twinkle, Twinkle Little Star' is a firm favourite for sharing Story Massage sessions in our home. The fun and interaction has opened up a whole new world for my profoundly disabled daughter and the whole family. Being able to find something that gives us the ability to reassure Maisy in such a positive way, in good times and bad, is such a wonderful thing." Sophie Kidd-Munnery, full time mother.