There have been a few requests about accessing our Story Massage strokes as digital images. So we have developed our resources and there are now three options for purchase. These are only available for people who have completed our face-to-face or online training course.
Option 1 – the strokes as pdfs. £10. These are ideal for use as a powerpoint presentation of the strokes. These pdfs have the names of the strokes (see example below) and can also be saved in word and used for creating stories using your own templates.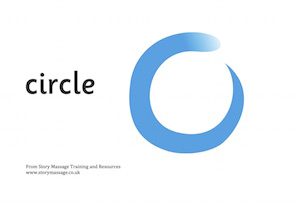 Option 2 – our new development is the strokes in circular form as jpg, giff or pgn. £15. These are the same format as the stickers so can be used with our standard templates (see example below).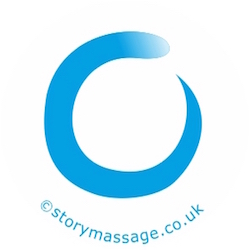 Option 3 – You can, of course, have both options for £25!
HOW TO BUY THE DIGITAL IMAGES
These images are only available to people who have completed our face-to-face or online training. Please email your request and the date and venue of your training to info@storymassage.co.uk