We're celebrating the popular World Nursery Rhyme Week (7th -11th November 2016) by creating Story Massage activities based on five different nursery rhymes. We will be sharing one every day this week. Today's choice is Incy Wincy Spider.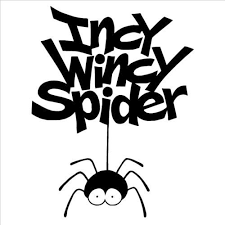 ---
Nursery Rhymes as Story Massage
Nursery rhymes are ideal for creating sensory stories using our ten basic Story Massage strokes. We worked with staff from Stoke-on-Trent Libraries and Ysgol Pen Coch, a special school in Wales, to create positive touch activities for World Nursery Rhyme Week 2016.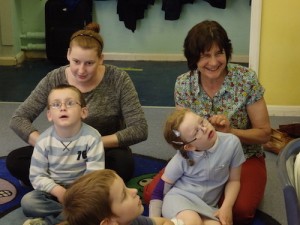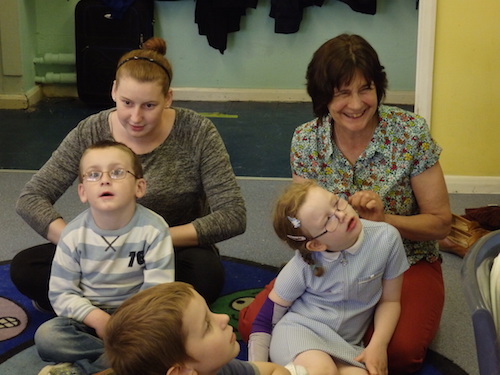 Lynne, a Teacher, and Kate, an Early Years Library Assistant, worked together to create Incy Wincy Spider as a sensory story massage for children. You can see below how they choose stickers to indicate which strokes are associated with the words of the nursery rhyme.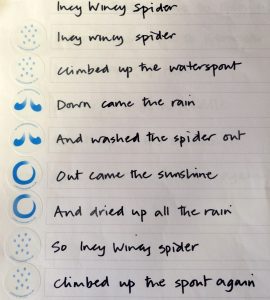 ---
Incy Wincy Spider in Action
And now you can see Anna, an Early Years Librarian, and Kate, an Early Year Library Assistant, demonstrating the actions. Look how the simple strokes illustrate the familiar words of Incy Wincy Spider. Story Massage is great fun – for children and adults!
---
More about Story Massage
Ten simple massage strokes form the basis of Story Massage. These strokes have a child friendly name, such as The Drum or The Bounce, and an easy to recognise symbol making it accessible for all ages and abilities. Our Story Massage book contains instructions with illustrations for the strokes and over 25 massage stories and nursery rhymes. It is available from the resources page of our website. Story Massage Book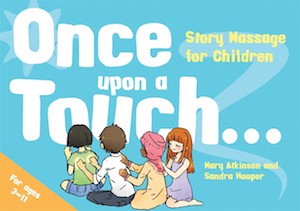 If you would like to introduce Story Massage in your home or work, then we hold a one day training course that is held around the country for individuals and groups. On these days we teach the Story Massage strokes and then work with you to adapt familiar stories and even create some sensory stories of your own. Story Massage Training
---
More about World Nursery Rhyme Week
World Nursery Rhyme Week is sponsored by Music Bugs (sensory music classes for children) and supported by music downloads and worksheets from Piccolo Music. The aim is to promote the important role that nursery rhymes play in early childhood by helping children master key skills such as language and communication and social, physical and emotional skills.
"My passion is finding a whole variety of different ways to sing a song. I've found that Story Massage is a wonderful addition to my work in baby and pre-school classes and schools – helping to bring songs and nursery rhymes to life in a fun and interactive way." Abi Cotton, owner of Piccolo Music and Story Massage Instructor
To find out more about how you can be involved in World Nursery Rhyme Week please visit the website: World Nursery Rhyme Week