The Story Massage Programme combines the benefits of positive touch with the fun and creativity of words – whether as story, rhyme or song. Ten simple massage strokes form the basis of the programme. These strokes have a name, such as The Circle or The Sprinkle, and an easy to recognise symbol making it fully accessible for all ages and abilities.
Story Massage sessions can be shared as a child to child or parent to child activity or with adults. It is popular in a variety of settings including schools, special schools, care homes, after-school clubs, family centres, hospices and of course, the family home. Do take a look at our blog for examples of how the Story Massage Programme is being used in different ways.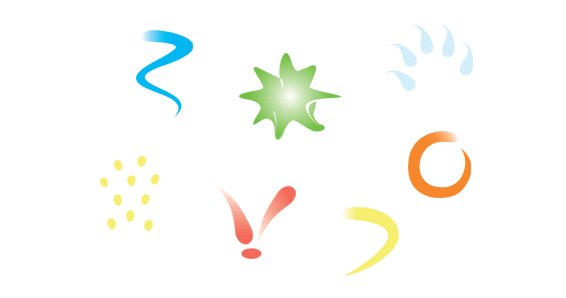 Fully inclusive for all ages and abilities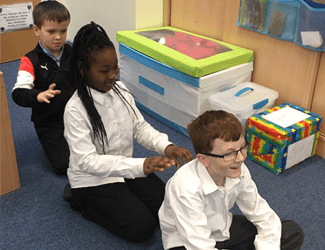 The ten strokes can be used on any area that is accessible, comfortable and appropriate for the individual. Strokes can be applied to the shoulders, back, arms, head, face, legs, hands and feet.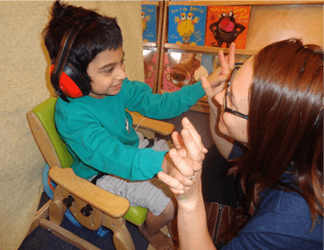 No oil is used so clothes do not need to be removed. Movements are safe and can be adapted to suit varying personalities and temperaments. Sessions can be spontaneous or planned.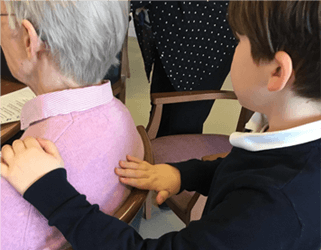 Positive touch through storytelling can be enjoyed by individuals of all ages and abilities. It is simple to learn and can be enjoyed almost anywhere and at any time.
Benefits of the Story Massage Programme
We all love stories. When combined with the benefits of simple massage strokes, stories present wonderful opportunities for creative fun and interaction. Sharing positive touch offers great scope for imaginative activity and learning for children of all ages and abilities. The benefits of positive touch are backed by extensive research from the Dr Tiffany Field and her team at the Miller School of Medicine in Miami with findings including:
Improved calmness and concentration
Increased self-confidence, self-awareness and self-esteem
Improved social skills
Increased engagement in activities
Better communication
Building respect and positive relationships
There is also an educational element as the Story Massage Programme can be used to fit in with the national curriculum. Many children have learnt their numbers and letters, plus history, geography and nature through massage stories.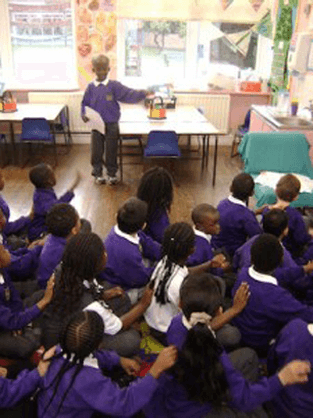 Learning and Communicating
The Story Massage Programme offers a way of learning and communicating through play and positive interaction. You can adapt your own massage stories from favourite stories and nursery rhymes, or have fun creating your own stories to reflect particular interests, activities or events.
Story Massage Programme
in action
You will find video demonstrations of the Story Massage Programme in a wide variety of settings on our Vimeo channel. There's also a wide selection of follow-along massage stories on our You Tube channel. Follow these links:
Story Massage Programme
reviews
I wholeheartedly recommend using the Story Massage Programme in schools (and in your own home!) as the children LOVE it. There are many benefits from introducing this into your setting and you can spark creativity and imagination by inviting children to design their own massage stories too.
Sarah Combe, Relax Kids and Well-being Coach
The Story Massage Programme is honestly the best intervention I've done in my 25yrs in the teaching profession. I work with children with complex medical needs and sharing massage stories. It opens up their world. We love our sessions and often change things we do in class to link to the Story Massage movements.
Tracey Smith, Teacher of children with PMLD
The children and young people we work with in our fostering service often need support to express and explore difficult
emotions. The Story Massage Programme has helped build trust and develop positive relationships.
Jessica Paget, Therapeutic Support Worker, Pyramid Care Fostering Service
Story Massage Programme
in numbers
Schools using Story Massage Programme
Followers on social media