Parental Partnership is central to the success of Shotts Family Learning Centre in North Lanarkshire. And the Story Massage Programme is helping to support that parental involvement. At a recent Story Massage introduction day for parents, there was a staggering 93% engagement with parents and carers.
---
Fun and Interactive Day
The day was organised by Shotts Family Learning Centre to introduce parents and carers to the benefits and practice of the Story Massage Programme. With 13 parents and five staff members attending, there was a real buzz in the room as everyone took part in the fun and interactive day.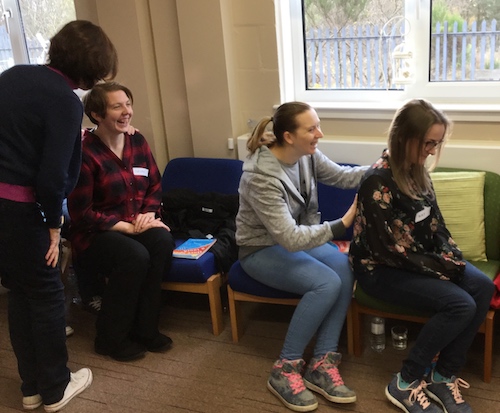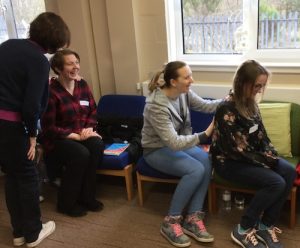 ---
Parental Partnership in Action
"We could not be any prouder for our parents and carers who gave up their Saturday to learn new skills to support their child's emotional wellbeing," says Lynn Walsh, Head of Centre, "It is a wonderful programme for supporting children to be relaxed, engaged and mindful. It works well alongside our Mindfulness Parents Programme. "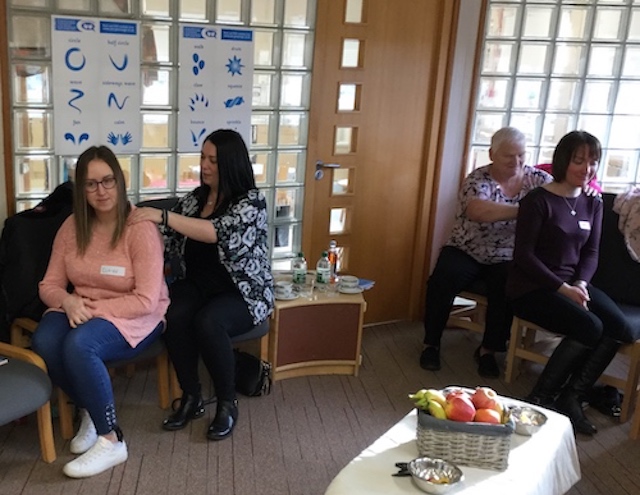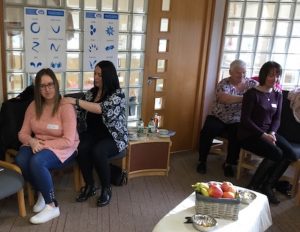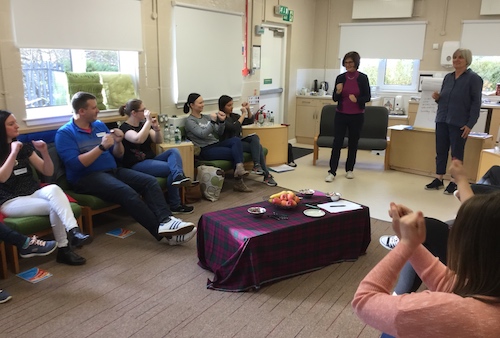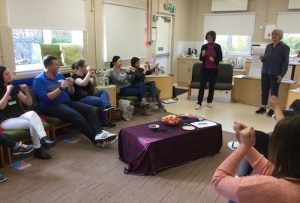 ---
Fun for All Ages and Abilities
The Story Massage Programme combines the benefits of positive touch with the fun and creativity of words – whether as story, rhyme or song.  Ten simple massage strokes form the basis of the programme. These strokes have a name, such as The Circle or The Sprinkle, and an easy to recognise symbol making it fully accessible for all ages and abilities. The strokes are used to 'illustrate' the words of the story.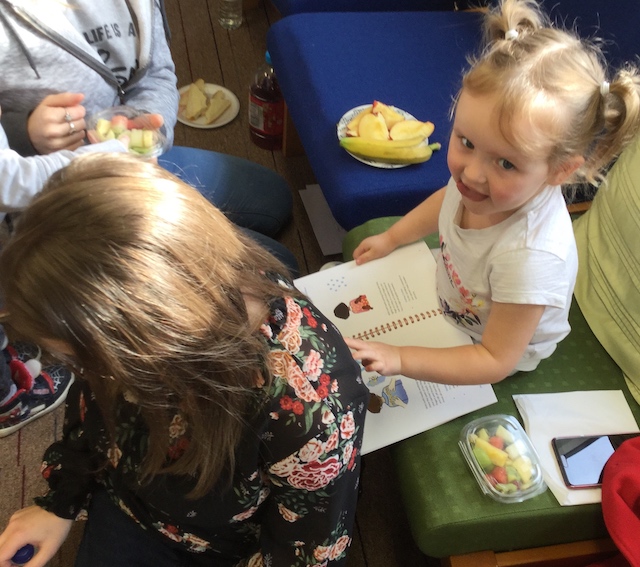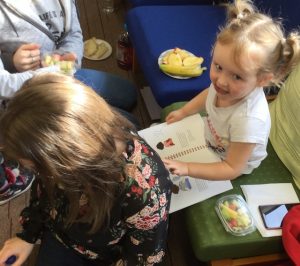 ---
Sharing a Massage Story
During the day, everyone enjoyed sharing the ten Story Massage strokes and learning how they could be used to adapt familiar stories, songs and nursery rhymes. The parents were really enthusiastic and could immediately see the benefits for their children. "It was so amazing to see parents putting into practise what they had just learned as the children in the crèche joined us for lunch," says Lynn, "We cannot wait to see how they will use this at home."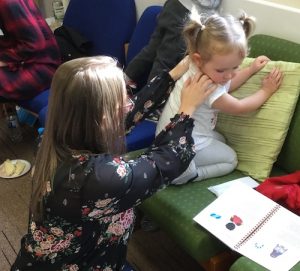 ---
Creating Massage Stories
During the afternoon, parents and staff worked together to write two original massage stories to share with children at home and in the nursery. One was on the theme of kindness and sharing, the other on the importance of healthy eating. Here is the first one which was created to engage the children with the message of being kind to each other.
---
Using the Story Massage Programme
Following an INSET training day in November 2018, all staff at Shotts Family Learning Centre are now trained to deliver the Story Massage Programme to the children. "Over the course of the year the programme has been steadily embedded into our nurturing approaches, with the children readily asking for and giving Story Massage either from a practitioner or their peer," says Lynn, "The Story Massage training day will support the continuing success of the programme by encouraging parental partnership. We have lots of ideas – so watch this space!"