How do you help comfort a child with PMLD after a bereavement? When Maisy's beloved Granny died, her mother struggled to know how to explain her sudden loss. Then Sophie discovered the Story Massage Programme and began using positive touch to help offer support and reassurance to Maisy. Sophie tells us more in this heartwarming blog.
---
Our Amazing Maisy
"Our darling Maisy came into this world 14 years ago, 9 weeks premature. She was 2lb 12oz. The tiniest baby I have ever seen and she was mine. She had numerous problems and suffered two bleeds to the brain which sadly resulted in her being blind, she also has cerebral palsy, severe epilepsy, scoliosis of the spine and numerous other medical and health issues but…. she is our amazing Maisy who has fought with all her might right from her very first breath.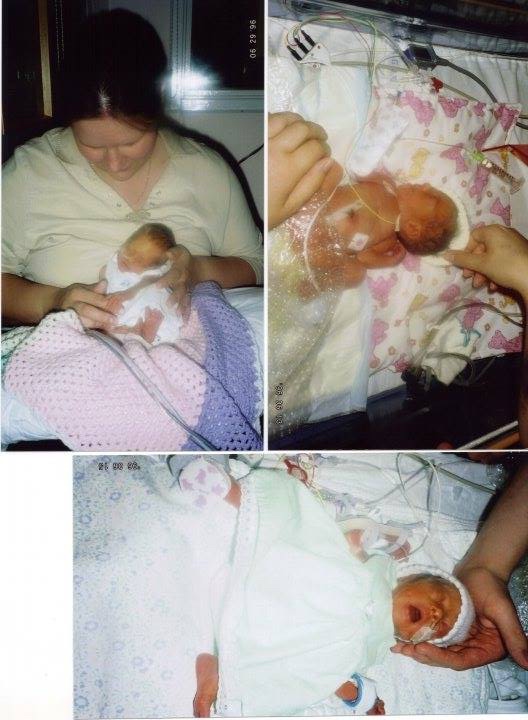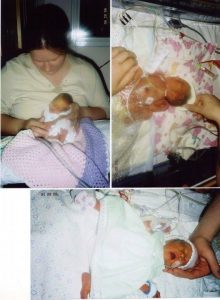 ---
Bereavement for Children with PMLD
"Maisy had a real connection with her Granny. They loved their cuddles and special times together – it was a wonderful example of the impact of positive touch on a relationship. Then six years ago my dear mum died and we all struggled so much with this bereavement. I couldn't explain to Maisy why all of a sudden this beautiful contact with her Granny was never going to be there again. I was desperate to find something and some way to still be able to give Maisy a little piece of her Granny. I wanted to give her comfort and some type of understanding of the huge loss we were all struggling to come to terms with.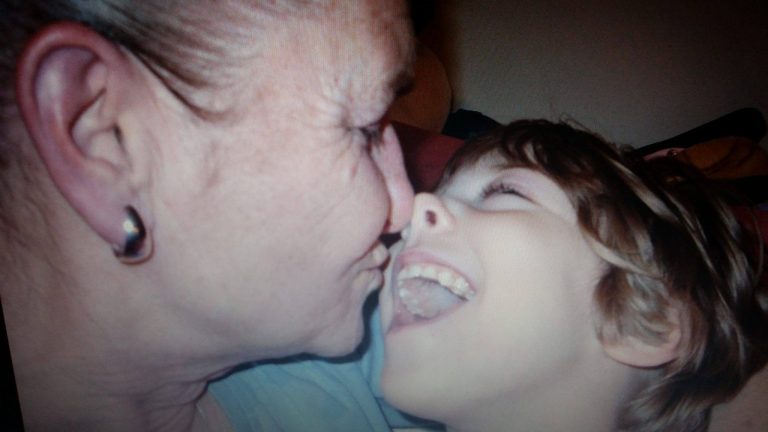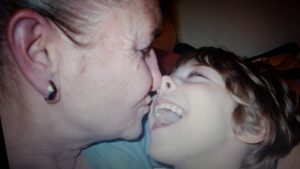 ---
A Wonderful Life
"We discovered that my mum had written some beautiful poems about the things that were important to her. One of these was written when Maisy was born. My dad put the poems together into a book and called it 'A Wonderful Life'. And we all loved reading the poems and remembering my mum.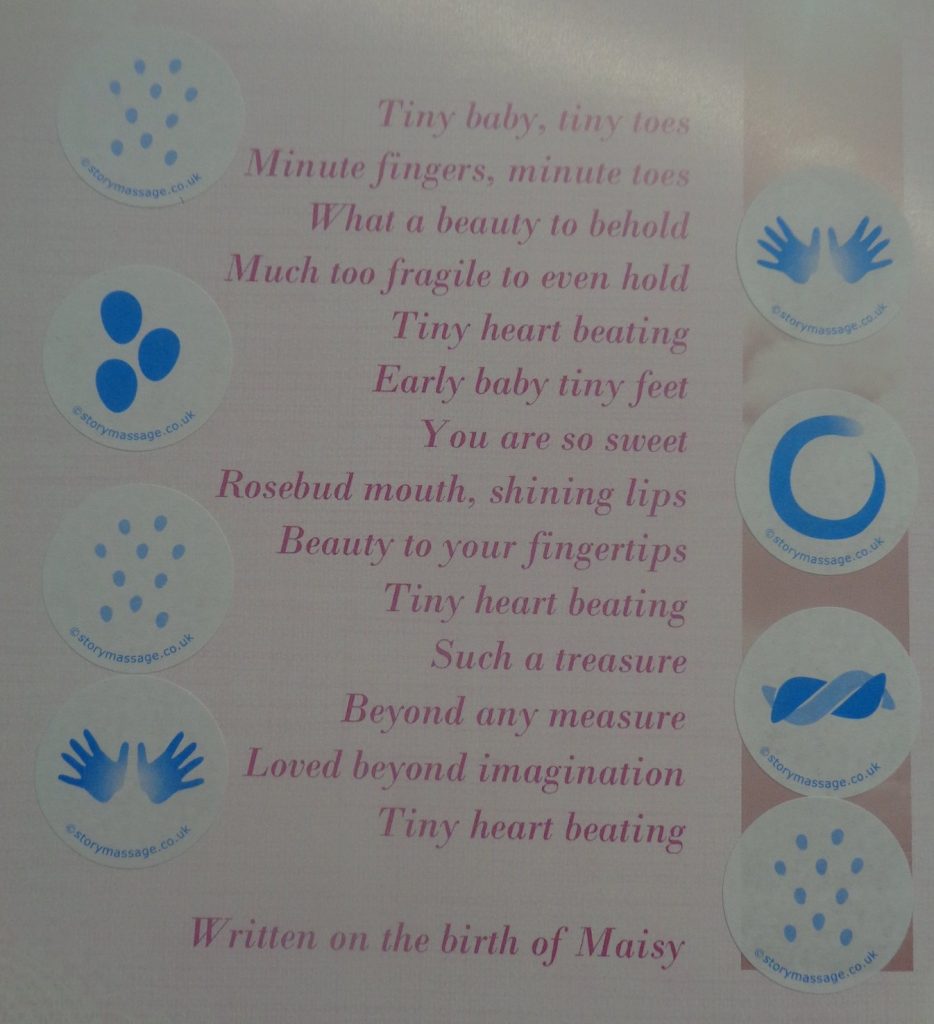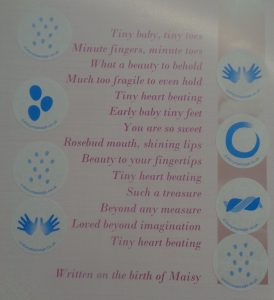 ---
Positive Touch and Poetry
"Then I trained in the Story Massage Programme – and a whole new world opened up to me. Finally, I had the opportunity to give something to Maisy that her Granny had left for just her. I applied the Story Massage strokes to my mum's poem (see above).  It is such a great comfort to Maisy and myself to be able to share her wonderful love in a truly positive and comforting way. It has helped us all to remember my mum in a way that she would have loved – through the powerful combination of positive touch and poetry.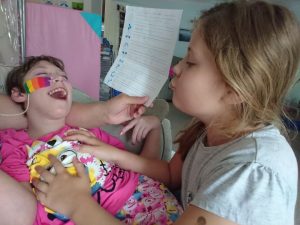 Our daughter Poppy loves Story Massage too! She has just won the first Junior Best Practice Award for Story Massage. She writes her own massage stories to share with Maisy – and they have a truly magical bond with each other."
---
More about the Story Massage Programme
Are you inspired by Sophie's blog about bereavement? The Story Massage Programme combines the benefits of positive, respectful touch with the words – of stories, poems or rhymes. Ten simple massage strokes form the basis of the programme. These strokes have a child friendly name, such as The Circle or The Sprinkle, and an easy to recognise symbol (shown in the poem for Maisy, above). It is a fully inclusive activity, no clothing is removed and no oil is used.
Our online training course is ideal for teachers, SEN staff, support staff, therapists, Early Years practitioners, those working with people with additional needs, Baby Massage Instructors, Relax Kids Coaches… everyone with an interest in sharing positive touch activities with children and adults. All the information is here: Story Massage Online Training