Many congratulations to Story Massage Practitioners who showed amazing creativity and enthusiasm for the programme, especially during lockdown. Here is a brief look at just some of the ways that 14 members of our Story Massage community are sharing the programme in a range of settings.
---
Verna Adderley
Verna is a teaching assistant at Hawthorns School in Audenshaw, Manchester. She makes no secret of the fact that she loves the Story Massage Programme and tells anyone who will listen to her! Verna runs Baby Story Massage sessions in the community.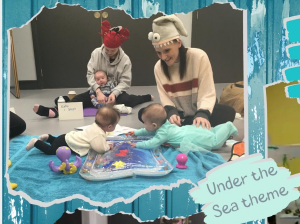 However, she uses the programme mainly within the SEN school where she works. She began in one class, but it proved so beneficial and popular that she now runs Story Massage sessions in four classes every week. Verna finds that visual aids help boost engagement and loves being creative adding visual props, resources and wonderful outfits to her lessons.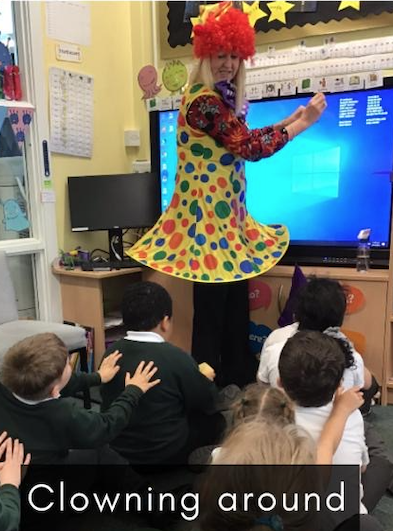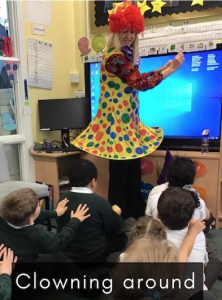 During lockdown, Verna continued her weekly sessions via videos and the school YouTube channel, receiving very positive feedback from parents. And yes, Verna and her teddy were always dressed for the occasion!
"I try to link my Story Massage sessions to class topics or world events and have written stories for Australia Day, World Octopus Day and World Food Day. I love writing my own stories as well as adapting favourite songs and rhymes." Verna Adderley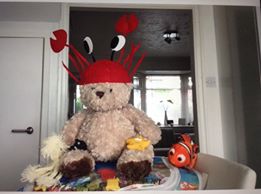 ---
Lauren Suzanne Burgess-Edwards
Lauren is an infant massage and baby/toddler yoga instructor. She runs her own business called 'Lollitots' in the West Midlands and Shropshire for children from 0-5 years. Lauren incorporates the Story Massage Programme into her weekly sessions.  Indeed, the programme is so popular that Lauren now runs follow-on sessions, workshops for parents and also 1-1 sessions. Parents often comment on how sharing massage stories help children with improved sleep and family bonding.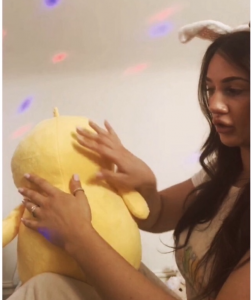 Lauren is also a nanny and cares for children who have been diagnosed with ADHD. The programme is part of their regular activities with a very positive impact on emotional regulation and bedtime routines. Lauren says the children really enjoy writing their own massage stories and practising on each other.
During lockdown, Lauren continued her Story Massage classes online so families could enjoy a bit of 'normality'. She also offered free online sessions on Sundays. open to all ages, where families enjoyed joining in together.
"The Story Massage Programme is a great way to explore different aspects of positive touch. It can teach children how to ask permission and be able to say 'yes' or 'no', making their own decisions. It is also a wonderful activity for teaching little ones to be gentle!" Lauren Suzanne Burgess-Edwards
---
Giuliana Wheater
Giuliana is an author, specialist therapist and founder of Therapies For Special Needs and Rainbow Kids Touch Therapy. She uses the Story Massage Programme in her 1-1 therapy sessions, in schools, special schools and within her Rainbow Kids groups. Indeed, her Rainbow Kids Group recently won our Junior Best Practice Award, the first group of children to win the award. Giuliana says the key benefits are instant calm, relaxation, focus and happiness.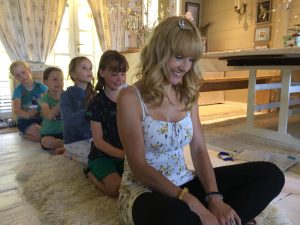 The programme proved to be a turning point for one girl aged 7, with selective mutism. Giuliana worked closely with her, gently inviting her to make up her own massage stories. Gradually, a werewolf started to appear in the stories accompanied by The Claw stroke. Then one day, there was a real breakthrough. The young girl spoke. She asked Giuliana to read her story aloud to the group. The werewolf in the stories was representing her severe anxiety. Writing massage stories offered her a way to verbalise her deep emotions.
During lockdown. Giuliana set up her own YouTube Channel called Giuliana Wheater Rainbow Kids Touch Therapy  with uplifting and inspiring videos highlighting the importance and science behind positive touch for all ages and abilities.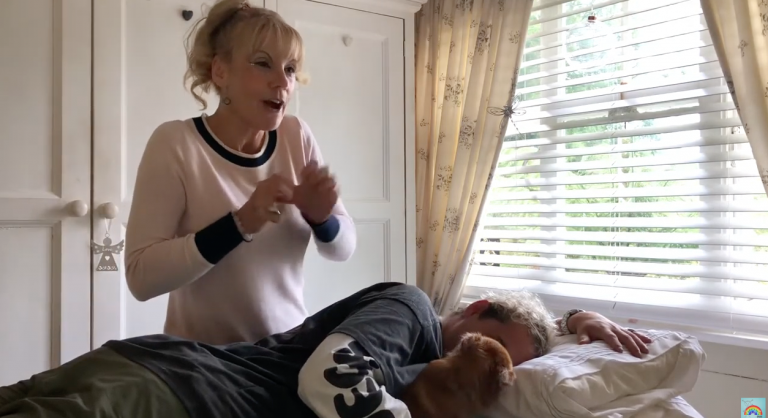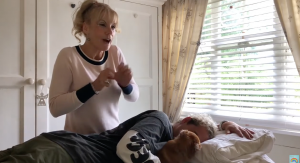 "When I get children out of their wheelchairs and lay them on beanbags or mattresses for a Story Massage session, it is beautiful to see the joy on their faces and the tension leave their bodies. The whole room is full of happy hormones that are so vital for coping and resilience." Giuliana Wheater
---
Karen Gibb
Karen is founder of Mind Marvels, delivering wellbeing sessions to young people based on the NHS 5 Steps to Mental Wellbeing: Learn, Move, Connect, Mindful and Be Kind. Karen's sessions, which take place in schools, nurseries and online with families, incorporate the Story Massage Programme within the Connect step. Parents have commented that the young people feel calmer and more in control of their emotions – and that they sleep very well after a Story Massage session. One parent of a child with autism told Karen that they had tried everything to help calm their daughter, but nothing worked until she tried and enjoyed sharing massage stories.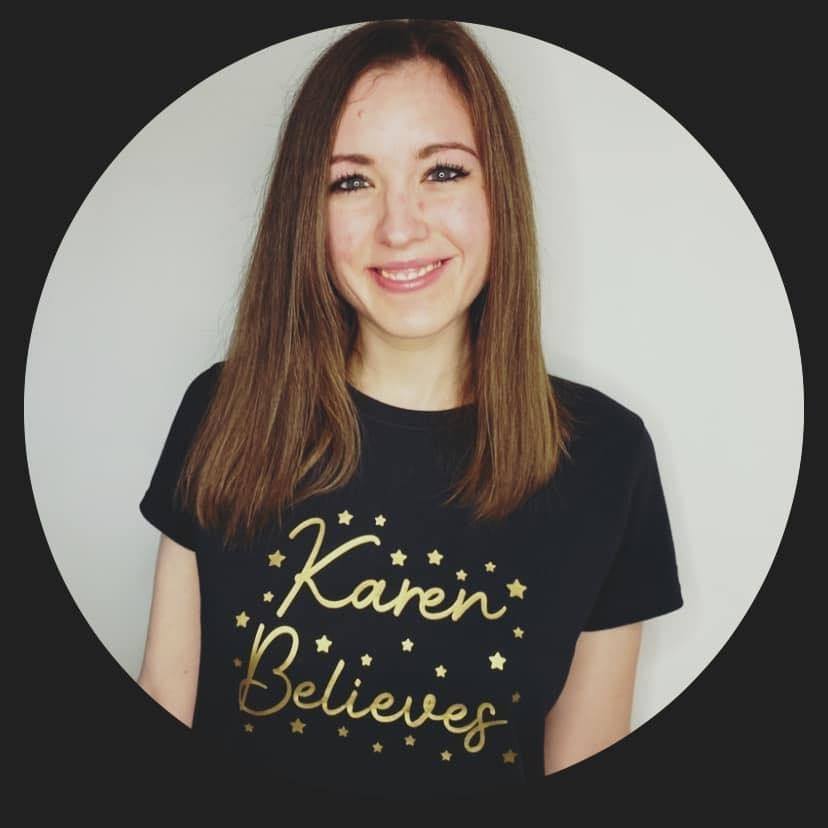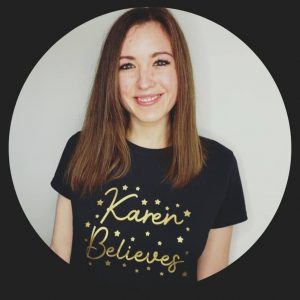 During lockdown, Karen moved her sessions online so that parents and young people could continue to bond together with massage stories. Karen attended the Self-Story Massage training, and says she now teaches self-massage ideas in her virtual classes. One young boy particularly enjoys self-massage and his parents say he is a lot calmer and can now self-soothe by using the strokes on his arms.
"Thank you to the Story Massage Programme for giving an amazing range of tools to support emotional wellbeing. It is wonderful to be able to help children find their own calming strategies now and for the future." Karen Gibb
---
Lynne Castle
Lynne is a Higher Level Teaching Assistant (Access Support) at St Giles School in South Croydon. For Lynne, the emphasis of her classes with PMLD learners is having fun and enjoying the interaction. She loves to include sensory props for added engagement. Lynne timetables weekly Story Massage sessions and loves to experiment with changing sensory environments within the school to give learners a variety of relaxing experiences. She says she can see different behaviours through their facial expressions – excitement, delight, stilling and amazement – and this has helped encourage calmness and develop better communication and concentration.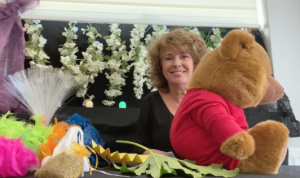 During lockdown, Lynne ran live Zoom sessions for PMLD learners which also offered support for the parents and carers. She planned massage stories with sensory items that were readily available in the home. Lynne then emailed the parents before each session with everything they needed so they had time to be prepared. She created powerpoints to help her with the sessions and practised at home so she felt confident. Feedback showed that everyone had fun interacting with each other, and the live sessions helped fill a gap for those children who were missing school and their usual routine.
"Since training in the Story Massage Programme, I have felt encouraged and supported by the Story Massage team and members of the community. I have had lots of guidance, help and new ideas." Lynne Castle
---
Lynne Halley
Lynne is a P6 Class Teacher at Thorntree Primary School in Glasgow, one of our Centres of Excellence in the Story Massage Programme. Lynne uses massage stories to enhance lessons in health and wellbeing, to help regulation of emotions, to showcase learning of curriculum topics and to help with difficult times such as transition to a new class.  Lynne finds that writing and sharing massage stories about emotions can help give pupils a language to identify and talk about their feelings.
One pupil found it hard to concentrate in lessons as she was so anxious. Writing massage stories about her worries helped put them in perspective. She then wrote stories to share with younger pupils and at home, and this boosted her confidence. After a few months, she began writing massages about things that made her happy and calm.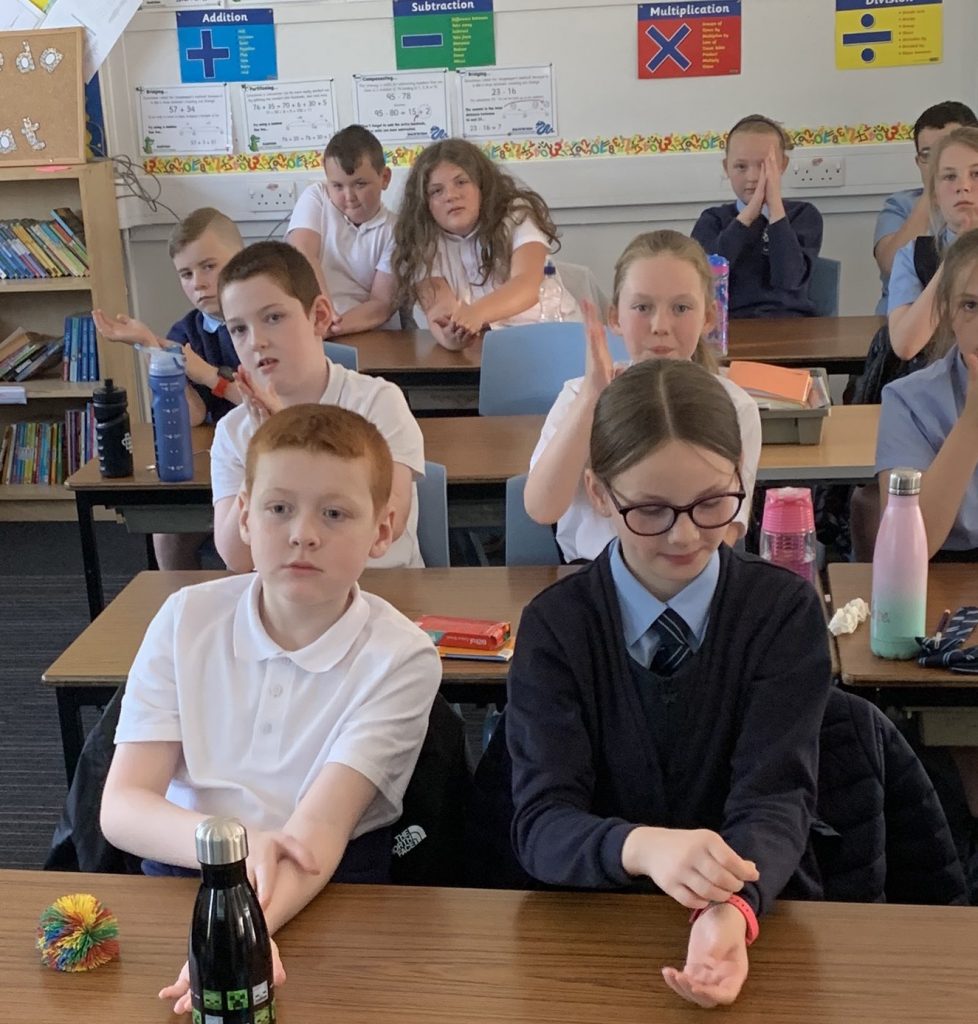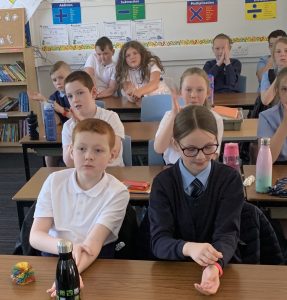 Due to Covid restrictions, many of Lynne's pupils are choosing to do self-massage. This has meant she has still been able to deliver her sessions in school. She asks the pupils to pair up, even for self-massage, and plays calm music with dimmed lights. Lynne also encourages pupils to add techniques such as deep breathing to their massage stories as self-calming strategies.
"My pupils write massage stories about things we have been learning – such as The Victorians. This helps them to consolidate their learning or demonstrate their understanding of a topic." Lynne Halley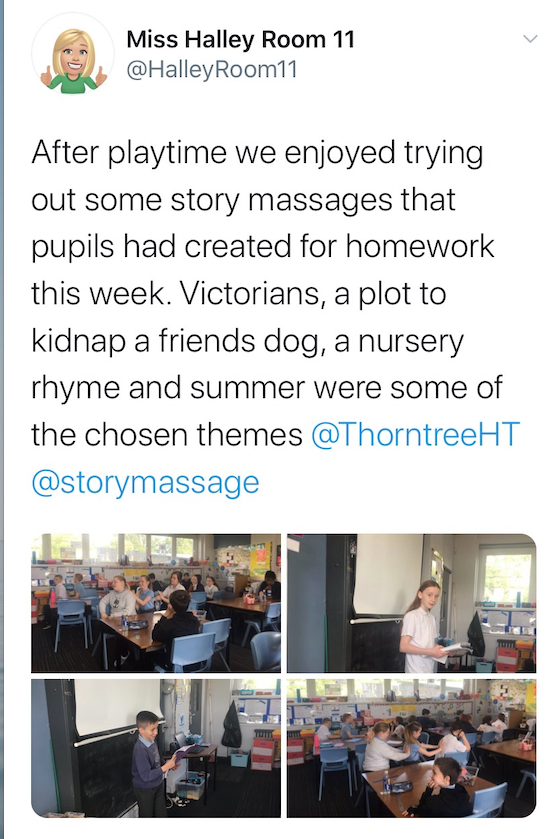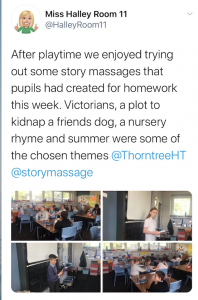 ---
Hazel Smith
Hazel is a Senior Support Assistant at Chiltern Wood School, a SEN school in Buckinghamshire. She works with the youngest children, with PMLD, in the early years department. Hazel says that time allocated for Story Massage sessions is precious and valuable, and should be respected. She tries to create calm atmosphere with minimal or no interruptions. Hazel uses a touch cue to start the session – usually hands placed on the chest and ends with the Makaton finish sign. Due to the young age of the children, stories are short and repeated several times.
Hazel says that the Story Massage Programme can help encourage close physical contact in a positive way. One child in her class needs lots of support to stop him having spasms, as any touch that he is not prepared for will cause him to spasm. Sharing massage stories with sensitivity has helped him to tolerate touch from a familiar adult and this is transferring to other areas of his life. Hazel says that for this particular child it is a huge step and also an ongoing and developing skill that will offer life-long support.
"For Christmas presents for the pupils, we bought simple picture books that we adapted into massage stories by sticking the Story Massage stickers onto the pages." Hazel Smith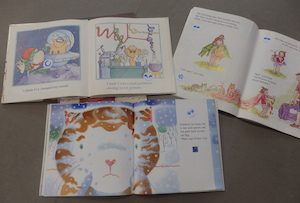 ---
Stephen Kilgour
Stephen is an Additional Needs Advisor and Outreach Teacher, working for the Foundation Stage Forum and Tapestry. He advises settings on the benefits of the Story Massage Programme. In his previous role as Deputy Head at Cherry Garden School, a special school in London for children with severe and complex needs, Stephen noticed the calming effect on children, even in busy classes. He saw pupils who are very active and struggle to engage with traditional books/story time become more engaged and receptive. Stephen has included references to the programme in two of his published articles.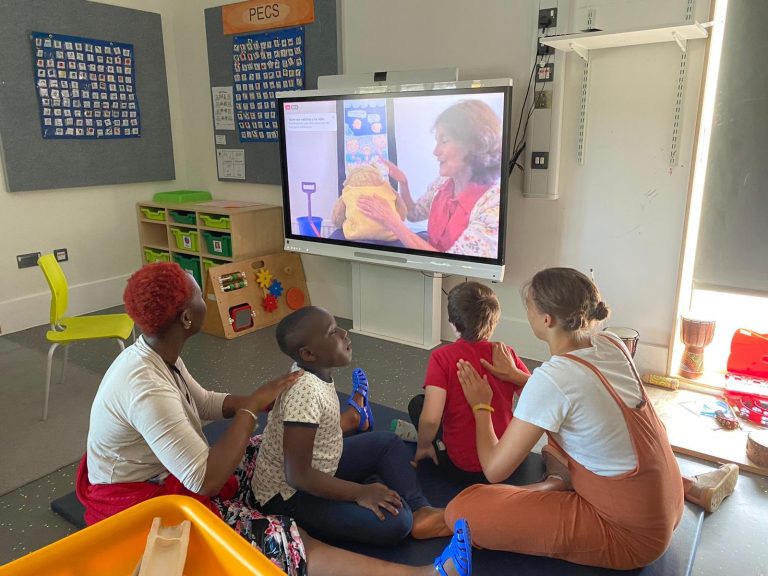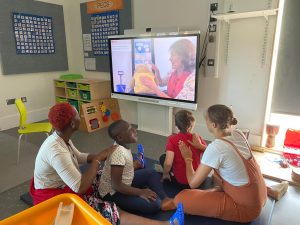 "Be confident that you can do it, have a go. You can start by following along to massage stories demonstrated by Mary and Emmanuel on their live sessions and Vimeo channel.  Then you can focus on the actual massage initially rather than trying to read at the same time." Stephen Kilgour
During lockdown, Stephen used social media channels to encourage parents at home, especially those with children with SEND, to join in with Live sessions and follow videos. This opened up a lot of new opportunities for families at home to interact in a fun and positive way with sensory stories.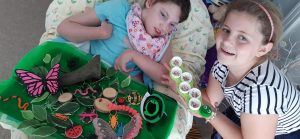 ---
Claire Baxter
Claire is a P1 Class Teacher at St Margaret's RC Primary School in South Queensferry, Edinburgh. Claire uses the Story Massage Programme as part of her daily timetable at the start of the day. She uses it as a calming activity after soft play (free play) so the children start their learning on a more positive note.  She also finds it complements class topics such as St Patrick's Day, Road Safety Week and St Margaret's Day. When parents were invited in to hear about what they had been learning, the children chose to perform a Hawaiian tale as a massage story on their parents.
One child is her class preferred not to engage with class activities including the daily Story Massage session. However, he had obviously been taking in the group dynamic, positive touch and Story Massage strokes. After five months of sitting and watching the activity, he came up to Claire, unprompted, and asked her permission to do the strokes on her back. Slowly, he started giving massages to his peers and it became a great way to connect with the class. Claire says that it was a real breakthrough moment.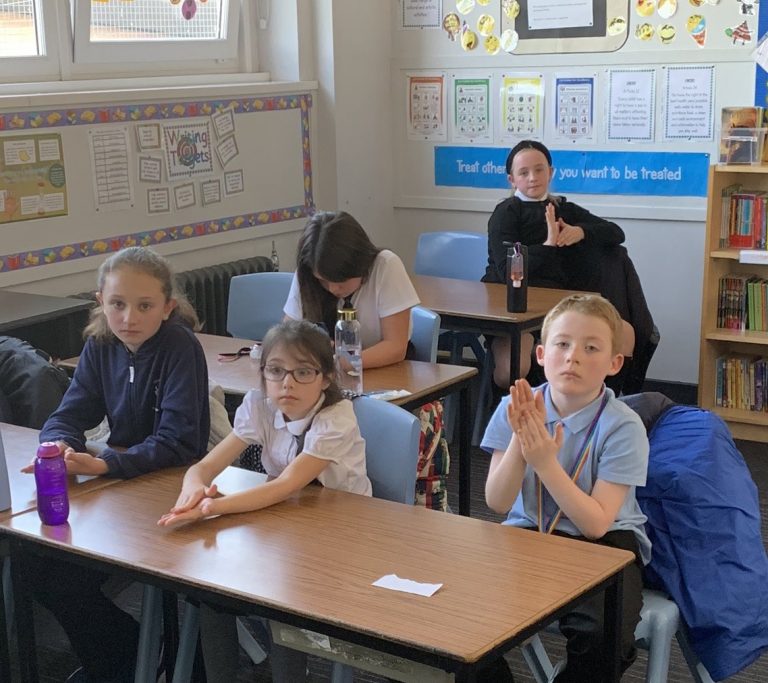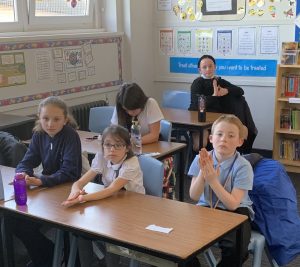 "Sharing massage stories has helped develop positive touch among our pupils, some of whom eagerly participated, and we felt may have been lacking that positive touch in their home situations." Claire Baxter
---
Melanie Dewhurst and Anna Proctor
Melanie and Anna are teachers at Springfield Special School in Crewe, Cheshire working with learners with PMLD. The Story Massage Programme is now part of the daily routine in both of their classrooms. Their enthusiasm for the programme has been supported by their teams who find massage stories are a great way of connecting and communicating with their students – either as a 1 to 1 personalised activity or as a group session. Melanie and Anna hope to roll the programme out across the whole school as part of the student well-being curriculum.
The school have introduced a weekly outdoor learning session in a Hobbit Hut classroom. This is an ideal place to share massage stories as a whole group. Recently, students and staff enjoyed an autumn-themed story which they followed with simple autumn crafts and songs. The sensory story including lots of repetition which helped to build a sense of anticipation and boost self-esteem. On another occasions, the group have followed along together with Live YouTube sessions with Mary and Emmanuel.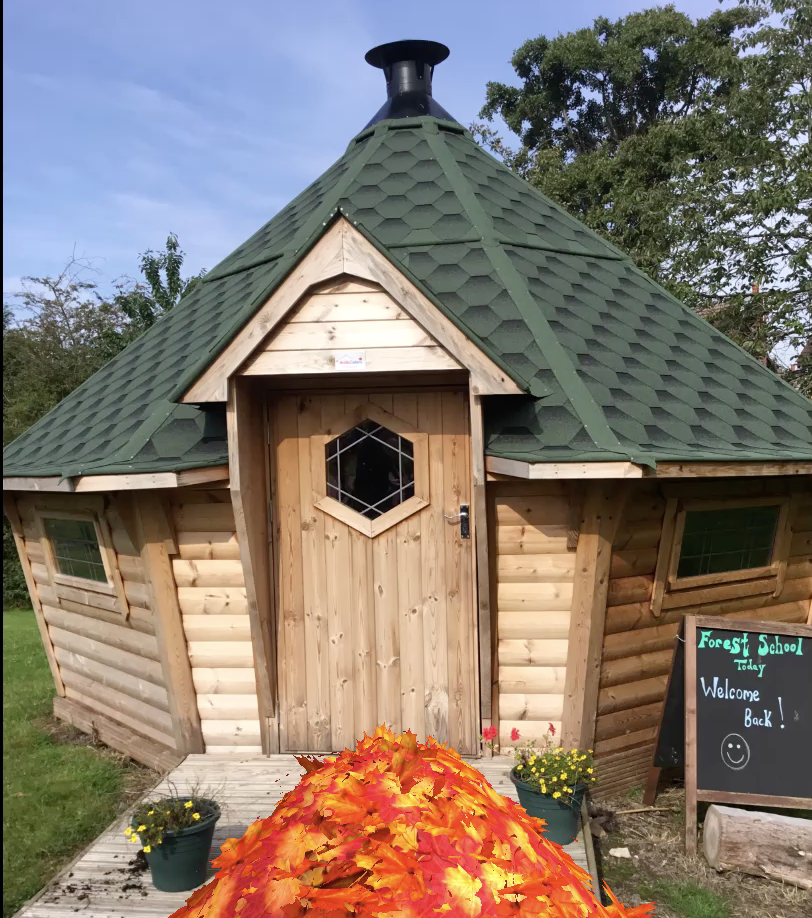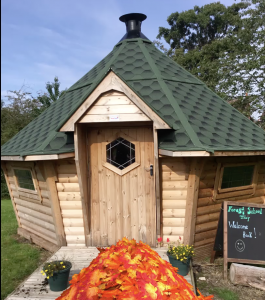 During lockdown, Melanie and Anna gave parents a copy of the free PDF of new massage stories and received very positive feedback. One family with a 10 year old son with PMLD and baby said that sharing massaging stories was their favourite activity. It had been a way for the siblings to bond and share a lovely nurturing experience.
"Touch is a much needed form of communication. When language is too difficult to fully process, the Story Massage strokes can convey meaning." Melanie Dewhurst
---
Kerry Brooks and Louise Rutt
Kerry is Nurture Leader and Louise is her assistant a a Nurture Group called Happy Stars in St Peter's CofE First School in Williton, Somerset. Pupils are aged from 4 – 9 years. They run Story Massage sessions twice weekly and work hard to create a lovely calm, relaxed environment. They have an essential oil burner and the children all wear slippers.
Kerry and Louise add special touches to their sessions including Story Stones and affirmation games.  They take turns in making up stories and choosing which strokes to use. Everyone leaves with a Story Massage sticker which they feel very proud of, and this helps to boost their self-esteem and confidence. The nurture group recently visited Giuliana Wheater's chalet and the children took part in yoga, meditation and played different musical instruments.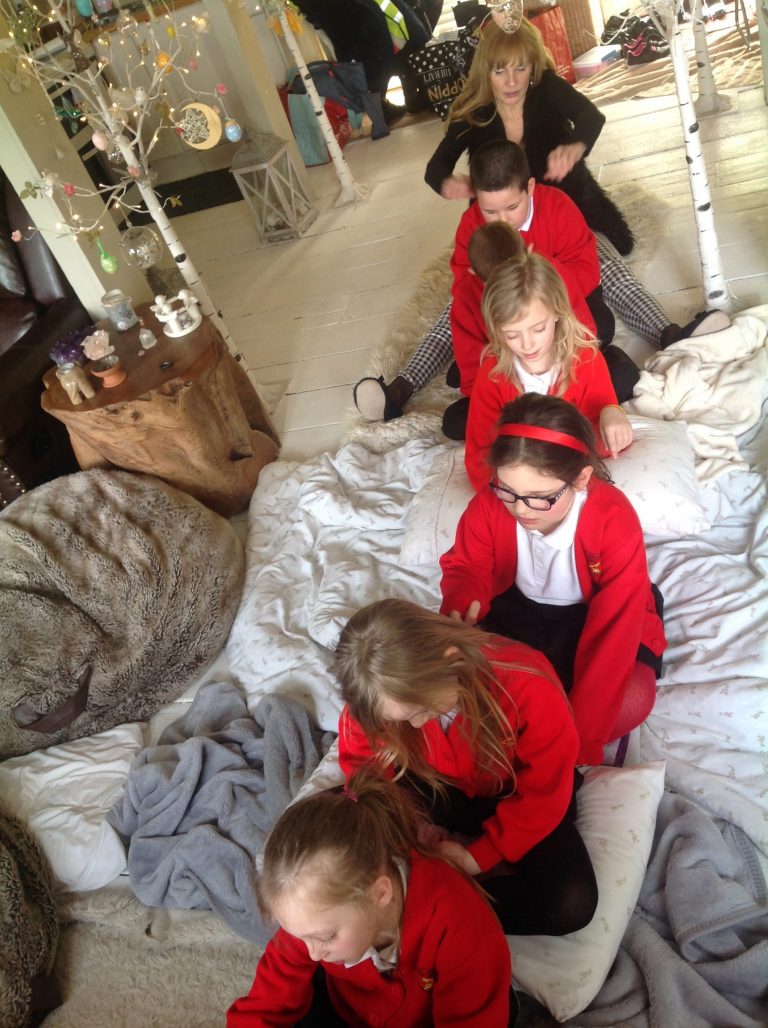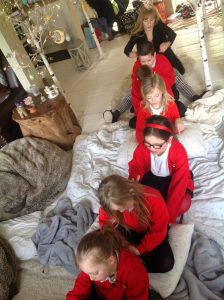 Parents are invited in to learn about the Story Massage Programme, and one Dad of a boy with high SEN needs told Kerry and Louise that it had a big impact on the whole family. He was now cuddling his son who had previously refused touch. The boy is sleeping much better too.
"The Story Massage Programme can really help with regulation. One SEND child was having regular voilent outbursts. Over time, he started to ask for certain massage strokes when he was feeling uptight to help calm him down, sometimes he just liked The Calm." Kerry Brooks
---
Julie Woolrich-Moon
Julie is a Meditation teacher and Forest School Leader working with children aged 2 – 4 years. After training in March 2017, Julie began using the Story Massage Programme in a pre-school setting with great success. Indeed, the children enjoyed so much that their parents asked for a session to show them all about sharing massage stories.
Julie left pre-school to become a nanny to her grandson, now aged 22 months, and says that he loves the programme too. Even before he had much vocabulary, he understood when Julie was asking for consent to massage. He looked at her, widened his eyes and turned his back to her!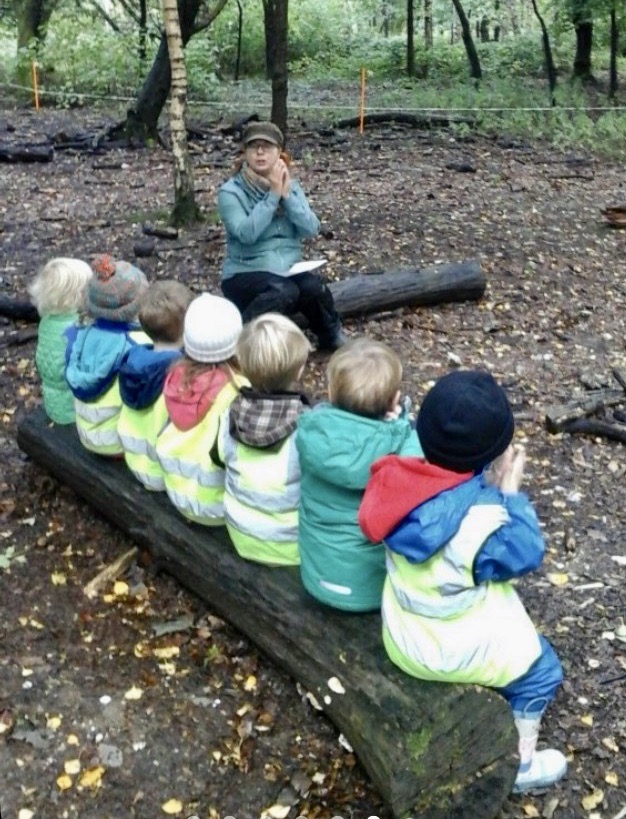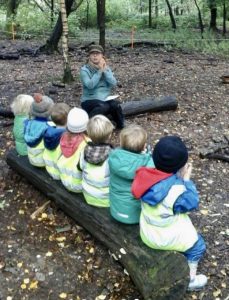 The Story Massage Programme is now part of Julie's regular Forest School sessions and has even written a massage story to teach the children the safety rules. She hopes this will help to embed the the rules more quickly that just talking about them. At present, the children are using the Story Massage strokes as self-massage but Julie hopes that they will be able to enjoy peer massage again soon.
"As a meditation teacher, I find the Story Massage Programme is one of the easiest and most accessible ways for parents and children to practice meditation together." Julie Woolrich-Moon
---
Some More Feedback from our Winners
"Massage stories are a brilliant concept for young people with significant learning needs. The calming nature of massage means they are often able to sit for longer and partake in a story session." Stephen Kilgour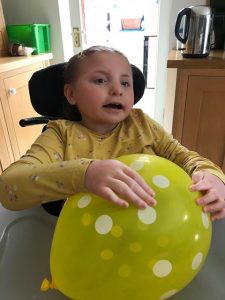 'The activity gives our PMLD learners the opportunity for interaction, vocalising, anticipation and engagement with lots of fun. It is a great way to share stories for all abilities, fantastic for inclusion," Lynne Castle
"I am nanny  and care for children diagnosed with SEN. They love writing their own massage stories and adding the strokes then practicing them with their parents, siblings or teddies. This is now part of their bedtime routines. We find this activity really helps to calm the children and give them something positive to focus on when they feel overwhelmed or angry. They feel proud of their achievements." Lauren Suzanne Burgess-Edwards
"For children with dyslexia or non-verbal children, massage stories can help them get inside the words, to really feel them and explore them, along with the many benefits of positive touch." Giuliana Wheater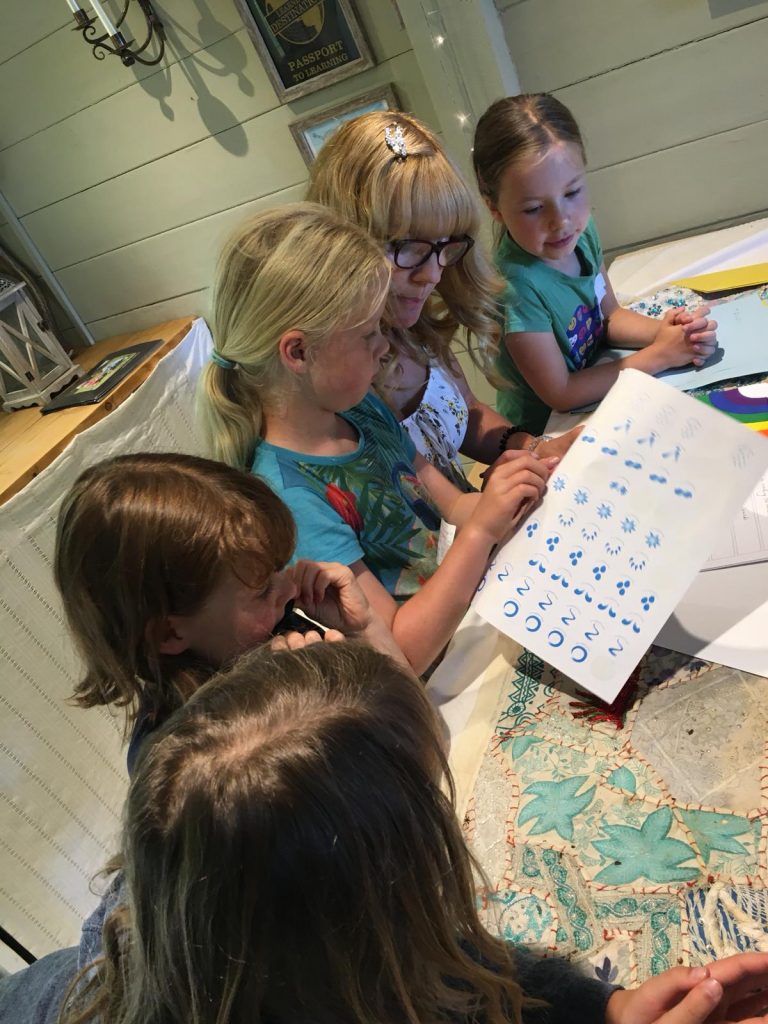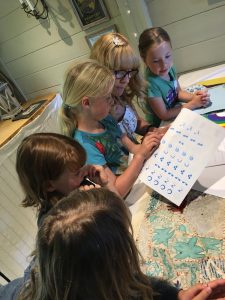 "Parents feel that the Story Massage Programme provides a unique bonding experience for their families, particularly during times of upset or as an alternative to a stressful bedtime routine." Karen Gibb
"The Story Massage Programme is a fantastic way of helping to calm pupils who have become angry or upset. After receiving a massage, they become calmer more quickly than usual, and they are ready to talk about what is causing them to be distressed." Lynne Halley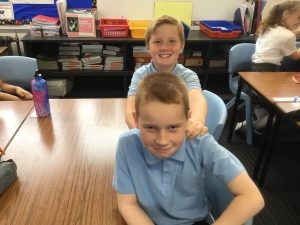 "We can get a better understanding of a child's touch preferences though watching their responses very closely. These responses can help us support a child gain independence through choice-making – not only during a massage story but in other situations too." Hazel Smith
"We always let the children take the lead. We ask how they would like to share massage stories – and listen to their feedback. If a child doesn't want to take part in the activity then we give them space to sit and watch. This helps to build confidence and trust." Claire Baxter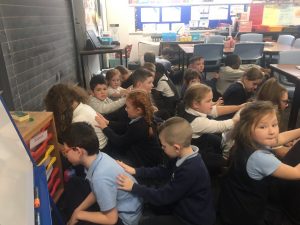 "We have our own object of reference for the Story Massage Programme. It is a laminated photo of The Circle logo with a chunky beaded bracelet superglued to it. This means that our pupils with PMLD can see and 'feel' The Circle stroke." Melanie Dewhurst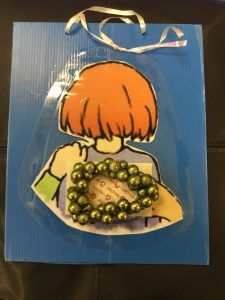 "We introduce mini Story Massage sessions every morning for some of our pupils who have problems with emotional regulation. It helps to ground them and start the day off calmly." Kerry Brooks
"Sharing massage stories can help calm pre-school children who are having difficulty leaving their parents in the morning. One little girl didn't want me to massage her but was happy for us to massage our own teddies together. This focussed her and soothed her enough to get on with the day." Julie Woolrich-Moon
---
Would you like to train in the Story Massage Programme?
Are you inspired by the work of our amazing Story Massage Practitioners? Find out all about how to train to use the programme at home or work: Story Massage Online Training Option.